Warriors' blunders prove costly
Trout hits solo homer
Mike Trout's 15th HR of the season comes in the fifth inning to extend Los Angeles' lead to 4-0 over Toronto.
Marisnick mashes homer to center
Jake Marisnick crushes a three-run home run to center field to stretch the Astros' lead over the Indians.
Mancini, Jones crush back-to-back HRs
Trey Mancini and Adam Jones hit back-to-back home runs in the second inning that White Sox outfielders couldn't reel in.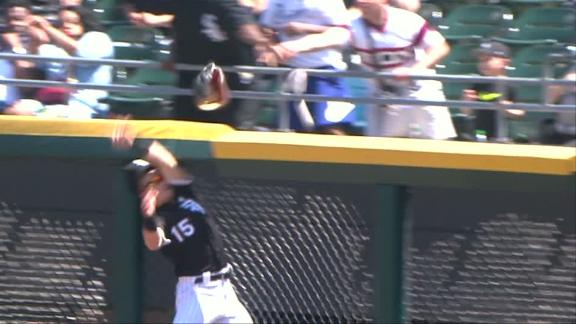 Smith Jr. homers in sixth
Dwight Smith Jr. lifts a solo home run out to right field as Toronto trails Los Angeles 4-1.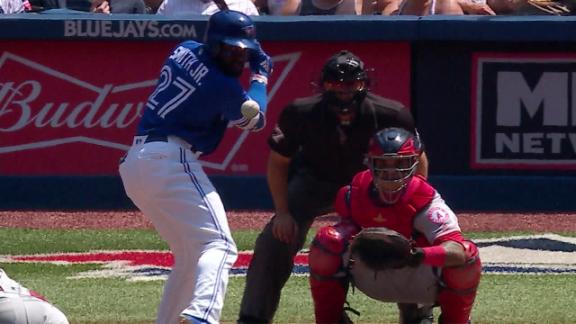 Chiney takes home first WNBA victory over sister
Chiney Ogwumike drops 18 points to lead the Sun past her sister, Nneka, and the Sparks in a 102-94 win.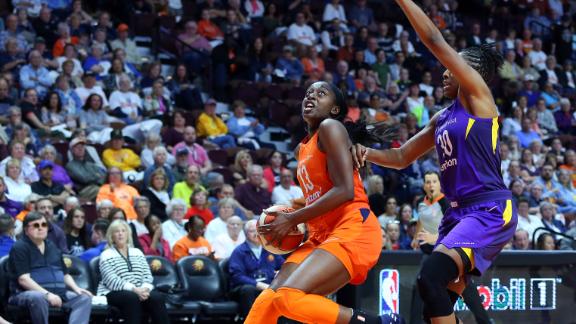 Is Damian Lillard deserving of an All-NBA nod over Russell Westbrook?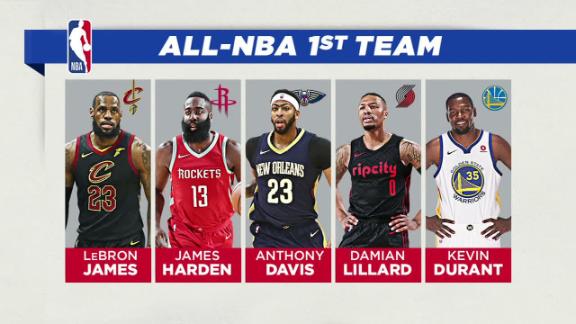 Is Doncic's draft stock slipping?
Zach Lowe and Stephen Jackson react to the conflicting intel in regards to Sacramento's interest in Doncic.
Customize ESPN
On This Date: May 25, 1965
On May 25, 1965, Muhammad Ali knocked out Sonny Liston in the first round of their second fight.
ESPN Illustration

A look back at 13 amazing tales -- some you might not know, and some you might've forgotten -- as LeBron James plays on during his 13th postseason.
Wozniacki's unfulfilling rise
Erik Madigan Heck for ESPN

Caroline Wozniacki says she's never chased fame, only tennis excellence. But her search for fulfillment? That's been a longer, tougher journey.
Tragic end, new beginning
Jon Lowenstein/NOOR for ESPN

For Chicago White Sox grounds crew member Nevest Coleman, the journey from prison to exoneration is a story of time lost, new beginnings and a murder that remains a mystery.