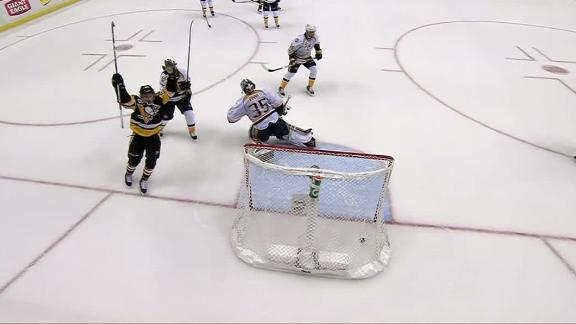 Penguins
NHL
Harper-Strickland fight rooted in history.
After Bryce Harper took Hunter Strickland deep twice in the 2014 postseason, they faced off again on Monday, with Strickland hitting Harper on the first pitch to ignite an altercation involving both teams.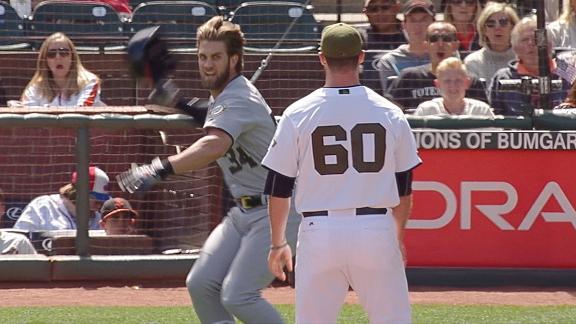 Harper-Strickland brawl among most iconic baseball melees.
Bryce Harper starting a bench-clearing fight with Hunter Strickland stacks up in MLB history.
2017 ESPN World Fame 100
Patriots
NFL
DUI arrest is latest in Tiger's fall from grace.
Woods' DUI arrest continues a timeline of events that has seen him decline both on and off the course since 2009.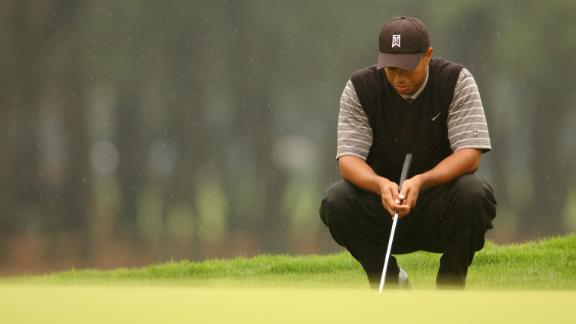 Yankees
MLB
Yankees
MLB
Yankees
MLB
Judge blasts a solo shot for 17th homer of season.
Slugger Aaron Judge led off the seventh inning with a solo blast to center field to bring the Yankees within a run.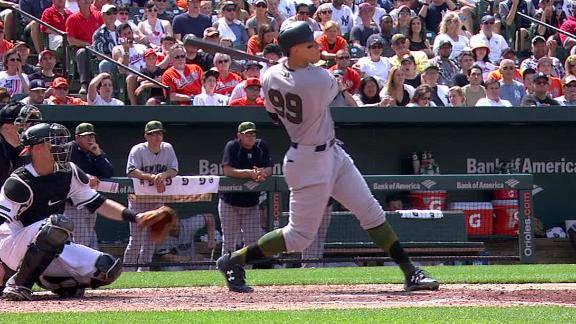 Cavaliers
NBA
Cavs-Warriors matchup boasts serious star power.
Seven All-Stars will share the court in the NBA Finals. That hasn't happened in more than 30 years.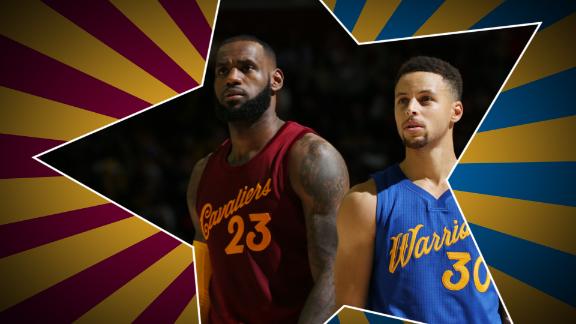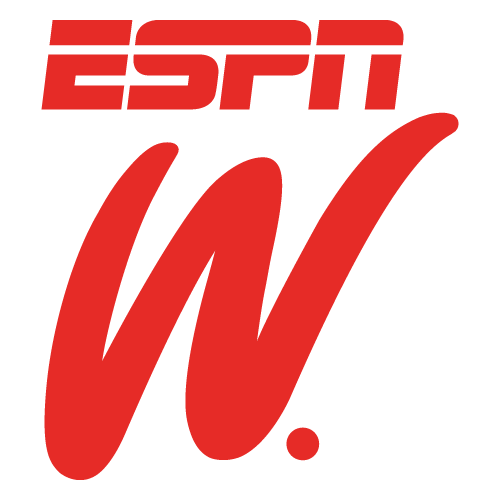 espnW
Mays doesn't believe World Series catch is his most iconic.
Willie Mays remembers the 1954 World Series clearly, especially making that eighth-inning catch in the outfield during Game 1. He admits that it's in the top 10 plays of his career, but it's not his best.
Polanco's connection to home remains strong.
Pirates outfielder Gregory Polanco's hometown of Villa Mella, Dominican Republic, is a constant reminder of who he is, where he has come from and how far he has come.
Broncos
NFL
Seahawks
NFL
Florida State
College Football
United States
Soccer
NCAA Men's Lacrosse
Maryland seals win with goal on empty net.
Terrapins attacker Tim Rotanz scored from long distance to help Maryland win the NCAA men's lacrosse title over Ohio State.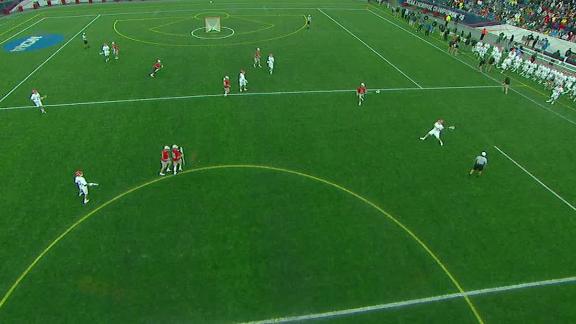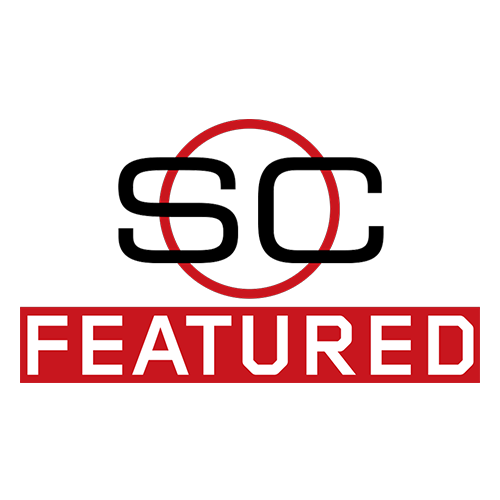 SC Featured
IndyCar
SC Featured: Driver Clauson's legacy lives on.
Nine months after Bryan Clauson was killed in a racing crash, his family meets the recipient of his donated heart: a 63-year-old Army war veteran.
Customize ESPN
On This Date: May 30, 1911
AP Photo

Fans still gather at Harroun's gravesite every year to remember his historic Indianapolis 500 win.
Bob Donnan/USA TODAY Sports

From coaching changes to free agency to the draft, Bill Barnwell grades how each NFL team fared this offseason, even though the trades and signings are all but finished.
Sherman still not over it
Photo Illustration by Eddie Guy

The exclusive account of how this offseason of discontent in Seattle traces to the Super Bowl That Got Away and the rift it created between Richard Sherman, Russell Wilson and Pete Carroll.