Lance vs. LeBron continues in Game 4.
Smith drills absurd 60-footer to beat first-quarter buzzer.
LeBron carries Cavs to victory.
LeBron says he should 'know better' than to receive tech.
Cavs take Game 4 behind LeBron's big game.
LeBron spins his way for layup.
LeBron: 'We didn't lose our composure.'
LeBron takes over to help Cavs even series.
Korver's corner 3 gives Cavs lead they wouldn't relinquish.
Stephenson, Green get into altercation.
Stephenson ties up LeBron.
LeBron gets T'd up for shoving Stephenson.
Calderon's ball fake sends Bogdanovic to the floor.
Stephenson fails to draw foul on LeBron.
LeBron sinks floater after adjusting his shot.
LeBron backs up Korver's miss with and-1 layup.
Wall elevates to posterize Valanciunas.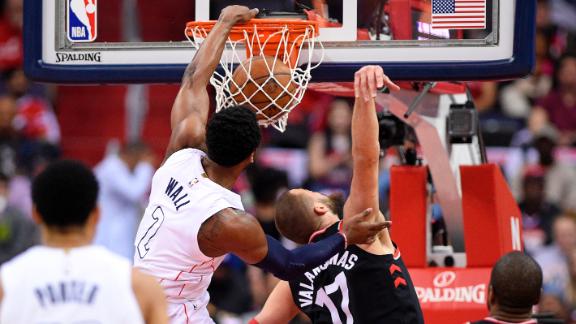 Wiz even the series with Raptors at 2-2.
Beal says he has to 'do a better job staying out of foul trouble.'
Giannis' putback in closing seconds lifts Bucks in Game 4.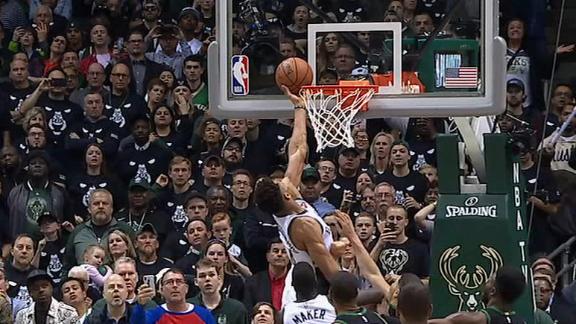 Manu gives his all in potential last game in San Antonio.
Giannis mean-mugs after monster jam.
Bucks win wild Game 4 to draw even with Celtics.
Kerr says he smiled when Manu made clutch 3.
Ginobili denies he put the team on his back.
Durant: 'They made some shots tonight.'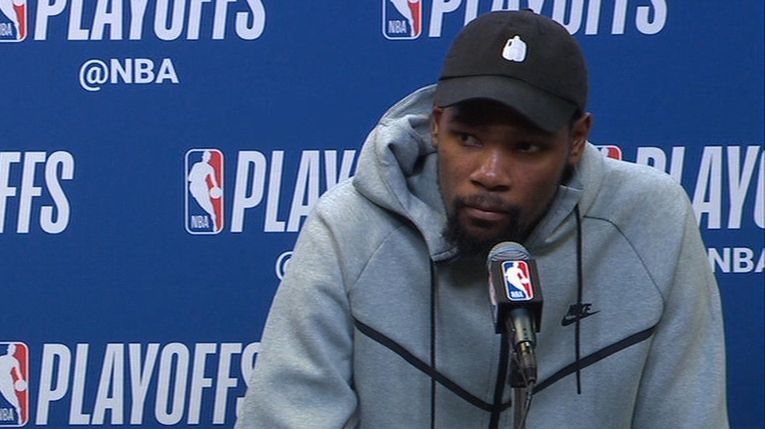 SC Featured: A mountain to climb.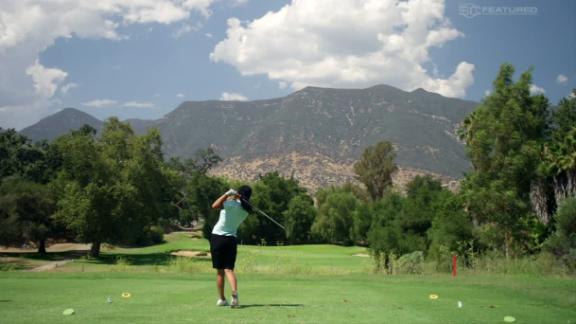 Bryant gets hit in the face by pitch.
Belt sets MLB record with 21-pitch at-bat.
Trout lasers his ninth home run of the season.
Phillies walk off in 11 to sweep Pirates.
Customize ESPN
On This Date: April 23, 1989
Getty Images

The NBA's all-time leading scorer dropped 10 points in the Lakers' win over the SuperSonics.
Inside the Sixers' success
Mitchell Leff/Getty Images

Two years ago, the Philadelphia 76ers won 10 games. Now they're a 52-win 3-seed, with two possible future MVPs, each under the age of 24. This is the inside story of the talk therapy that helped make it all happen.
Alabama's Locksley coping with tragedy
Mark J. Rebilas/USA TODAY Sports

When Mike Locksley spoke to his son Meiko after Alabama's season-opening win, he never thought that would be their final conversation.
Joe Hermitt/PennLive.com via AP

The NFL draft's top RB was a superstar long before Penn State in a tiny town still big enough to turn out a crowd almost double its size to honor him.
ESPN Illustration

A generation ago, Boston was the hard-luck sports city and Washington was the successful one. Now, the shoes, spikes and skates are on the other foot.