Cavaliers
NBA
Cavaliers
NBA
Cavaliers
NBA
Kyrie not waiting for LeBron's next move.
Adrian Wojnarowski believes that Kyrie Irving doesn't want to be left behind if LeBron James leaves next offseason.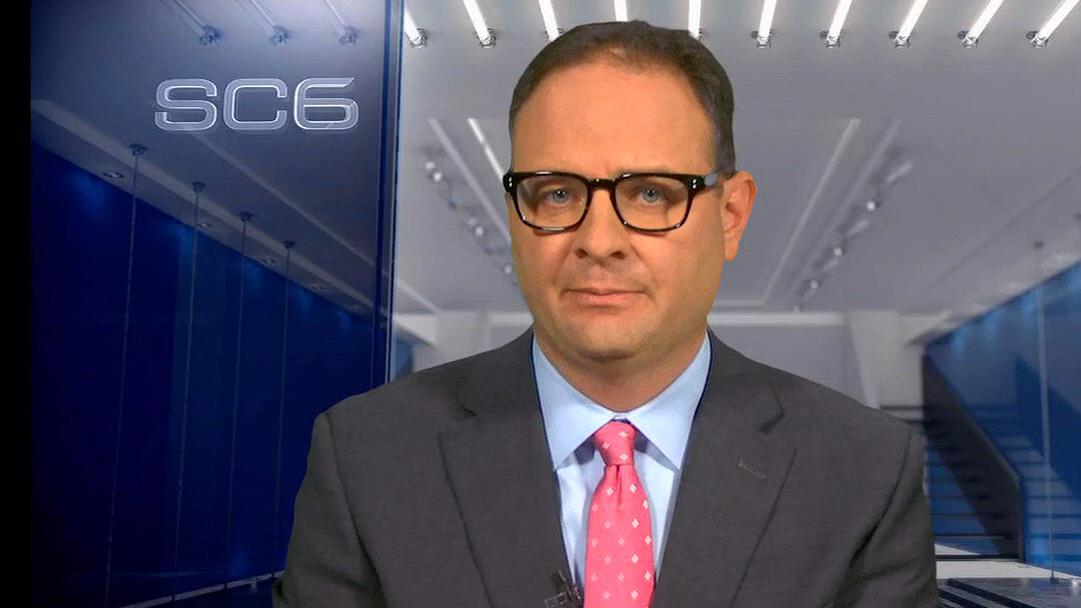 Irving's skills warrant a big move from interested teams.
Kyrie Irving's elite-level ballhandling makes him a big target for teams in the market for a top point guard.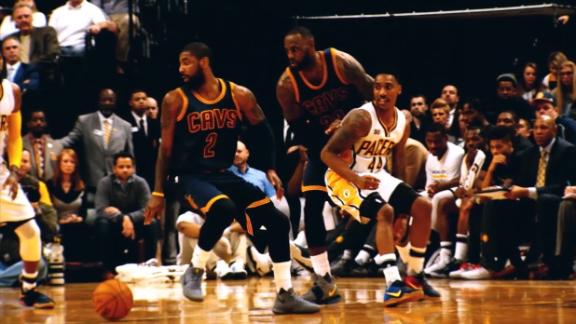 Salas crushed after losing on the river.
Damian Salas has an 86 percent chance of winning, but Dan Ott draws a straight on the river, sending Salas home in seventh place.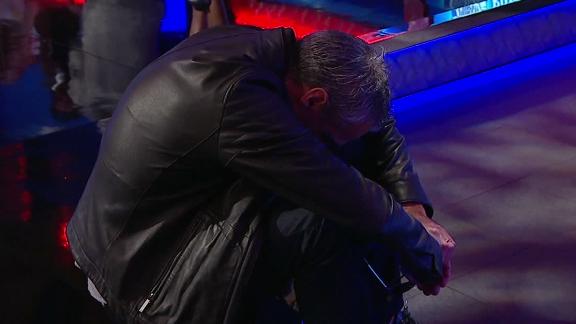 Orioles
MLB
FiveThirtyEight
Encarnación's power lifts Tribe past the Blue Jays.
Edwin Encarnación picks up four RBIs after connecting on a single, double and home run in Cleveland's 13-3 win over Toronto.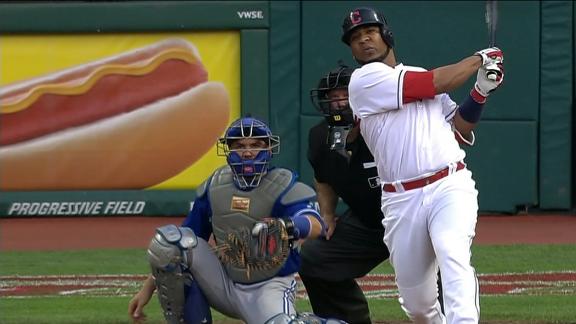 Cardinals
MLB
Cardinals feast in eighth inning.
St. Louis' bats ignite for a nine-run eighth inning in an eventual win over the Cubs.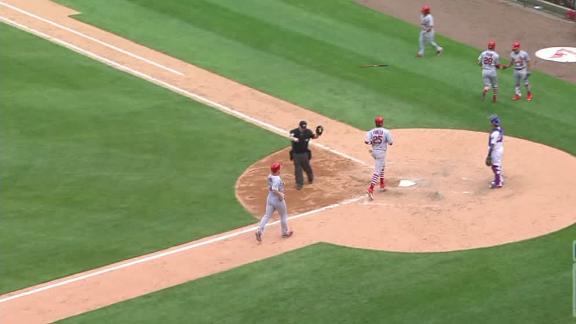 Stephen A. says O.J. is 'the luckiest man alive.'
Stephen A. Smith calls the parole committee an "absolute catastrophe" for being overly friendly with Simpson.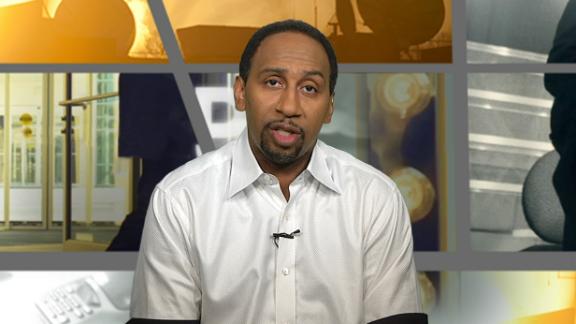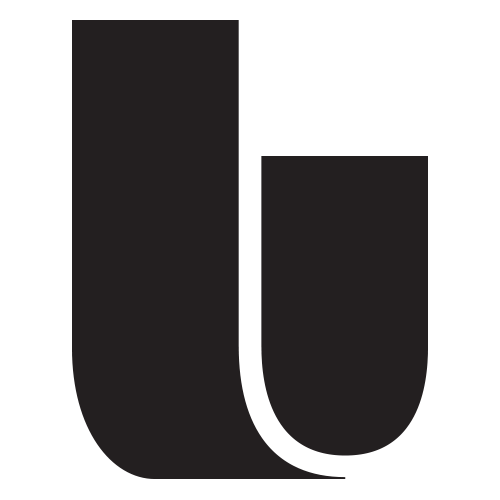 The Undefeated
Villalba, Guzan lead Atlanta United past Orlando City.
Héctor Villalba's goal in the 86th minute secures the win for Atlanta United, while Brad Guzan earns a clean sheet with five saves in his MLS return.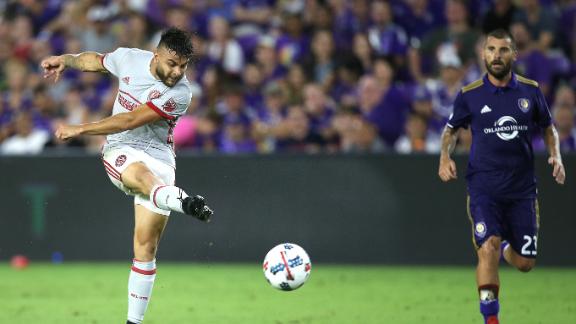 Ole Miss
College Football
Ole Miss
NCAAF
Kiffin to replace Hugh Freeze?
Paul Finebaum explains why Lane Kiffin's return to the SEC via Ole Miss would draw more attention to an already high-profile program.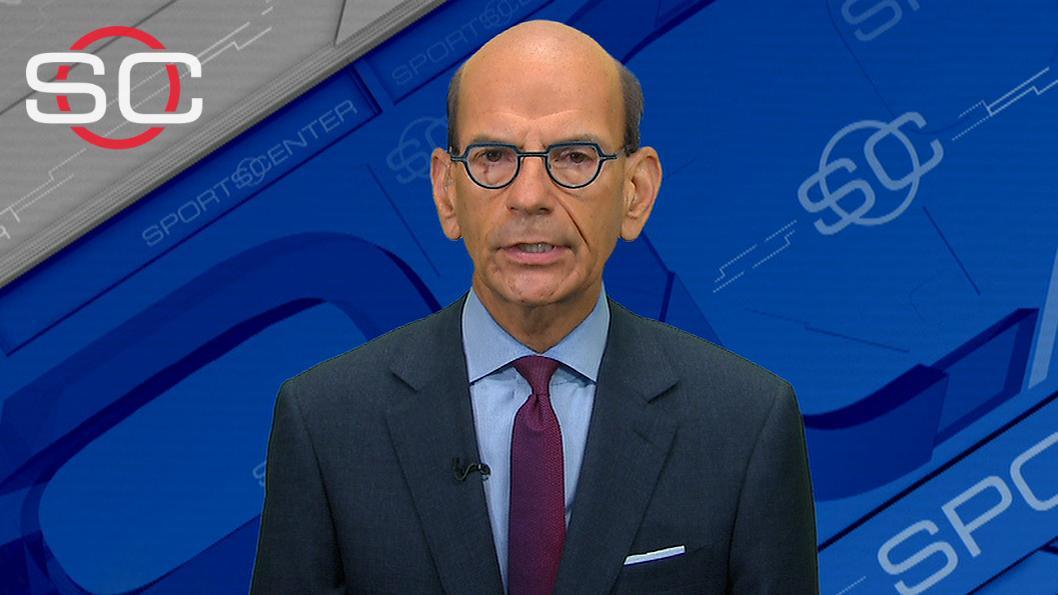 Ole Miss
NCAAF
McGregor planning a surprise element against Mayweather.
Paulie Malignaggi describes Conor McGregor's power in his left hand and how the UFC star's team is preparing to devise more weapons from a boxing standpoint.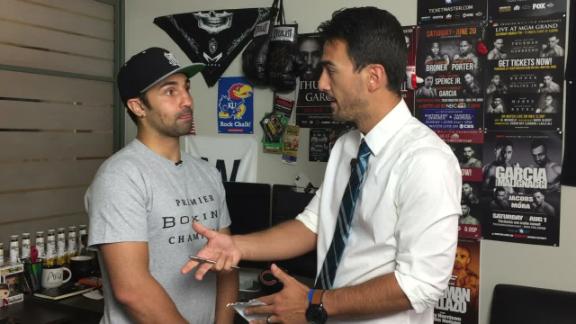 Duke
NCAAM
Mercury
WNBA
Brittney Griner: 'A lot of crying, a lot of yelling.'
The Phoenix Mercury star recounts a painful bullying incident from her childhood and her suicidal thoughts.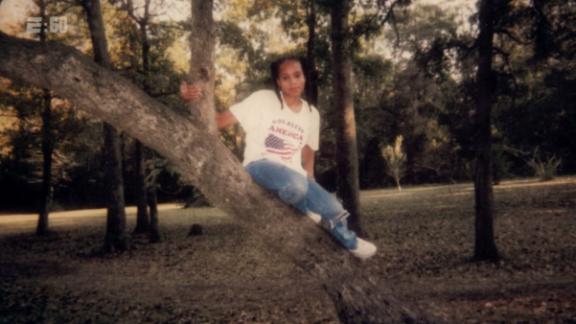 Tyson discusses being molested as a child.
Former boxer Mike Tyson tells ESPN's Jeremy Schaap about how being molested as a boy impacted his life.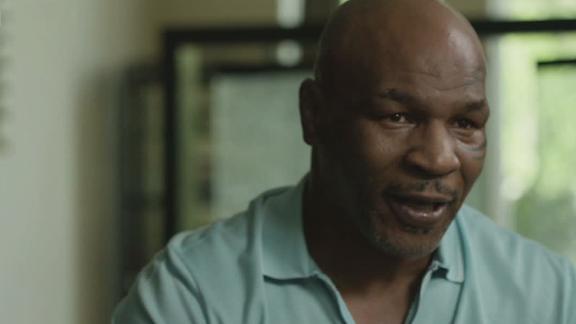 Best of My Wish.
Revisit the most poignant and memorable moments from this year's My Wish series.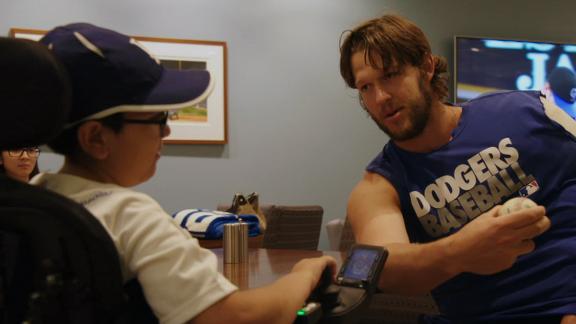 My Wish
Jalan produces his own story.
Sidelined by chronic pulmonary embolism, 16-year-old former athlete Jalan Sowell wants to inspire others like him by producing his own story on ESPN.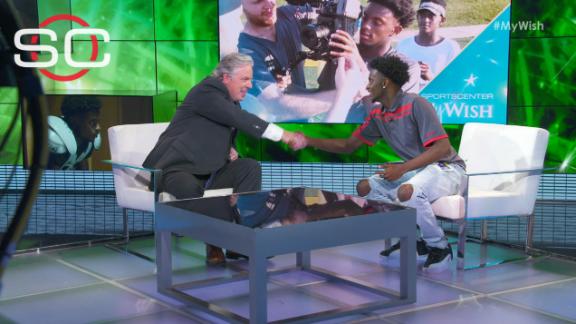 Customize ESPN
Michael Hanson for ESPN

Sue Bird is self-admittedly private. But the WNBA All-Star is finally opening up on her career, her relationship with girlfriend Megan Rapinoe and why it's important to talk now.
From left: David Richards/AP Images; Matthew Pearce/Icon Sportswire; Mark J. Rebilas/USA Today Sports

An All-Star panel of 10 NFL coaches and executives -- with 330 seasons of NFL experience and 20 Super Bowl rings between them -- set out to answer a simple question: Who are the 10 best quarterbacks since 1978?
Building the perfect CBB team
Kevin Jairaj-USA TODAY Sports

We're not talking All-America teams or the 10 best players. We are talking the best "team" from the first five on the floor to the subs off the bench. Plus, they need to be coached. So just imagine this: John Calipari and Rick Pitino on the same staff.