The increasing popularity of women's MMA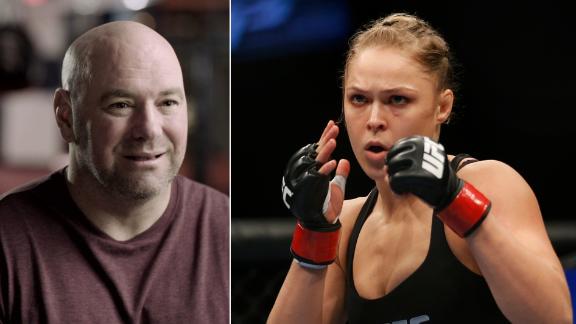 MMA
Pettis on potential fight vs. McGregor: 'Let's do it'
Anthony Pettis reacts to his knockout win over Stephen Thompson and provides his thoughts on a potential fight against Conor McGregor.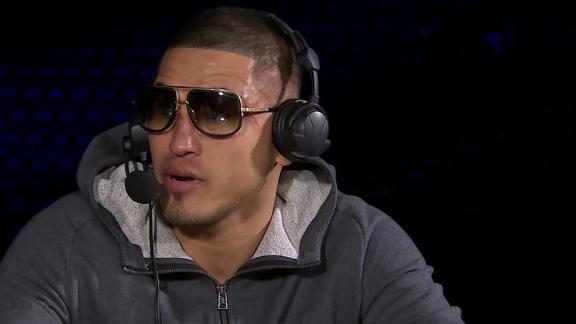 MMA
White announces plans for bantamweight title fight
UFC president Dana White lays out his plan to decide the title picture for the bantamweight and flyweight divisions.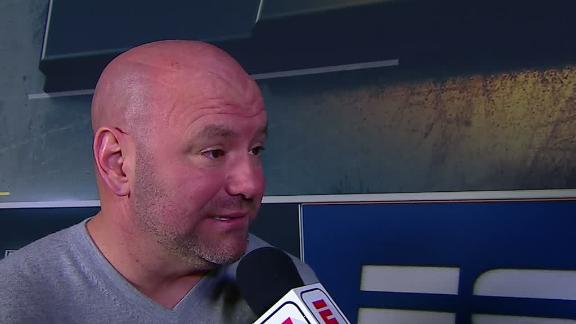 UFC
Blaydes overpowers Willis for win
Curtis Blaydes dominates Justin Willis throughout the fight, including slamming his opponent repeatedly en route to a win via unanimous decision.
MMA

UFC
Makdessi wins third straight by decision
John Makdessi picks up his third consecutive victory by unanimous decision as he beats Jesus Pinedo at UFC Fight Night in Nashville.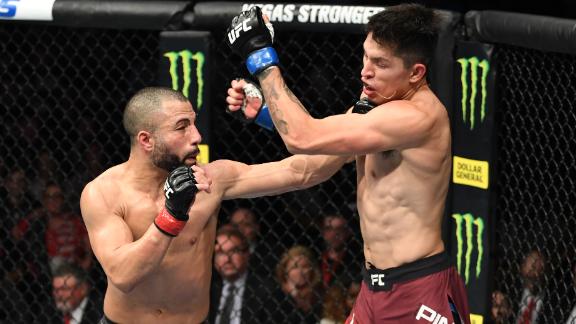 MMA
MMA
MMA
MMA

UFC
'Violent Bob Ross' wins by decision
Luis "Violent Bob Ross" Pena takes down Steven Peterson, picking up a unanimous decision win.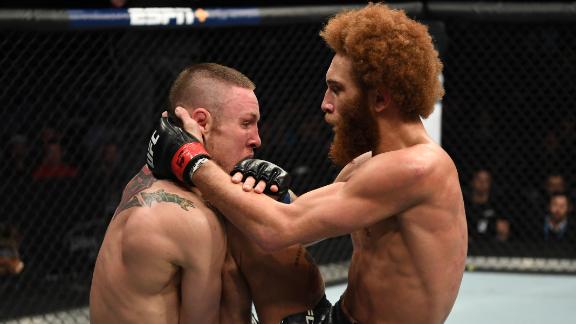 MMA
MMA
MMA

UFC
Mitchell wins via decision vs. Moffett
Bryce Mitchell survives an intense grappling match against Bobby Moffett to emerge with the decision win.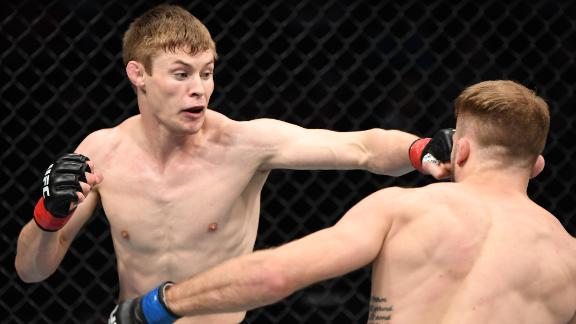 MMA
MMA
MMA
MMA
MMA

UFC
Maia defeats Davis via unanimous decision
Jennifer Maia picks up her first win in the UFC after an unanimous-decision victory over Alexis Davis.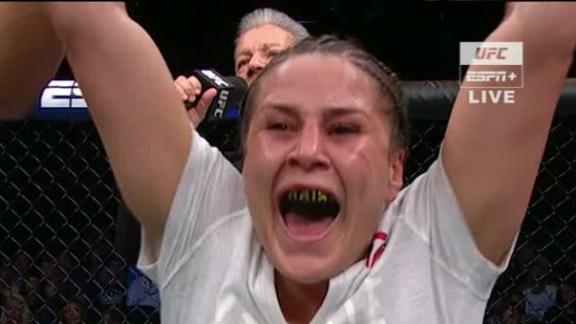 MMA
MMA
MMA
MMA
Customize ESPN
ESPN

Check out MMA writer Brett Okamoto's rankings within each division.
Josh Hedges/Zuffa LLC/Getty Images

All the UFC champions in each weight division, male and female.