MMA
Dillashaw on Cejudo rematch: 'Whatever weight he wants'
TJ Dillashaw breaks down why he deserves a rematch with Henry Cejudo at the weight class Cejudo chooses.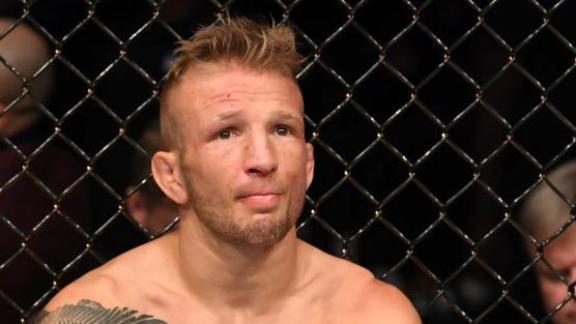 MMA

UFC
Hardy's UFC debut ends in DQ
Greg Hardy and Allen Crowder battle it out until Hardy levels Crowder with an illegal knee, with the bout ending in a disqualification.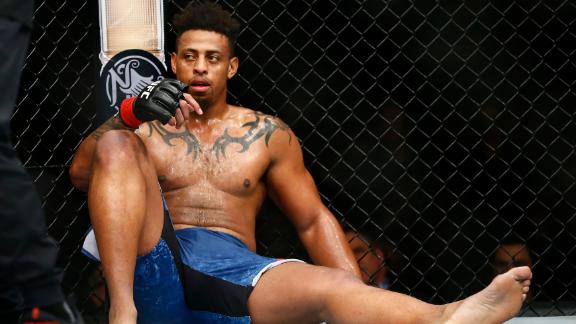 MMA
Dana: McGregor-Cerrone would be a 'fun fight'
Dana White believes Conor McGregor is genuine in wanting to fight Donald "Cowboy" Cerrone.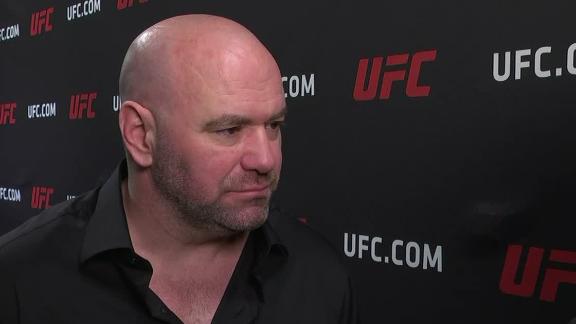 Sonnen leans toward McGregor in bout vs. Cerrone
Chael Sonnen explains what Donald Cerrone means when he says he's the "new Cowboy" and adds that since Conor McGregor acknowledged Cerrone, a fight between the two has been made.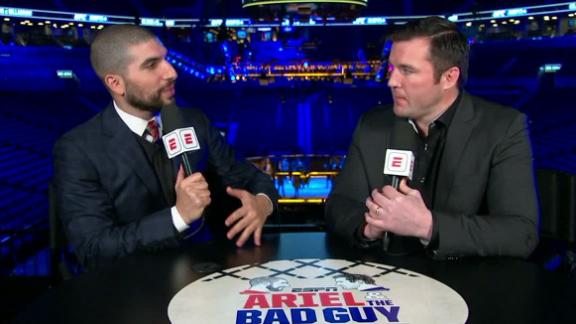 UFC
Cejudo wants a rematch with Dillashaw at 135 lbs.
After Henry Cejudo's 32-second TKO of TJ Dillashaw, Cejudo gives props to Dillashaw and offers another fight at 135 pounds.

UFC
Stephen A.: Greg Hardy just tarnished his UFC reputation
Stephen A. Smith reacts to Greg Hardy's disqualification for an illegal knee against Allen Crowder.
MMA
Dillashaw upset about referee stoppage
TJ Dillashaw says that he was speaking with the referee before the stoppage and wants a rematch with Henry Cejudo.
What's next for Cejudo, flyweight divison?
Chael Sonnen is frustrated the ref stepped in and ended the Cejudo-Dillashaw fight, and he is pessimistic about the future of the flyweight division.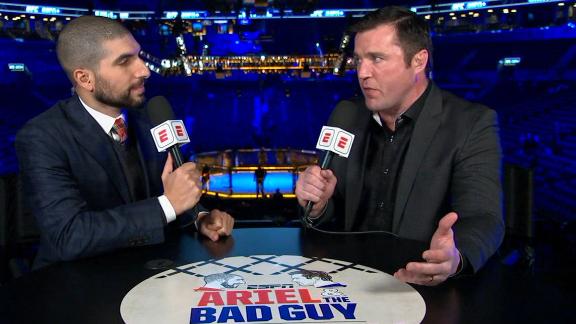 UFC
Hardy says he mistimed his illegal knee
Greg Hardy voices his remorse and regret for his illegal knee to Allen Crowder and says he let his team down.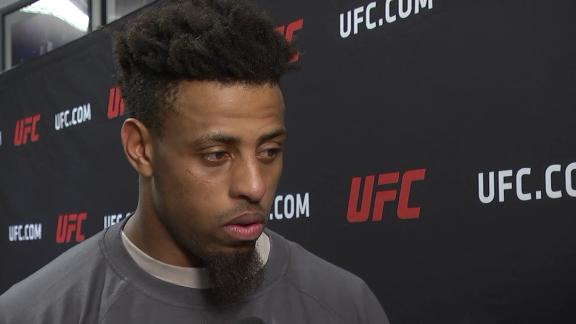 MMA
MMA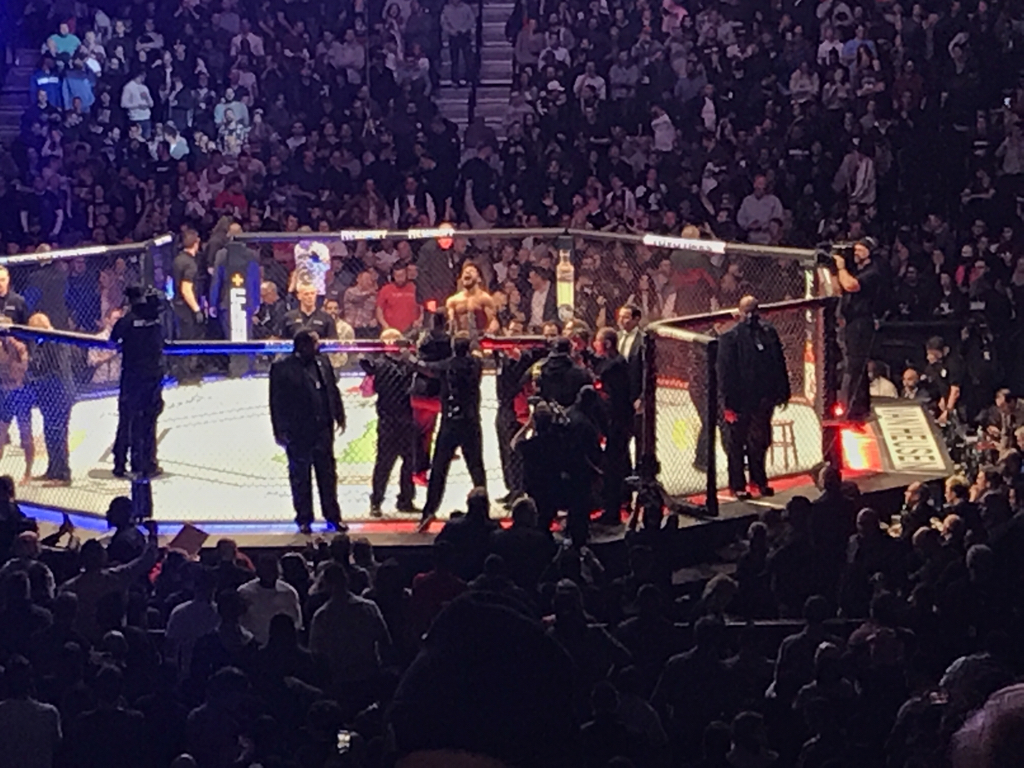 Cejudo saves the flyweights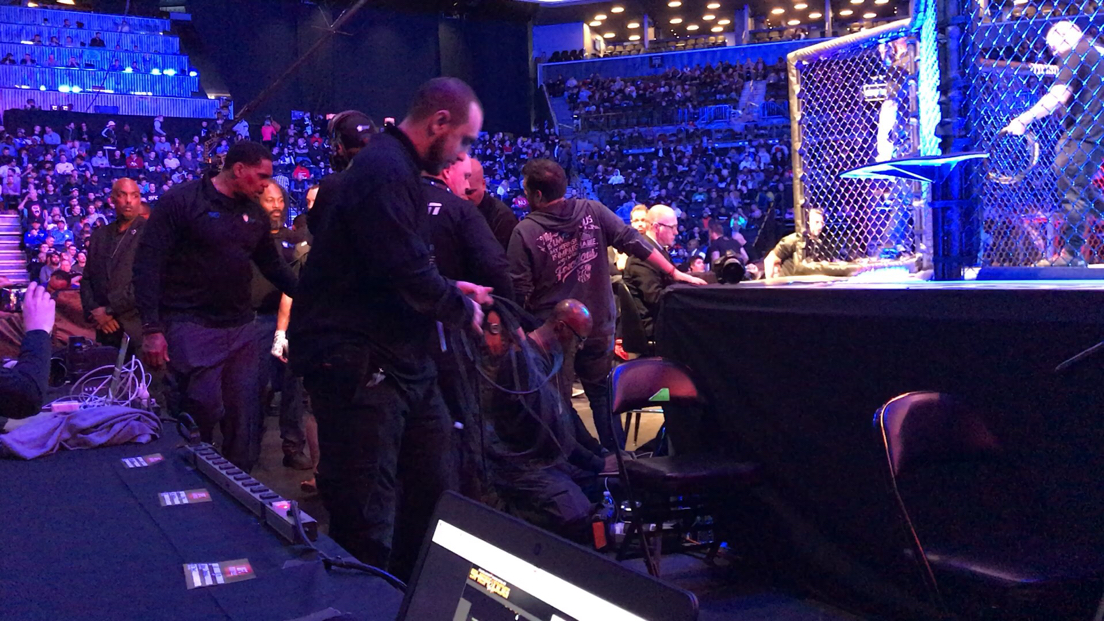 Dennis Bermudez walks out of the Octagon for the final time.
Greg Hardy leaves the Octagon after being disqualified against Allen Crowder for an illegal knew.
MMA
MMA
Customize ESPN
ESPN

Check out MMA writer Brett Okamoto's rankings within each division.
Josh Hedges/Zuffa LLC/Getty Images

All the UFC champions in each weight division, male and female.