Keeping Their Enemy Closer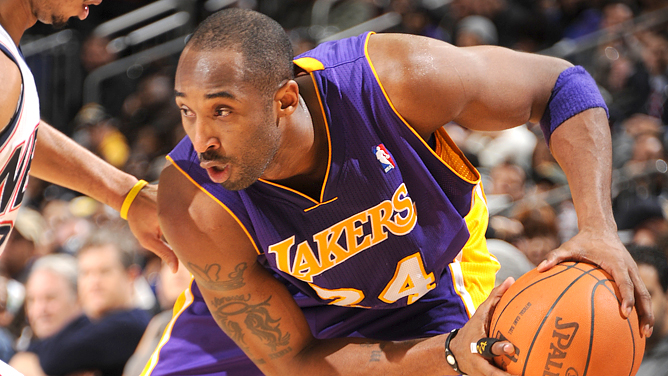 Andrew D. Bernstein/Getty Images Kobe took over in the second half, and the crowd noticed.
Few players can go on the road and elicit "MVP" chants from the host crowd. But such was the case Sunday in Newark, as the folks at the Prudential Center showed their appreciation for Kobe Bryant's 32-point performance against the Nets. The Lakers' certainly appreciated it, too. Bryant's second-half heroics -- which included 25 points -- helped the L.A. overcome some offensive lapses and shake the pesky Nets.
Andy Kamenetzky breaks down the importance of No. 24 in the At The Buzzer post on the Land O'Lakers blog.