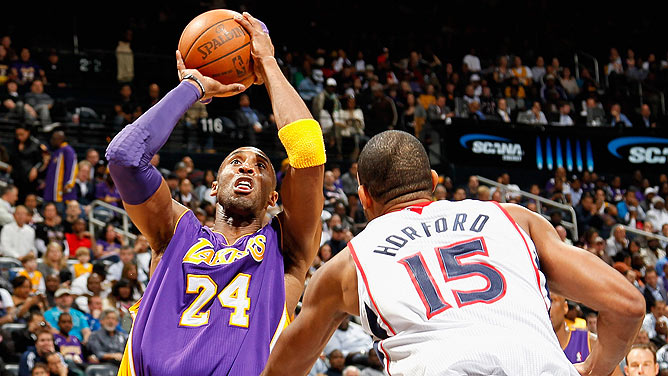 Kevin C. Cox/Getty Images
Attention Shaquille O'Neal: Kobe Bryant is coming for you.
Bryant scored three straight free throws with 2:05 remaining in the second quarter of the Los Angeles Lakers' 101-87 win against the Atlanta Hawks on Tuesday to give him 27,410 points for his career, moving him past Moses Malone for sixth place on the NBA's all-time scoring list.
"It feels good," Bryant said after finishing with 26 points on 8-of-18 shooting. "I'm just very fortunate, that's all."