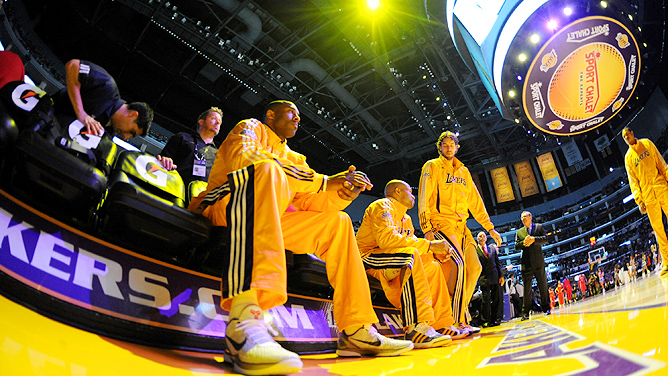 Andrew D. Bernstein/NBAE/Getty Images
His story is too familiar.
His team has neither shocked nor awed us.
And so another player will likely be honored as the NBA's Most Valuable Player while Kobe Bryant, arguably the greatest player of his generation, is left to stew privately and console himself with remembrances of how much better it feels to win these types of awards in June.
Greatness -- sustained, stubborn greatness like Kobe Bryant has been able to maintain throughout his career -- makes for a flat story arc.
And in the eyes of the writers who vote on the award, he completed his arc in 2008 when he won his first -- and likely only MVP award -- by finally learning how to elevate his teammates.
What too often gets lost is that he's been doing that ever since.