Kobe, Lakers Not Concerned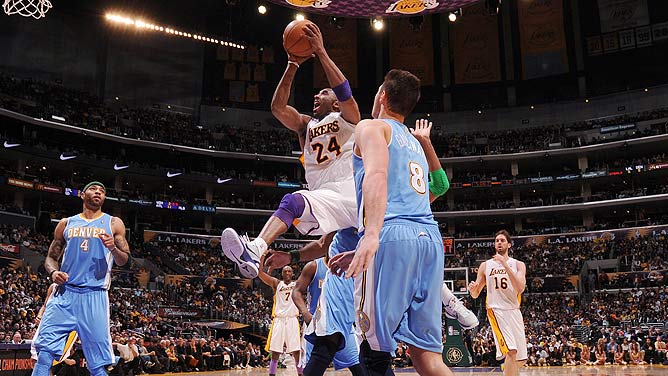 Getty Images
LOS ANGELES -- Kobe Bryant could hardly contain his laughter as the question was being asked. He looked down and simply shook his head and chuckled under his breath before the sentence could even be completed.
Are you concerned at all about the big picture after losing to the Denver Nuggets?
It took about five seconds for Bryant to contain himself before he looked up and essentially sighed his response. "No."