With Albert Pujols, one of the best hitters the game has seen, poised to be a free agent next year, we wonder whether the Dodgers or Angels would be in position to move in.
---
Would the Angels be a good fit?

By Mark Saxon
ESPNLosAngeles.com
Angels blog

He looks good in red, right?
As the drama of Albert Pujols' impending free agency gears up in the fall, the Los Angeles Angels figure to be mentioned frequently as the likeliest West Coast landing place for the great slugger -- for a lot of good reasons.
With what is expected to be a roughly $140 million payroll going into 2011, the Angels are one of the few teams in baseball that could potentially afford him. Start with that.
Plus, the Angels desperately need offense and Pujols is the greatest living hitter, probably in the top five all-time. He could easily slide into a first-base rotation with up-and-coming Kendry Morales. Pujols would give the middle of the Angels' lineup something it hasn't had since Vladimir Guerrero was in his prime five or six years ago: menace.
Manager Mike Scioscia actually thinks Pujols would have more value to a National League club, because most American League teams already have deep, powerful lineups. He cited Guerrero and Miguel Cabrera as players who switched to the AL and made an impact but didn't immediately change the balance of power.
Scioscia acknowledged that Pujols could take it to another level, though.
"Any American League lineup he goes into, that lineup's going to be monster-deep," Scioscia said.
Pujols fits in other ways, too. It seemed at times like the Angels were fighting hard to stay off base last year (.311 on-base percentage), and nobody since Barry Bonds gets on like Pujols. His eye is keen; pitchers' willingness to walk him boundless. Pujols has a .426 lifetime on-base percentage. Bonds' was .444.
But you probably already knew he was good. Is it feasible that Pujols could wind up in Anaheim? Finances, at least in the short term, might not be the stumbling block you would expect.
With Scott Kazmir ($12 million), Bobby Abreu ($9 million), Joel Pineiro ($8 million) and Fernando Rodney ($5.5 million) all scheduled to become free agents -- and with Gary Matthews Jr.'s $11 million finally off the books -- the Angels could have nearly $45 million to play with when they go free-agent shopping next winter.
Pujols is, ahem, only asking for somewhere in the neighborhood of $30 million per year, reportedly. On a per-year basis, that's actually a reasonable request given his talents and the recent market for power.
Now it's time to start sprinkling a little reality dust on the notion. Start with the team's priorities. If the Angels let go of Kazmir and Pineiro, they'll need to fill two spots in their rotation and they might still need a closer. There's no saying that one of the young minor-leaguers, like Trevor Reckling, Tyler Chatwood or Garrett Richards will be ready by then. Plus, Angels owner Arte Moreno isn't a big fan of the ultra-long-term deals that have become common lately.
The Angels shouldn't be counted out of what will become the biggest storyline after the next World Series, but they shouldn't be assumed to be in, either.
Mark Saxon covers the Angels for ESPNLosAngeles.com. Follow him on Twitter.
Would the Dodgers be a good fit?
By Tony Jackson
ESPNLosAngeles.com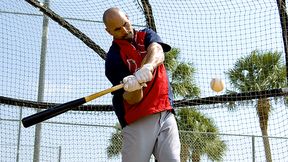 It's tough to imagine, at this point, Albert Pujols in a Los Angeles Dodgers uniform, but not only for the reasons you might assume. First and foremost, it's tough to imagine that the de facto mayor of St. Louis will ever play for any team other than the Cardinals, which is why I believe when all this drama finally passes there will be a new contract and Prince Albert will stay right where he is.
Now, on to those reasons you might assume.
Even if Pujols doesn't stay put, there is absolutely no reason to think the Dodgers will be players in the Pujols sweepstakes. And that, quite frankly, is a sad sign of the times when it comes to what used to be one of baseball's premier franchises.
For evidence, you need look no further than this past winter.
The Dodgers, despite lacking a clear No. 1 starter, were never in on Cliff Lee. Despite having no left fielder, they were never in on Carl Crawford. Despite having an aging third baseman who will need to rest a couple of times a week, they were never in on Adrian Beltre. So what would suggest they could compete financially for the services of a player like Pujols, who in my opinion -- which is skewed by my daily exposure to National League ball and precious little of the alternative over the past 17 years -- is truly the greatest baseball player of this generation?
For Dodgers fans, there is always hope of a brighter future. But issues surrounding the McCourt divorce put a big cloud on the horizon that isn't likely to clear within the next year.
By then, the Pujols ship will have sailed, and that's assuming it ever really leaves the Port of St. Louis.
There is something truly special about the relationship between the city and its star player. While previous generations of Cardinals Nation had their Stan Musial, their Lou Brock, their Ozzie Smith, this generation's icon might be the best player of the bunch, and the bond between Pujols and the city seems to me to be close to unbreakable.
To see Pujols in another uniform -- any other uniform -- simply wouldn't be right. To see him in a Dodgers uniform -- well, at this point, that seems like nothing short of pure fantasy.
Tony Jackson covers the Dodgers for ESPNLosAngeles.com. Follow him on Twitter.