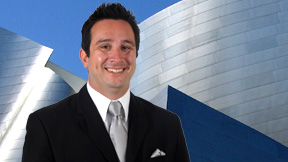 Beto Duran's Local Spotlight

Beto Duran's Local Spotlight brings into focus local athletes and their stories, revealing the unique flavors that comprise Southern California's world-class sports palate.
E-mail: duransports@gmail.com


@DuranSports
About Beto Duran
As Senior Reporter for 710 ESPN Radio in Los Angeles, Beto Duran provides fans exclusive insight into the pulse of the locker room and the vibe of the clubhouse. From college to pro, if there's a game Beto is there.
Beto is the go-to-guy in L.A. for Lakers coverage and handles all pre and post game interviews as well as Lakers practice updates. His reports can be heard throughout the day during SportsCenter and live local shows on 710 ESPN.
Beto is also a regular television contributor on SportsCenter, ESPNEWS, and First Take, as well as the ESPN Radio Network.
Prior to joining 710 ESPN, Beto handled play-by-play duties for IBNSports.com broadcasts of prep football games, and covered NBA star Russell Westbrook's high school games for Hawthorne Cable.
Beto's first internship was at with CNN during the 2000 Democratic National Convention at Staples Center. He also interned with the Los Angeles Clippers during the 2001-2002 season.
Beto graduated from Carson High School where he played baseball, ran cross-country and was the sports editor of the school newspaper.
PHOTOS
Beto snapped some pics at Dodger Stadium as players got in work before a game.
BETO DURAN'S LOCAL SPOTLIGHT