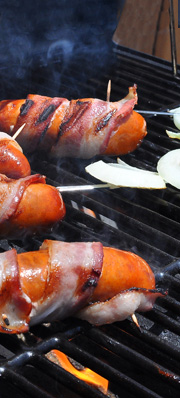 Tailgating is more than just a local tradition -- it's a ritual. In a town with 365 days of perfect grilling weather each year, locals gather in parking lots before games and concerts to eat, drink, and celebrate the good life.
Now, FARMER JOHN® and 710 ESPN are looking for SoCal's ultimate tailgater during this college football season. All you gotta do is email us a photo of you and your friends tailgating to promotions@710espn.com. Make sure you include some FARMER JOHN® product in the photo* -- after all, any self-respecting tailgater knows that if there's a grill and a game, Farmer John is there.
From September 3rd to November 26th, a committee of ESPN personalities and management will select up to one (1) finalist per week based on the photo's originality and creativity (35%), complexity (20%), visual and aesthetic quality (15%) and the compelling nature of the way the FARMER JOHN® product is integrated into the shot (30%).
On November 28th, a different committee of ESPN personalities and management will select one of the finalists as the grand prize winner based on the same criteria articulated above.
So what's at stake? Glad you asked. The grand prize winner will receive:
$2,500 cash to use towards travel expenses to a college football bowl game of choice and a $2,500 gift certificate to VIP Tickets to purchase tickets. (valid one year from date of issue)

FARMER JOHN® gift package which includes one three-piece grilling utensil kit; $50 worth of coupons for FARMER JOHN® product; two (2) FARMER JOHN® T-Shirts; and one FARMER JOHN® Beach towel and cooler bag.

Grandhall 26" Crossray Odeon Black Grill.
*Photo attachments must be in jpeg format and may not exceed 4MB in size. The email must include entrant's name, address, email address, and daytime and evening telephone numbers as well as date of birth and county of residence. All entries must be received by November 26, 2011 at 11:59 p.m. (PT), will remain the property of the Sponsor and will not be returned or acknowledged. No purchase necessary. Void where prohibited. Must be 18 yrs old or older and resident of Los Angeles, Orange, Riverside, Ventura or San Bernardino County.
Ultimate Tailgate official rules
---
Farmer John's Story
Start with a town that has an appetite for eating adventurously, season it with every culture in the world, and roast it in 365 days of absolutely perfect grilling weather, and voila! You have the story of Farmer John, a local Southern California company, full of Southern California locals.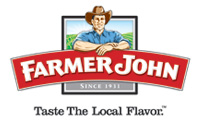 A story of a homegrown brand, born in our backyards, served in our stadiums and passed down from grill to grill. Founded in the heart of Southern California, Farmer John has been providing fresh, high-quality products ever since the doors of its humble home were opened to the public in 1931. And with the introduction of the world-famous DODGER DOGS® hot dogs in 1966, Farmer John began a successful run of serving sports fans that continues today in just about every Southern California stadium.
In any meat dish imaginable, you can find FARMER JOHN® meat or products. Whether it's the succulence of pork skewers found in Koreatown, the aroma of DODGER DOGS® hot dogs at Chavez Ravine, the exquisitely seasoned carnitas on Olvera Street, or the savory taste of a bacon-wrapped sausage in Venice... there's no greater expression of our cultural creativity than what we find right in our own backyard.
In this town the key ingredient is no secret: local flavor is global flavor. Nowhere in the world has the flavors of the world, like our very own Southern California.
And no one understands the local flavors of Southern California better than Farmer John.
---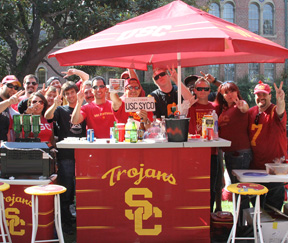 Roy Nwaisser
---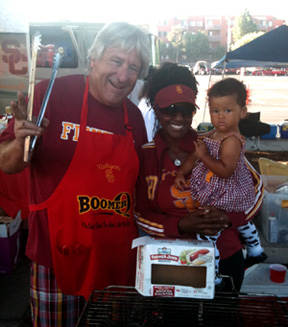 Tony Sevilla