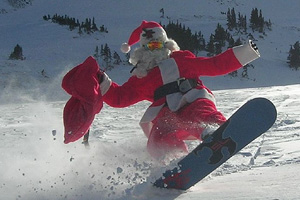 Generally, I frown upon holiday shopping.
Not that I don't love gifts and gift giving, but the process of going to an awful institution like a mall, putting up with obnoxious teenage retail sales teams, and then partaking in a shameful two slices of day old Sbarro pizza, well, it can really put your life into perspective.
Well, now that I have the postmodernists and goth's attention, let's get down to heart of the matter.
Welcome to the Late Night Action Holiday Gift Guide 2011 Spectacular!
If you own gear that is already fresh to death then move along, this isn't for you. Go on, get. Here now our crack research staff offers up the greatest in action sports gear for the holiday season:
---
Imagine a world where you didn't have to awkwardly gallop to chair lift? That's my America. Well the crew over at Twisted Bindings made it a reality with their innovative front foot rotation technology. Very cool and priced at $89.95 you don't have to break the bank for comfort.
---
Diamond Supply Company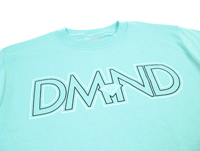 Our favorite t-shirt brand of 2011 could not have asked for a better year from an athlete, than the one sponsored rider Nyjah Huston had. There he was dropping bangers at every Street League stop with a clean Diamond t-shirt and cap. If it's good enough for the best skater in the game, we'll take our chances.
---
Cannondale Hooligan 1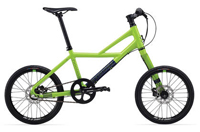 BMX is great, but sometimes you need a bike with a bit more functionality. Enter the Hooligan 1 from Cannondale. It's 20" wheels will accelerate faster and, combined with a lower standover height, make this a more compact, easily stored bike for the small apartment confines of the city. We dig the look of Cannondales and this one might be their cleanest. I'm grabbing one for my downtown commute.
---
DC Studio LE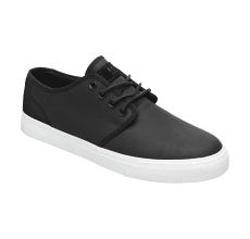 The days of puffed up skate shoes are a thing of the past. DC has always stayed current to the times and their Studio shoe is just as clean at a party as it is on the grip tape. The suede kicks are super comfortable and provides a simple look for all occasions(shredding included).
---
Skullcandy Smokin Buds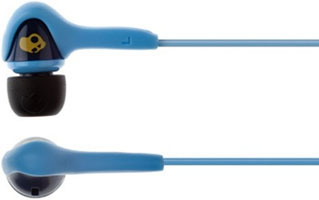 With all due respect to the shooting range looking head phones trend, we here at LNA still find ourselves constantly on the lookout for decent ear buds. Skullcandy is tops in the game and their Smokin Buds line is a fave for skating and snowboarding. And at $29.99 you get a lot sound for your cash.
---
Nike Bellevue Jacket/Vest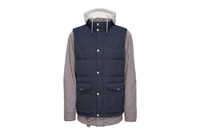 Ever since Nike entered the snowboarding game their gear has been top notch. This 3-in-1 jacket/vest/hoodie is so sharp and perfect for So Cal snow resorts.
---
Billabong SGX Wetsuit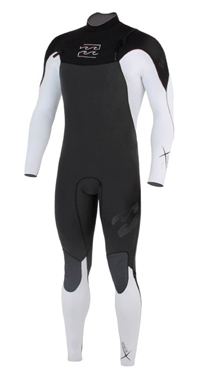 Want to ride like Parko? While we can't gurantee similar results, you can at least look like the world's number two surfer in this Billabong full-suit. It has all the bells and whistles including the Japanese airlite superflex and the contour collar, but more importantly it looks rad.
---
Alien Workshop Grant Taylor SKOTY Pro Model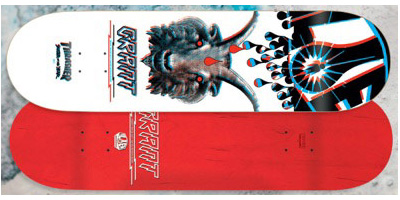 If you're looking for a deck you could do a lot worse than Thrasher Skater of the Year Grant Taylor's commemorative board. Taylor is a bad dude and he embodies the Alien Workshop team as well anyone. Grab this limited edition deck and your statement is clear: I'm a really good skater.
---
Bell MX-1 Helmet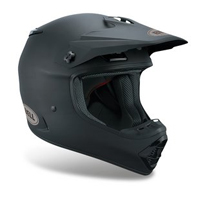 Not all MX helmets are created equal, and Bell's MX-1 model proves just that. At $169.99 it's affordable and their matte black color is just mean. It has a force-flow ventilation system for cooling and comfort and the fiberglass shell is superlight.
---
Mr. Zogs Sex Wax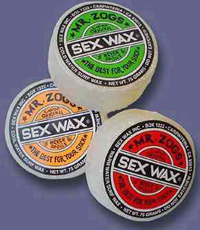 Nothing like an original, right? Sex Wax has been a must-have for surfers everywhere since the early seventies and can also be used for snowboarding and skating. Perfect stocking stuffer for boarders everywhere.
---