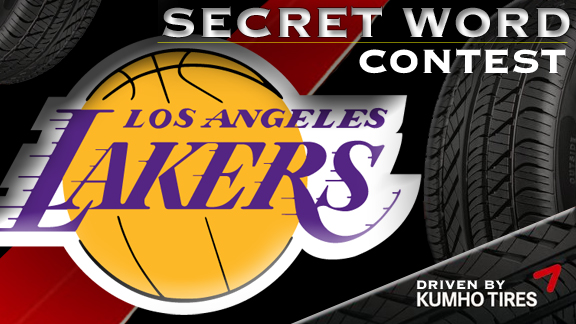 The Lakers are ready for the postseason - ARE YOU? Witness the Lakers' Run to Redemption with the Lakers Playoff Secret Word, driven by Kumho Tires. ESPNLA 710 is teaming up with Kumho Tires to hook you up all playoff season long as your exclusive home to win Lakers premier home playoff tickets!
Just follow these steps for your chance to win:
1) Beginning Thursday, April 26, listen to the Lakers play on ESPNLA 710 for the "Lakers Secret Word" of the day and write it down.
2) Then, tune-in to ESPNLA 710 the next weekday at 7:20 a.m. during The Herd. Listen for Colin Cowherd's cue to call! The first person to call-in at 1-877-710-ESPN (3776) with the correct word wins a pair of Lakers premier home playoff tickets!
Contestants may win only once during contest period (4/26-6/30/12). For complete details and more info, check our Lakers Secret Word Playoff Contest Rules.
---
Kumho Tires
With a history of 50 years, Kumho Tires is now preparing for a new dynamic beginning to expand as a global economy.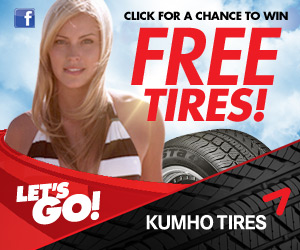 Kumho Tires manufactures a full range of tires under the Kumho and Marshal brands. It has been original equipment for vehicle manufacturers such as Chrysler, Daimler, Ford, General Motors, Hyundai, Kia, Mitsubishi, and Volkswagen.
Since its humble beginnings in 1960, Kumho Tires has grown to become the 9th largest tire manufacturer in the world, with exports to more than 160 countries; a true innovator in product design and technological advancement; an active participant in international motorsports; and an advocate for environmentally-friendly activities.