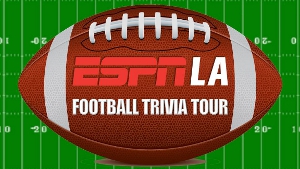 Bring your football IQ and spend Monday Night Football with ESPNLA 710 at the following sports bars to play ESPN Sports Trivia and have a chance to win awesome ESPNLA prizes!
Who's the only athlete to hit a major league home run and score an NFL touchdown in the same week? Know who? Join us!
Dates, locations, times are subject to change.