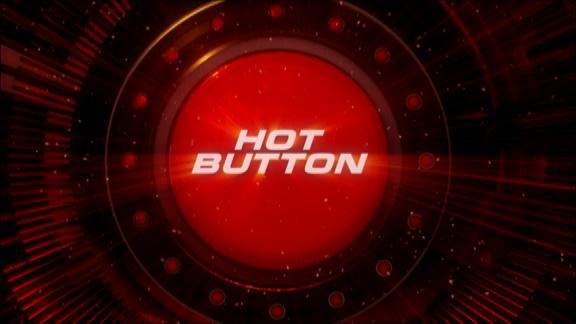 His playmaking ability is the key

By Ramona Shelburne
ESPN.com
Archive
There's a reason Kobe Bryant has won only one MVP award, and it's the same reason I'm choosing Steve Nash as the player who will have the biggest impact on the Lakers this season. Kobe is going to do what Kobe does. You can pretty much count on that. He'll average somewhere between 25 and 30 points a game, take all the key shots at the end of games, make another All-Star team and maybe make another All-NBA or All-Defensive Team.
Nash probably is going to do what he's always done, too. Shoot 40-something percent from behind the 3-point arc, average 14 to 15 points a game, dish out eight assists a game and make 90 percent of his free throws. The thing is, the Lakers haven't had a point guard who could do anything like what Nash is going to bring to the table this season since probably Magic Johnson. It's going to change everything about this team and the way it operates.
Yes, he's probably a defensive liability against some of the great point guards in the Western Conference. But in terms of need, in terms of the area in which the Lakers lagged the farthest behind their main competition in the conference, Nash is the biggest upgrade they could have found.
Bryant has been giddy at the prospect of playing alongside a playmaker such as Nash for months. He's never had someone to take the playmaking load off him before. Derek Fisher was more of a combo guard who initiated Phil Jackson's Triangle offense. Gary Payton was on the back end of his career by the time he got to L.A. Smush Parker and Ramon Sessions barely belong in the conversation. Nick Van Exel is probably the closest Bryant has ever come to playing with a true point guard.
Nash is the best Bryant has ever played with, and it'll be interesting to see how it affects his game. Bryant keeps saying he's miscast as a playmaker. He needs to be scoring and finishing, not creating for others. Nash will do that for him and the entire team. The Lakers haven't seen anything like it in years.
No question who leads this team

By Arash Markazi
ESPN.com
Archive
As long as Kobe Bryant is a Laker, he will have the biggest impact on the Lakers. Even if you don't want him to have the biggest impact, he will make sure he has the biggest impact. End of story.
If there was any inkling Bryant would quietly step into the shadows and allow Dwight Howard to take the reins of the team or allow Steve Nash to control what the team does on offense, he let it be known before the first practice that the Lakers are still his team.
Of course, this is not an entirely terrible thing when Bryant has teammates he can trust. It's when Bryant is surrounded with teammates who can't hit an open shot or make decisive moves that he gets into a one-on-five mentality and loses his way while his team loses an early-round playoff series in the process.
Will Howard make a big difference? Yes. Will Nash be a massive upgrade at point guard? Of course. Will Pau Gasol and Metta World Peace play more inspired without trade clouds hanging over them? Probably. All of that is all well and good, but let's not forget that the engine that ultimately runs the Lakers' ship is Bryant. He has proved time and time again that he will single-handedly will the Lakers to a win or shoot them down during a loss. And if you think for one second that Howard and Nash are going to change that dynamic, you haven't been paying attention.
There's no question Nash's presence will help ease the transition this season. He will do his best to make sure Bryant and Howard are happy, while also making sure Gasol and World Peace get fed. But Bryant is used to eating first, eating often and not stopping until he's full. Will that change this season with teammates more than capable of carrying their weight? I wouldn't hold my breath.
But no matter how much Bryant relents and slowly takes a step back, as long as he's on the court and as long as he's playing, he will always have the biggest impact on the team.