Jon Weisman of ESPNLosAngeles.com's Dodger Thoughts blog
offers a player-by-player look at some of the key members,
best stories and biggest disappointments of the Dodgers' season.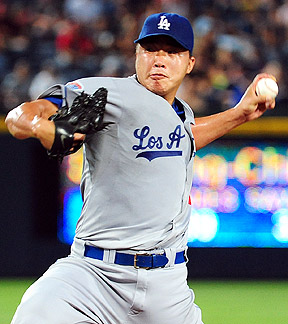 Getty Images
56
PITCHER
WT: 240 lbs. HT: 6-1
BATS: Left THROWS: Left
BORN: July 23, 1981
BIRTHPLACE: Tainan City, Taiwan


Kuo went bananas this year. As astonishing as his numbers was his ability, despite all his surgeries, to add to his workload, especially as the rest of the bullpen faltered. ... Highlight: On July 4, he faced seven Diamondbacks and whiffed six of them. ... Lowlight: First regular-season appearance was April 22, when he allowed 25 percent of his runs in one-third of an inning. ERA after that day: 0.90. ... Sidelight: Opponents batted .139 against him.
006
| SPLITS | G | IP | BB | SO | W | L | SV | WHIP | ERA |
| --- | --- | --- | --- | --- | --- | --- | --- | --- | --- |
| 2011 | 40 | 27.0 | 23 | 36 | 1 | 2 | 0 | 1.74 | 9.00 |
| Career | 218 | 292.1 | 127 | 345 | 13 | 17 | 13 | 1.21 | 3.73 |