Penn makes clutch plays down the stretch to upset No. 17 Nova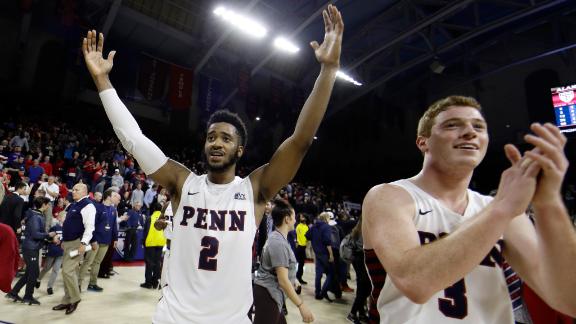 Penn almost makes monumental mistake, upsets No. 17 Nova
Penn mistakenly throws the ball out of bounds on the inbounds pass but Phil Booth is unable to hit from 3 giving Penn the win over Villanova.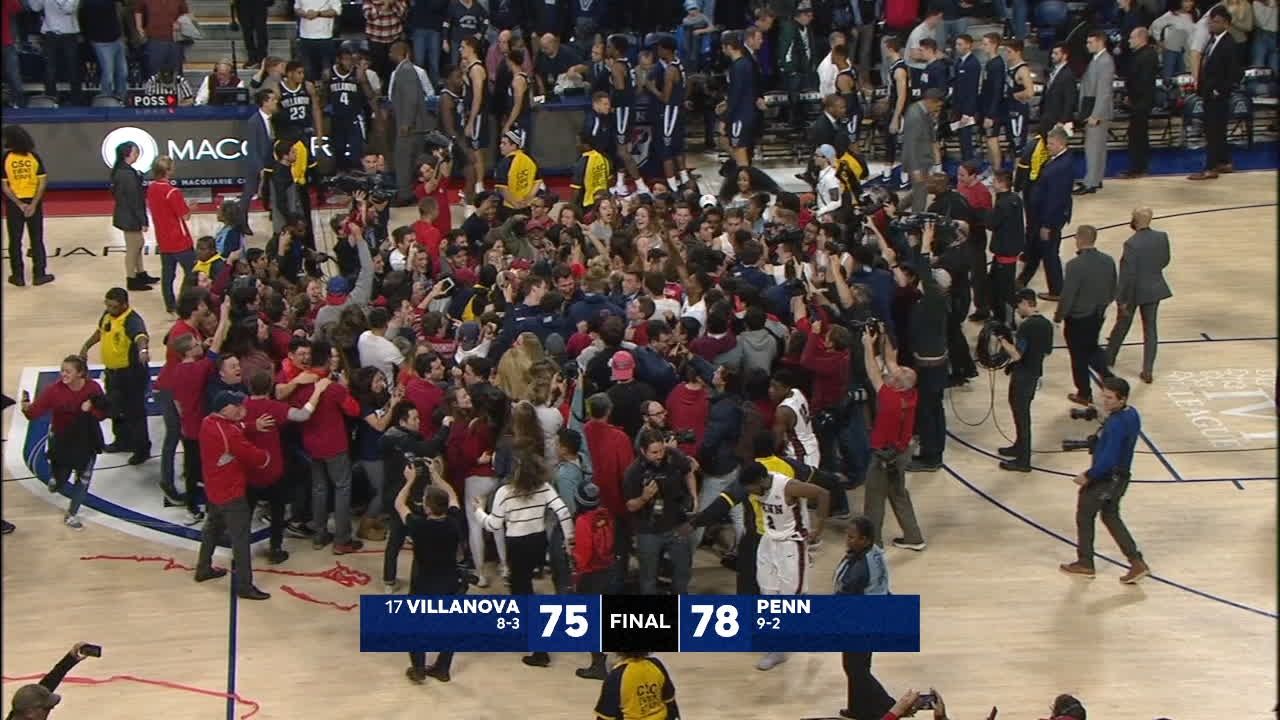 Paschall shows off athleticism with huge dunk
Villanova forward Eric Paschall goes baseline for big time double-clutch dunk.
Penn's Woods finishes through contact
Penn guard Antonio Woods goes back door and finishes the tough layup plus the foul.
Penn's Wang knocks down 3 after great hustle
Penn gets out in transition off a great hustle, and it turns into a Michael Wang 3-pointer.
Paschall throws down the big-time dunk
Villanova's Eric Paschall explodes past the defender and throws down the huge jam.
Customize ESPN
Gary Mook/ALLSPORT/Getty Images

Almost 20 years after Indiana fired Bob Knight, the lessons of power and influence -- and their consequences -- still resonate.
Brian Rothmuller/Icon Sportswire

Which prospect is the most college ready in the 2019 class? Who's the best NBA prospect? Who is the most athletic? We answer those questions and more.
Putting Memphis on the map
Elsa/Getty Images

How is Memphis' hiring of Penny Hardaway paying off? With James Wiseman now headed to the Tigers, the answer is very, very well.
ESPN Fan Shop
Powered By