Wilbon, Kornheiser call a basketball game for their alma maters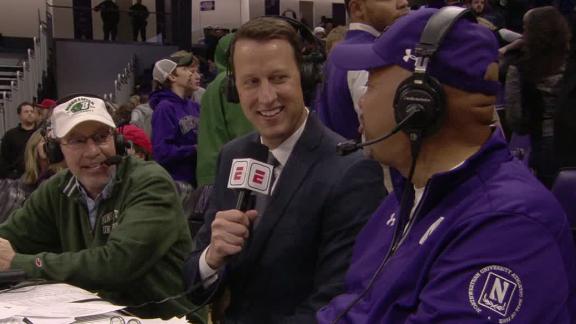 Oregon
Wooten catches sick one-handed lob, throws down dunk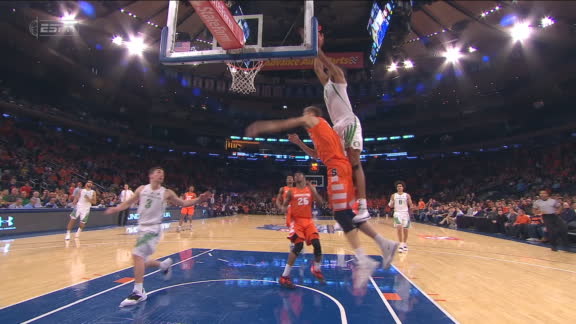 Furman's Rafferty seals game with turnaround jumper
Furman's Matt Rafferty seals the upset over Villanova as he hits a turnaround jumper with the shot clock expiring.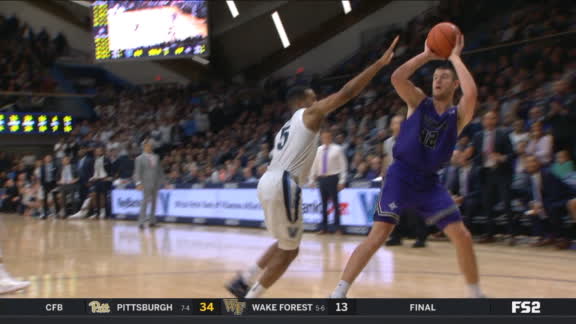 Furman's Rafferty rejection off-the-glass
Furman doing it on both ends as Matt Rafferty hustles back on defense for an off-the-glass block.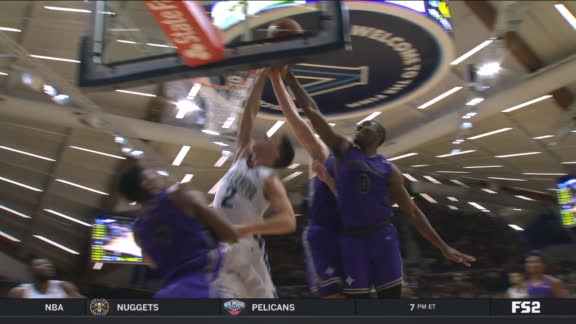 Furman's Clark finishes through contact
Furman keeps it close as Tre Clark gets a steal and finishes a sick two-handed slam over Villanova.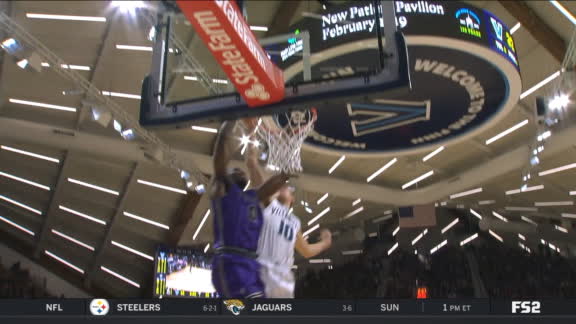 Paschall rises up and flushes nasty one-handed slam
Eric Paschall gets the board and slams home a powerful one-handed dunk.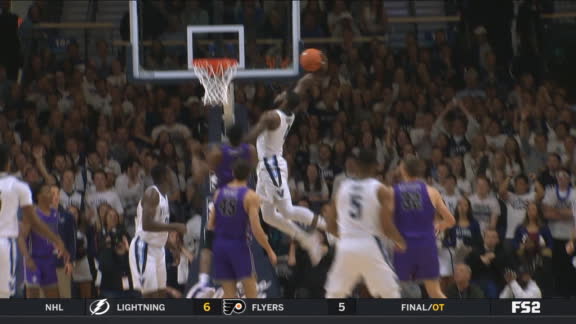 Customize ESPN
Christopher Katsarov/The Canadian Press/AP Photo

Duke's Zion Williamson is already famous, and he's just started his college basketball experience.
AP Photo/Michael Conroy

Purdue's Carsen Edwards and Duke freshman RJ Barrett lead a first team with all new faces.
Ken Murray/Icon Sportswire

After the conviction of three men the first of three pay-for-play trials, how many more schools and players will be caught up in this future?
Scott W. Grau/Icon Sportswire

For some teams, a win in the NCAA tournament would be a significant achievement. For the elite contenders, anything short of a Final Four run would be a disappointment.
ESPN Fan Shop
Powered By