Category archive:

Cincinnati Bearcats
February, 22, 2013
02/22/13
9:50
PM ET
HARTFORD, Conn. -- The game(s) of the year in the Big East are upcoming between Georgetown and Syracuse and Syracuse and Louisville in the final three weeks of the season.
The game of the conference going forward occurred Thursday night and will again next Saturday in Cincinnati.
UConn beat Cincinnati 73-66 in overtime Thursday at the XL Center. The two teams have played competitive games, usually down to the final possession, in the past five years. The games have been physical but fair, always intense but respectful.
The new Big East, the one that for now will have the name, will need to be anchored by Cincinnati and Connecticut going forward. They are the two most established programs left behind after others fled to the ACC or chose to soon form their own conference.
Like it or not, Cincinnati and Connecticut are linked together. They both desperately wanted to be in the ACC but were passed over for Louisville. They would still jump at the chance to join the ACC and may if the Big Ten completes its British Empire-like expansion and gobbles up more land (grant-universities) areas out of its geographic footprint to get to 16.
The Big East looks like it will survive after a healthy competition between ESPN and NBC Sports to secure media rights, with sources confirming that ESPN matched NBC's offer. Barring a hiccup, ESPN will retain/acquire the new league's rights for the next seven years.
The Big East will have 18 members for next season, barring a last-minute dash by the seven Catholic schools. In 2014-15, Louisville and Notre Dame will be gone to the ACC, Rutgers to the Big Ten, and the Catholic seven to a new league. That will leave UConn, Cincinnati, South Florida with newbies Memphis, Temple, Central Florida, SMU, Houston, Tulane and likely East Carolina for a 10-team league. Adding Tulsa and/or UMass to increase the membership to 11 or 12 in all sports is possible.
Memphis and Temple have rich histories in men's basketball. But the new Big East will need anchors, programs that have been established to help shepherd in this new era. The only choices are UConn and Cincinnati.
After the game Thursday night, UConn coach Kevin Ollie said rivalries are with your conference foes and acknowledged that there is something healthy brewing between the Huskies and Bearcats.
"I think it already is (a rivalry)'' said UConn athletic director Warde Manuel. Manuel tossed in South Florida as well as a program committed to football and basketball. But this is strictly a men's basketball discussion and for the league to have a chance, UConn and Cincinnati have to maintain a high level of play, bring in NBA-type talent and play games down to the finish -- like Thursday night -- to keep viewers interested.
"I'm looking forward to the years competing against them,'' said Manuel. "We haven't played any of those other schools on a regular basis like Cincinnati. I like the feel of what we saw (Thursday night). We are in a similar position moving forward. And for the strength of the league, until the others can come up and develop a rivalry, this is the one. There is a lot of respect for both sides, and games like this solidify the rivalry.''
UConn, which would be an NCAA tournament team if it were eligible but is not due to an APR postseason ban, frustrated the NCAA-bound Bearcats by taking advantage of poor Cincinnati execution down the stretch and Shabazz Napier getting free for three 3s in overtime. Cincinnati coach Mick Cronin labored over the "inexcusable mistakes'' toward the end of the game and the need to play smarter.
But Cronin also spoke of the Big East's grind and how the league shows no mercy. The Bearcats are in a stretch where they played Pitt (loss), Villanova (win), Georgetown (loss), at UConn (loss) and play at Notre Dame, at Louisville and get UConn at home in the next week.
When the league splits, the gauntlet of conference games will mostly consist of two games against UConn with the hope that Memphis and Temple can be tough as well, albeit maybe not as intense.
"There's no doubt we're linked, but where it's going to be at going forward I don't know,'' said Cronin of the two schools. "Kevin and I have developed a friendship. We've talked a lot about taking over programs and we've sat together recruiting. He's one of the nicest guys in the world. Hopefully we can both stay relevant. If we both win, then it's a good blood rivalry for both of our programs.''
Cronin said the key will be for both schools to continue to recruit at a high level. That's a given.
But the players are already feeling as if there is something between the two schools, regardless if they'll be there when the league breaks up.
"I think you'll see Cincinnati and UConn be the two powerhouses no matter what,'' said Napier. "It has always come down to the last minute and in overtime. I enjoy playing that team.''
And the underclassmen and incoming recruits better as well. They are all stuck together until there is another shift in expansion. Who knows when that will occur. For now, UConn and Cincinnati have to be the two anchors of a league that desperately needs them to be elite.
December, 27, 2012
12/27/12
11:48
PM ET
The beauty of the college basketball regular season is that a team can lose a few games and still be in fine position for a national championship run.
But there is always an allure about those who enter their conference season unblemished to see how invincible they will be entering the New Year.
Prior to Thursday night's games, there were five remaining unbeaten teams and 19 one-loss teams, as well as two others (Florida, 8-2) and (Kentucky, 8-3) that cannot and should not be dismissed from any Final Four discussion. Both the Wildcats and Gators have played a much more difficult schedule than the majority of one-loss and undefeated teams.
There are a slew of one-loss teams that are more than capable of winning the national title such as Kansas (10-1), Louisville (11-1), Syracuse (10-1), Indiana (11-1), Creighton (11-1), UNLV (11-1), Missouri (10-1) and Gonzaga (11-1). And it's easy to make the argument that those teams, such as Kansas, Louisville, Syracuse and Indiana, are more likely to challenge for the national title than the five remaining undefeated teams.
But for the purposes of this argument, let's look at the remaining unbeatens as they stand today:
Duke (11-0)

Most impressive wins: Minnesota, VCU and Louisville in successive days in Atlantis; Kentucky in Atlanta; Ohio State at home and Temple in New Jersey.
Biggest question answered: Quinn Cook is a starting point guard and has been a stable presence.
National player of the year candidate: Mason Plumlee. Plumlee has been a double-double machine for the Blue Devils. He may be the most reliable player at his position in the country.
Difference-maker: When Seth Curry is making 3s, the Blue Devils are even harder to beat.
What to watch for: How will Duke handle true road games in the ACC? The three toughest games on the schedule would seem to be at NC State (Jan. 12), at Maryland (Feb. 16) and at North Carolina (March 9).
Final Four potential: Duke has to be considered a favorite to land in Atlanta. The team possesses experience at key positions, younger players who are becoming increasingly comfortable, there is size inside and now a growing confidence that it can win the championship.
Michigan (12-0)

Most impressive wins: Pitt in New York at the NIT Season Tip-Off and NC State in the ACC-Big Ten Challenge.
Biggest question answered: The Wolverines don't miss Stu Douglass and Zach Novak as much as was predicted. The youthful Wolverines have bought into John Beilein's defensive concepts.
National player of the year candidate: Trey Burke is an exceptional point guard. He gets the Wolverines up and running as efficiently as any point in the country. His play has allowed Tim Hardaway Jr., to flourish in his natural position.
Difference-maker: The continued development of the Michigan big men in Jordan Morgan, Mitch McGary and Glen Robinson III as well as the stretch shooting of Nik Stauskas.
What to watch for: How does Michigan get through the Big Ten gauntlet? The Big Ten is the toughest conference this season, and Michigan will have to navigate trips to Ohio State (Jan. 13), Minnesota (Jan. 17), Illinois (Jan. 27), Indiana (Feb. 2), Wisconsin (Feb. 9) and Michigan State (Feb. 12). I would put that conference road schedule against any other contender in the country. It's not close. This is the toughest.
Final Four potential: Michigan has proved that it has the point guard play, the shooting, the power play inside and can defend well enough to get to Atlanta.
Arizona (12-0)

Most impressive wins: Florida in Tucson and San Diego State in the final of the Diamond Head Classic in Honolulu.
Biggest question answered: Mark Lyons has adjusted as well as any one-year transfer I can remember. He was handed a leadership role and has excelled, making a game-winning shot to beat Florida. He has proved to be a consistent presence for the Wildcats at the point.
National player of the year candidate: Lyons, Solomon Hill and Nick Johnson have all had their moments and will be in contention for Pac-12 player of the year. But none will get enough momentum for consideration for national player of the year.
Difference-maker: Johnson. He has been the ultimate glue guy, making key plays in a variety of ways, none bigger than blocking Chase Tapley's potential game-winning layup in the Diamond Head final.
What to watch for: Arizona is the favorite in the Pac-12 and enters the conference doing more than enough to raise the conference's profile. The road wins at Texas Tech and Clemson were games the Wildcats should have won and they did. The comeback win over Florida was a tremendous effort and confidence boost. Getting through the rugged Diamond Head proved they had the stamina. Now, Arizona has to rise to the challenge of being the team to beat in the Pac-12. It is more than doable based on the inconsistency of the rest of the conference.
Final Four potential: This squad has it. The key will be the continued development of the newcomers, notably Kaleb Tarczewski, who is getting featured more and more as he improves his activity on the court.
Cincinnati (12-0)

Most impressive wins: Oregon in Las Vegas; Xavier in a rivalry game and Alabama at home when the Tide were playing well.
Biggest question answered: The Bearcats are never going to be a dominant low-post scoring team. But when needed, the Bearcats have been able to finish around the basket. Titus Rubles, JaQuon Parker, Justin Jackson and Cheikh Mbodj can take care of business of scoring and defending the post when locked in to the task at hand. The Bearcats have bigs serviceable enough to get by in the Big East.
National player of the year candidate: Sean Kilpatrick will enter the Big East as a legit player of the year contender. He has the ability to score in bunches. He flourishes playing off Cashmere Wright, who has stabilized the point.
Difference-maker: Wright. Mick Cronin has the confidence to hand him the ball and let him make a play, as he did against Alabama. Wright is a senior and has asserted himself as much more of a leader on a team that desperately needed to be led.
What to watch for: The Bearcats take possessions off and sometimes go through the motions. That cannot happen in the Big East with a host of teams that could easily knock them from their perch. Cincinnati believes it is in the same category as Louisville and Syracuse and above Pitt, Georgetown and Notre Dame in the pecking order of Big East title contenders. Now the Bearcats have to prove it. The schedule didn't do them any favors since they go to Syracuse (Jan. 21) and Louisville (March 4) without a return game. Cincinnati will find out about itself early at Pitt (Dec. 31) and at home against Notre Dame (Jan. 7).
Final Four potential: The Bearcats have it, but I'd be surprised. The lack of a proven post player may cost them in trying to win four in the NCAA tournament. Their lack of focus at times could bite them in an early round.
Wyoming (12-0)

Most impressive wins: Colorado and at Illinois State.
Biggest question answered: Leonard Washington has been a leader for the Cowboys despite all his issues, including a suspension last year. The Cowboys weren't sure who they could rely on early on but Washington has done everything asked of him so far.
National player of the year candidate: Washington is a Mountain West Conference Player of the Year candidate, but he won't be in the conversation for the national honor.
Difference-maker: Larry Nance Jr. The sophomore has played up in the big games for Wyoming, scoring 14 against Colorado, 19 in the win over Illinois State and 21 in a win over rival Denver. The Cowboys' staple has been their defense, as you'd expect from a Larry Shyatt-coached team, but it's their surprisingly-balanced offense that has been a pleasant plus.
What to watch for: Wyoming may be in the most balanced league in the country. It has to deal with two games against UNLV, San Diego State, New Mexico, Colorado State and Boise State, let alone playing Nevada and Air Force. There are zero easy games on this schedule. To expect Wyoming to get through this without getting beaten up is unrealistic.
Final Four potential: No shot. But the Cowboys are going to the postseason. Shyatt has already put the Cowboys in the NIT conversation, barring a complete collapse. An NCAA berth is hardly out of the question if they can hold serve at the Arena Auditorium.
December, 20, 2012
12/20/12
7:46
AM ET
CINCINNATI -- Father Michael Graham is an avid sports fan who likes to reminisce about his time as a graduate student at Georgetown, working games as a young Jesuit student at the old Cap Center during the Patrick Ewing era in the mid-1980s.
He loves being the president of Xavier and cheering on the Musketeers.
But he was ready to move past the Crosstown Classic game against Cincinnati. He wanted to move on, get a year or more past the black mark that last season's brawl at the Cintas Center put on the rivalry.
"There was talk early on that they should cancel this game altogether,'' Graham said earlier Wednesday in a conference room at the Cintas Center in a meeting with Cincinnati president Santa Ono.
"But our point of view is that this game doesn't belong to us. This is a community tradition and it belongs to the community. We needed to remind everybody of this. It's good for Cincinnati and is one of the great rivalries in the country.''
Cincinnati coach Mick Cronin wasn't at the meeting, but he picked up on the theme of Graham's comments from somewhere else. Minutes after shaking Xavier coach Chris Mack's hand following UC's 60-45 victory at neutral U.S. Bank Arena, Cronin proclaimed where the rivalry should be played -- every year.
"I don't know how anybody doesn't say this wasn't off the chart,'' said Cronin, a native of the Queen City. "It reminded me of the Final Four when Louisville played Kentucky. It was the way it should be.''
The crowd was fairly evenly split. Xavier fans and Cincinnati fans were divided from midcourt to the left and right with one side mostly in blue and white and the other clad in red and black.
"It's the city's game, and if it's the city's game then it needs to be in downtown Cincinnati,'' Cronin said. "This shouldn't just be for season-ticket holders only. I'm a firm believer that what happened last year had been building for three years. This game [at U.S. Bank Arena] eliminates the hatred that spewed in a campus environment. It keeps it positive for everybody.''
Cronin added that he doesn't want the game to return to campus where "stuff was thrown at my 71-year old father. That shouldn't happen. I have no interest in being a part of that. This was all positive.''
Cronin's boss, UC athletic director Whit Babcock, was listening to Cronin's plea to keep the game at a neutral site.
"I support my coach,'' Babcock said. "I support what Mick said. We talked about this being a two-year series and we would evaluate it. But I thought it was a fantastic environment. I liken it to Missouri-Illinois in St. Louis. That's the model I see and I like, and I think this a good step in the direction.''
Cincinnati senior guard Cashmere Wright said that he loved having the two schools represented. But the two sides have to agree.
They don't. If the game does return to a campus, then it would be at Cincinnati in 2013 or 2014 -- both sides agree on that. But will it remain at a neutral site or go back to campuses?
"I love Mick, but I don't agree with him,'' Xavier coach Chris Mack said. "[Playing the game] on campus has always been good. It's one man's opinion and he's entitled to it. But it was a great atmosphere.''
Cronin said he doesn't have a say in where the game is played. Neither does Mack.
"We said after two years we would think about it,'' Xavier athletic director Mike Bobinski said. "It was a loud atmosphere. It had a great feel to it. But he doesn't make the decision. Both of us have a vested interest in having it on campus.''
Bobinski was referring to his season-ticket holders, who want this game on the schedule every other year.
"You have to have the whole picture,'' said Bobinski. "But I agree that this was good.''
Ono said that it was important for the two schools to play the game and do even more since the brawl last year. The two presidents rattled off joint events over the past year, from the student governments working for the Boys& Girls Club, a joined walk for awareness of a multicultural, faith and diverse society and the two men's and women's teams going together to the National Underground Railroad Freedom Center, next to the U.S. Bank Arena.
"Our students got a black eye since it was in our house,'' Graham said. "They were eager to show the world that's not who we are.''
Ono added that the two schools have service in their missions and should be working together more in the future. Ono, who said he's a huge sports fan and during the game Wednesday was lifted up by the cheering squad, said the relationship between the two schools is imperative for the city.
As for Wednesday, it was a game of two halves as Xavier's pressure defense flustered the Bearcats in the first 20 minutes. Cronin called the Bearcats' offense a debacle in the first half as Xavier scored plenty off transition. But cramps to Semaj Christon and Dee Davis -- as well as allowing the Bearcats to completely flip the script by getting to the basket, rebounding and forcing turnovers -- led to a UC reversal.
The Bearcats' win kept them undefeated at 11-0, while Xavier dropped to 7-3.
And more important, the game survived. No incidents. No embarrassments.
The question now will be where it lives -- on campus or on a neutral court?
The two schools are getting along well and showing unity, but it's unknown if they can agree on where to play this game in 2013 and beyond.
November, 29, 2012
11/29/12
11:07
PM ET
Connecticut athletic director Warde Manuel said late Wednesday night that his charge is to continue to make the Huskies better.
He could have added more attractive too. The same applies at Cincinnati.
There is a perception at Cincinnati and, to some extent, UConn that the ACC will at some point lose at least two more programs to the SEC (Florida State and Clemson?) and two to the Big Ten (some combination of North Carolina, Virginia and Georgia Tech?). The idea is that UC and UConn will get into the ACC -- not a question of if but when.
ACC commissioner John Swofford made it clear -- yet again -- that he likes the number 14 for football (15 for hoops with Notre Dame) and that there is no fear the league will lose any other members. North Carolina and Virginia have publicly stated their commitment to the ACC. Remember, though, no one had visions of Maryland leaving a few months ago either.
All this spin from Cincinnati and Connecticut is in reaction to Louisville being chosen to go to the ACC over the two Big East rivals. Now the question is what to do next.
The issue for both schools is that they have no other option. As Manuel acknowledges, they have to keep doing well and prove that their athletic programs are worth the ACC's investment. North Carolina's outgoing chancellor, Holden Thorp, didn't mince words on Wednesday's teleconference. The choice of Louisville had nothing to do with academics and everything to do with deliverables on the field and court and in financial support and facilities.
Forget about newcomers Tulane, Houston, Central Florida, SMU or even Providence, Seton Hall, South Florida and DePaul. If the Big East is going to survive in the short term, the marquee programs with rich history and sustained success -- UConn, Cincinnati, Marquette, Georgetown, St. John's, Villanova, Memphis and Temple -- must become or stay elite in the Big East.
The assumption that the Big East is done or fading away doesn't sit well with Hall of Fame coach Jim Calhoun, who retired from UConn in September.
Calhoun is clearly frustrated by his school's ACC snub. He said he isn't sure what more UConn has to do since it has won three national championships in men's basketball and seven in women's basketball, played in a BCS bowl game two years ago and consistently competed for the national title in men's soccer.
"We have to make the best of the Big East as much as we possibly can and yet have the ability to listen to anything else," Calhoun said. "We've got to keep being the best that we can be. I still think we can win a Big East championship and a national championship down the line. We can still play teams like Syracuse and national games like North Carolina."
He said if you were to match the core hoop teams of UConn, Cincy, Marquette, Georgetown, St. John's, Villanova, Memphis and Temple against any other league, the Big East would more than hold its own. Calhoun would like to see the Big East add one more basketball (non-football) program and mentioned Dayton as a possibility. As of now, there is no public stand toward adding non-football schools.
"We're still in the cities you want to be in," said Calhoun of the major hoop hotbeds in the Northeast and upper Midwest. "I still believe if you look from a purely basketball perspective, we still have three of the four Final Four teams that were here when I came into the league [in 1985] in St. John's, Villanova and Georgetown. And we added [the other], Memphis."
But Calhoun said he is convinced the reshaping of college sports isn't over. He would love to see some stability at UConn and continues to push for his former assistant Kevin Ollie to be named the permanent head coach with a long-term deal, not just a seven-month contract.
Manuel said Wednesday that nothing new had occurred on the Ollie front but reiterated that Ollie is doing an outstanding job with the one-loss Huskies.
The next step for Connecticut and Cincinnati is to hope Big East commissioner Mike Aresco can secure a lucrative television contract for dollars and exposure. But now the Huskies and Bearcats have to lobby him -- the way Rick Pitino and Louisville did to get basketball-crazed Memphis and Temple in the league -- to add another significant basketball member, unlike the Tulane addition. Poaching the A-10 is still a viable option for the Big East to enhance its basketball brand.
For now, all the Huskies and Bearcats can do is win. UConn can't go to the postseason in March. Cincinnati can. Advancing deep in the tournament would certainly help the cause, at the very least making the ACC reconsider standing at 14.
Until then, the Huskies and Bearcats have no choice but to continue to be noticed, relevant and, more than anything else, highly competitive in every major sport.
May, 22, 2012
05/22/12
7:22
PM ET
The Big East will send out its annual straw poll to its coaches to get their preseason predictions about the strength of the league's teams to help put together next season's conference schedule.
The league office said Syracuse's Jim Boeheim and Pitt's Jamie Dixon will be allowed to vote in the poll, even though the schools are leaving the conference for the ACC. They weren't invited to the conference meetings earlier this week in Florida.
The results of the poll will determine which teams face each other twice during the conference schedule. Having a tiered system based on those predictions has worked well for the Big East, rather than the predetermined rotations of which teams play each other twice used by the Big Ten, ACC and SEC.
[+] Enlarge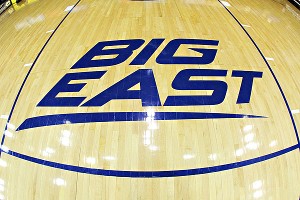 Bill Streicher/Icon SMIBig East coaches are confident the formula the league uses to determine conference schedules ahead of each season has helped in getting more NCAA tournament bids.
The Big East had 11 teams in the NCAA tournament in 2011; it sent nine teams last season. Coaches firmly believe handling scheduling this way is the reason.
"We've been able to give the league the flexibility to balance the schedule," Cincinnati's Mick Cronin said after the Big East meetings wrapped up Tuesday morning in Ponte Vedra Beach. "The repeat opponents have been set up by the hierarchy of the league in the summer. Something has been done right. We've had 11 teams and then nine teams in the NCAA. The coaches were against 18 league games but then it has helped us get more teams in [the tournament]."
Notre Dame coach Mike Brey agreed that the formula has worked for the Big East.
"It has driven us to get more bids," said Brey, who added it was odd not to have Boeheim at the Big East meetings for the first time during Brey's tenure at Notre Dame. "We've got to stay with this formula. It's not too constrictive. We don't want a rotation. We've got to keep an open mind. Some of it is by design, some of it is by luck, but it has really worked. You can sit there as a coach and say, 'If you're in the top eight, you're in the tournament.'"
There were 13 men's basketball coaches in attendance at Monday's meeting. Four coaches stayed to meet with athletic directors Tuesday. UConn's Jim Calhoun and Louisville's Rick Pitino weren't in attendance and neither were coaches from incoming 2013 members Temple (Fran Dunphy), Memphis (Josh Pastner) and SMU (Larry Brown).
According to Brey, the 11 other coaches in attendance, outside of him and Cronin, were: Stan Heath (South Florida), Ed Cooley (Providence), Kevin Willard (Seton Hall), Steve Lavin (St. John's), Mike Rice (Rutgers), Jay Wright (Villanova), Buzz Williams (Marquette), John Thompson III (Georgetown), Oliver Purnell (DePaul) and 2013 new members Donnie Jones (Central Florida) and James Dickey (Houston).
Heath said that there was even discussion about possibly opening up to 20 games from 18 when the new teams come into the conference.
"We had some conversation, but nothing was shot down," Heath said.
Heath, Cronin and Brey all said there was a renewed sense of optimism in the room, especially with presentations from television executives from NBC and Fox. ESPN and CBS have the current Big East rights, but the league will enter a new negotiating period in the fall.
"There was excitement over the TV presentation possibilities," Cronin said. "The Big East can't negotiate now but there was interest in our product. You could see people spending valuable time on the presentations and they say we'll be even stronger with the media market changes in adding Dallas, Houston and Orlando, which only helps the big picture."
The coaches agreed that the conference tournament must include all members in 2013, regardless of that number.
Heath said he brought up to the coaches that former USF player Kentrell Gransberry never played at Madison Square Garden during his career at South Florida because all the teams weren't invited.
"It's meaningful to the players and the teams even if it's one game," Heath said. "It's a big part of being in the Big East."
The format for the 2013 Big East tournament is still being discussed. There are 15 teams in the league this season with West Virginia's departure. Connecticut is currently not eligible for the tournament since it is not allowed to play in the postseason because of an NCAA ban for poor academics.
The coaches said the plan would be a for 14-team tournament with two games on Tuesday (instead of the previous four) and the rest of the schedule going forward from Wednesday on during championship week with the remaining teams.
Brey said the number of games for an 18-team Big East is still an issue.
"Everybody wants to play everybody," Brey said. "We can't have no-plays. And we need all of the schools to come to New York. A lot of these schools do a lot of business around the Big East tournament. We've got to figure out a way to do this. We're going to figure this all out together."
March, 20, 2012
03/20/12
7:06
PM ET
A Sweet 16 appearance elevates a program to the next level.
A Final Four moves it up another notch.
The matchups usually make the difference in getting this far. Talent -- and star power -- also play big roles.
There is a certain level of pressure for all coaches and programs. For some, it's self-induced. For others, it comes from a passionate fan base. Some programs need to reach the Final Four for the season to be considered a success. Some do not.
With that being said, here is our Final Four pressure-meter (1 feels the least amount of pressure and 10 feels the most):
Baylor (5): The men's team doesn't need to make a Final Four appearance. The women will take care of that, as they are the favorites to win the national title. But the men's team has the makeup to make this run a rare one. Few teams have length like the Bears do, and it's unlikely that Perry Jones III will stick around for a third season. The reason Baylor doesn't have as much pressure to reach the Final Four, even though it has the personnel to make it to New Orleans, is the bracket it's in. Kentucky could stand in the way of Baylor's potential first men's Final Four appearance. The Wildcats are the clear favorites, so expecting the Bears to advance to the Final Four from the South wouldn't be fair.
Cincinnati (3): Cincinnati has survived suspensions and a bumpy ride in the Big East. The Bearcats thrived at the end of the season and reached the conference title game. Mick Cronin and this crew have exceeded expectations by reaching the Sweet 16. Playing one of the favorites in Ohio State takes more pressure off the Bearcats. This ride now is all about extra credit for Cronin and Co.
Florida (4): The Gators won two national titles in consecutive seasons. It will be hard for any program to duplicate that -- ever again. Keeping a team together like the '04 class for the '06 and '07 titles will be extremely difficult to match unless the NBA draft rules change again. The Gators had an easier road to the Sweet 16 thanks to a depleted Virginia team and playing Norfolk State, which exhausted itself with the stunning upset over Missouri. But the Gators don't need to get to the Final Four. If Florida does reach New Orleans with this flawed group and its suspect inside game, it would be quite a feat. The Gators are the lowest remaining seed in the West, too. Expecting them to get past Marquette and possibly top seed Michigan State would be a bit much.
Indiana (3): Tom Crean has turned the corner in Bloomington. There was legitimate reason to be concerned last season. But Crean recruited exceptionally well, getting a star in Cody Zeller, and he got his players to believe they could win big-time games. The victory over Kentucky will resonate for some time. Reaching the Sweet 16 gives Crean even more credibility and respect in the state. However, for this team to get past Kentucky would be asking too much. No one should expect a win over the Wildcats again. To advance to the Elite Eight and the Final Four would be sensational accomplishments. Even though the fan base expects greatness, Indiana has already exceeded any expectations by getting this far.
Louisville (5): The Cardinals are the "pro" team in town. And like Kentucky, the expectations include Final Four appearances. But Louisville has gone through a slew of injuries, and there was no reason to believe it could maintain a high level of play throughout the season. Still, the Cards survived to reach the Sweet 16 and face top-seeded Michigan State. The most pressure may be felt in trying to keep up with rival Kentucky. The expectation is that the Wildcats will be in the Final Four, so why not join them and create even more frenzy in a hoops-crazed state?
Kansas (9): The Jayhawks have two of the top players at their positions in Thomas Robinson and Tyshawn Taylor. Kansas expects to compete for conference and national titles, regardless of personnel, every season. And while Bill Self had to deal with rotation players not being eligible, including top newcomer Ben McLemore, the Jayhawks still won the Big 12 regular-season title for the eighth straight time. Kansas survived against Purdue, but had it not been for a guard meltdown the Jayhawks may be idle right now. Instead, they have new life in the Midwest, thanks to NC State's Sweet 16 run and North Carolina potentially being without Kendall Marshall in the Elite Eight (if the Tar Heels get past Ohio). The pressure has ratcheted up for the Jayhawks. If Marshall is out for this weekend in St. Louis, the Jayhawks are the new favorites in the Midwest.
Kentucky (10): The Wildcats are the front-runners to win the national title, not just get to the Final Four. Let's be honest, anything less than a title would be a disappointment. No team in the Sweet 16 has as much pressure to get to the Final Four as Kentucky. The Wildcats have the most talent, the national player of the year in Anthony Davis, and plenty of other pro talent on the roster (Michael Kidd-Gilchrist, Terrence Jones and Doron Lamb). Darius Miller also played in the Final Four last season. John Calipari has coached in three Final Fours. The Wildcats are playing a team that handed them their only regular-season loss. A possible matchup with Baylor is more than formidable. The Bears can match Kentucky's length and shooting, but Baylor's defense has never been its strong suit. The region still lays out well for Kentucky in SEC-rich Catlanta.
Marquette (6): The Golden Eagles play as hard, if not harder, than any other team in the field. Marquette's beat down of BYU in the second half and its ability to run past Murray State late were quite impressive. Now, the Eagles get a Florida team that it matches up well with since they can defend the 3-point shot. Marquette should be the favorite in this game and has the personnel and the toughness to beat Michigan State or Louisville. A Final Four isn't expected with this group, but now the bracket has opened up a bit with Missouri gone. A loss in the Elite Eight makes more sense, but there is some pressure for Marquette to advance with Jae Crowder and Darius Johnson-Odom leading the way. The Eagles have been to a Final Four with Dwyane Wade under Crean. A berth for Buzz Williams would raise his coaching profile.
Michigan State (8): The Spartans lost one of their key rotation players in Branden Dawson in the final regular-season game against Ohio State. But they won the Big Ten tournament title without him and earned a No. 1 seed in the NCAAs. Draymond Green has been the most valuable player so far in the NCAA tournament and has a legit shot to lead the Spartans to another Final Four. Michigan State expects Final Fours under Tom Izzo, but this team certainly didn't look the part early in the season. It has matured into a title contender. And while the bracket is filled with potential hurdles, the Spartans have the pressure of being a top seed and the expectation of a Final Four appearance.
North Carolina (8): The Tar Heels would have had a 10 in this spot if Marshall didn't fracture his wrist against Creighton and have surgery on Monday. Now, the pressure of reaching the Final Four has dropped a few spots. North Carolina was as healthy as it had been in weeks at the start of the game with the Bluejays. But the Marshall injury makes the Tar Heels extremely vulnerable. Ohio is capable of pulling off another upset. And if the Tar Heels get past Ohio, a revenge-minded NC State team or title-contending Kansas awaits. The Tar Heels were built to win a title. That's why Harrison Barnes didn't opt for the NBA. Tyler Zeller had opportunities, as well. The roster is deep enough to absorb injuries to Leslie McDonald and Dexter Strickland. Let's see if it can take its worst hit and survive without Marshall or having him only on a limited basis. The expectations for a Final Four may have dropped outside of Chapel Hill, but it hasn't inside the Dean Smith Center. Carolina should expect to be in the Final Four yet again. It's just tougher with Marshall's injury and Kansas potentially looming.
NC State (2): The Wolfpack have far exceeded expectations under Mark Gottfried. NC State was the last team revealed on Selection Sunday. It had to be one of the last teams in the field prior to the four at-large teams that played in the First Four. NC State lost a 19-point lead at Duke, and the Wolfpack couldn't close out UNC in the ACC tournament. But they grinded out wins over San Diego State and Georgetown in their first two games of the tournament. This program has had low expectations for years. The Final Four would be gravy on what has already been deemed a highly successful season. The Wolfpack draw Kansas and if they somehow get past KU (not improbable), they could face a rematch with UNC. One can only imagine the scene in Raleigh if NC State, and not UNC, made the Final Four.
Ohio (1): The Bobcats are one of the tournament's great stories. Ohio played one of the more dramatic conference tournament title games when it knocked off Akron in thrilling fashion. The Bobcats got a decent seed at 13 and were matched up against a flawed Michigan squad. Ohio was aggressive and had the more experienced lead guard in D.J. Cooper (vs. the heralded Trey Burke) against the Wolverines. The Bobcats then faced a 12-seed in South Florida that couldn't score and was playing its third game of the tournament. Now, Ohio is playing with house money. The Bobcats have zero pressure in reaching the Final Four. Sure, they are facing a North Carolina team that will likely be sans Marshall. But to expect Ohio to win two more and get to the Final Four would be unfair. Ohio has already made its mark with this Sweet 16 appearance and coach John Groce can likely write his own ticket to a higher-paying job in the Big Ten if he chooses to do so.
Ohio State (9): The Buckeyes would have been a 1-seed if they had beaten Michigan State in the Big Ten title game. Jared Sullinger is healthy again, and the personnel hasn't changed. The Buckeyes possess some of the top players at their respective positions in Aaron Craft (top on-ball defender), William Buford (elite shooter) and Deshaun Thomas (a tough matchup as a face-up forward). Ohio State drew an instate rival in Cincinnati. The Bearcats will muck up the game and challenge everything. The top part of the bracket would be just as difficult with either a lock-down defensive team in Wisconsin or an up-and-down transition squad with a pesky zone in top seed Syracuse. But the Orange don't have Fab Melo, so if you were to re-rank the East bracket, the Buckeyes would have to be the favorites. That puts more pressure on Ohio State, and with Sullinger possibly leaving for the NBA, the window to reach the Final Four is now.
Syracuse (9): The Orange were built for a Final Four run. No team had players coming off the bench like Dion Waiters, C.J. Fair and Michael Carter-Williams. Fair is starting now, but the overall depth is still impressive. Melo's ineligibility knocks the Orange down from a 10. The expectation was Final Four or bust since they started showing their dominance during the Big East season. Syracuse has tremendous versatility with Scoop Jardine, Brandon Triche and Kris Joseph all able to make key shots. The Orange weren't tested by Kansas State after surviving a scare from UNC Asheville. The expectation is that it should beat Wisconsin and play against Ohio State. Syracuse may not be projected to beat the Buckeyes in a possible Elite Eight matchup now, sans Melo, but the pressure is there to get to a Final Four with a group that won't be together next season.
Wisconsin (4): Bo Ryan has never reached the Final Four. But he has had better teams projected to go farther. This squad has improved more than any of the previous teams he's coached at Wisconsin. The Badgers lost three early-season home games, and that rattled their confidence. But it didn't take away their resolve. Wisconsin found its shooting stroke, maintained its defensive intensity and got star-level play out of a role player in Ryan Evans. Jordan Taylor is still the leader and will take -- and make -- the big shots. The Badgers were the more polished team in wins over Montana and Vanderbilt. The expectation to knock off Syracuse isn't high. But if that occurs, then a team they already beat -- Ohio State -- could be standing in their way. The Badgers' last Final Four appearance was in 2000. The fan base is hungry for another run, but it doesn't need one. Ryan would like one, but he knows this may not be his best shot. Still, it's plausible in the current bracket.
Xavier (3): The Musketeers may not have been here had it not been for an A-10 title game appearance. Xavier had to mount a season-long repair project to get to this point. And it worked. Coach Chris Mack deserves as much credit for this run as the criticism he took for the way he initially handled the post-brawl situation. He matured as a coach during the season, dealt with his own knee injury and clearly got his lead guards, notably Tu Holloway, to refocus on the task at hand. Xavier survived Notre Dame by playing smarter than the Irish. It showed more moxie than Lehigh in finishing with a strong kick. No one is expecting Xavier to make the Final Four, even those that projected the Musketeers to do so in November. But Baylor is beatable. Taking down Kentucky would be quite a feat. The pressure is low. Xavier has already exceeded the expectations of a team that once had Final Four aspirations but didn't play that way for most of the Atlantic 10 season. Now that it's two wins away, the pressure is even lower. Xavier has already done well to finish the season on a high.
December, 30, 2011
12/30/11
11:15
PM ET
Cincinnati coach Mick Cronin wouldn't commit to reinstating three suspended players unless they went through a checklist of things to get back into the good graces of him and the university.
They have one task left -- apologizing to the student body next week. Do that and Yancy Gates, Cheikh Mbodj and Octavius Ellis will be back on the roster and in the rotation for Wednesday's Big East home opener against Notre Dame.
The Bearcats play their sixth game without the three suspended players Sunday at Pitt. The three were suspended (along with Ge'Lawn Guyn for one game) for their roles in the fight against Xavier on Dec. 10 that forced officials to call the game with 9.4 seconds remaining.
Cronin had Gates, Mbodj and Ellis publicly apologize at a news conference on Dec. 12, go through anger management counseling and do community service. The coach said the first set of community service hours was conducted at a children's hospital and that UC is setting up a time for community service at a local elementary school that will be organized once school is back in session.
"They've all had counseling, and it's been good for them," said Cronin by phone late Thursday night after the Bearcats' 56-55 victory over Oklahoma. "There have been some issues that have come out, stuff that has been bothering them that they're actually going to continue to go for some of them. It has turned into a positive for them."
Cronin said Gates will probably publicly apologize to the fans at the Notre Dame game on the PA system in addition to something with the head of the student government that the whole team will be involved in, possibly earlier that day on campus.
Gates, who threw the most vicious punch of the fight -- one that connected with Xavier's Kenny Frease's face and drew blood -- has the most to repent. Cronin expects the noise to get worse for Gates when the Bearcats go on the road. Pitt fans may heckle the Bearcats, but Gates, Ellis and Mbodj won't be in attendance. The Big East doesn't allow suspended players to travel to road games, so the first road game with everyone there would be Jan. 9 at Georgetown.
"Yancy's used to being heckled," Cronin said. "He was heckled in high school and throughout his whole life. I've talked to Yancy that he's got to be ready. He's going to be heckled a lot. He can't listen to that stuff. Some people were even yelling [Thursday]."
The Bearcats are 5-0 since the fight, but the most significant win came against the surprising Sooners. Cincy has been going with a four-guard lineup in the absence of Gates and Mbodj. Sean Kilpatrick has at times gone off offensively with 20-plus in two of the five games, but point guard Cashmere Wright has been the difference. Wright won the game Thursday night with a reverse layup with eight seconds left after OU had taken the lead. Cronin said he told Wright in a late-game huddle to take over and make a play.
Cronin said UC needs the suspended players going forward to remain afloat in the Big East. The Bearcats, who were ranked No. 22 in the preseason but lost at home to Presbyterian and Marshall and were blown out by Xavier before the fight, can't afford any slippage in the Big East by losing games to lower-level teams. If the Bearcats are going to get back into the NCAA tournament for the second straight season, they're going to earn it in league play.
The suspended players have been allowed to practice, with Cronin mixing and matching units, but the suspended players haven't been to the games and that has been hard on them, according to Cronin. He said that's part of the punishment.
"We need depth," he said. "We've been playing with five guards a lot. But we don't need Yancy to play 30 minutes. No matter what happens on Sunday, we've turned this into a positive. It has brought us together as a group. We'll go on the road in the Big East and hear all kinds of things. We'll huddle together, keep our chin up and play hard."
December, 13, 2011
12/13/11
9:47
PM ET
Editor's Note: To see Andy's interview with Frank Martin on ESPN's campus,
click here
.
Frank Martin is intense.
And by the definition of that word, you could easily describe him as tough.
But the Kansas State head coach knows the difference between being responsible and irresponsible. That's why the actions during the Cincinnati-Xavier brawl Saturday afternoon struck a nerve with him, like most associated with the sport.
"If you're on the street and not representing a university, a team or other people, then toughness is a little different than when you are representing a university,'' Martin said as he visited ESPN's campus Tuesday afternoon in Bristol. "The word 'tough' is not whether or not you're willing to fight. It means being able to do your job to the best of your abilities.
"It's your job to never lose sight of who you are and what you represent,'' Martin said. "You do your job, and you don't accept fear of anybody. But you don't cross the line, either.''
Martin said the fight between the Bearcats and Musketeers reminded him of a similar melee that he witnessed in 1990 as an assistant coach at Miami Senior High when his team was in a tournament in Ocala, Fla., against D.C. Dunbar.
"It was an ugly scene,'' Martin said. "It was a tremendous teaching point for me as a 23-year-old high school coach to never lose sight of what can happen. You can't let your players lose sight of who they represent.
"Everyone wants to talk about my intensity and my desire to get our teams to play hard. That's the way it should be. But I never get technical fouls -- only three in my career. My players don't get technical fouls. We're intense with each other. But we don't cross the line. We represent our university, the game of basketball and our sport. We represent something that is supposed to be an avenue to prevent people [from] acting like that and to teach people how to handle moments better than that. It's an unfortunate situation.''
Martin was an assistant under Bob Huggins when he was the head coach at Cincinnati. So he understands the intensity of the UC-XU rivalry.
"The two schools are so close [in proximity] and compete for the same social scene, but they have completely different student bodies,'' Martin said. "It's a rivalry that's deeper than the game. But there's no place for that. We have to preach to our guys to never cross the line and that toughness on the street is a different world than toughness in education.''
Martin said he wasn't surprised by the nastiness leading up to the game, but he also said that hiding behind a computer created some of the bitterness between the two schools that led up to the game.
"It's different than looking in someone's face and articulating that,'' Martin said of the Twitter banter. "Our youth today puts stuff out there that they wouldn't say in front of people. It creates unfortunate moments.''
Martin said that the officials failed to get control of the game Saturday by not issuing technical fouls for the trash-talking that was going on between players on the court and on the bench. Both coaches at Xavier and Cincinnati agree on this point, but Atlantic 10 coordinator of officials Reggie Greenwood said Monday that the officials were right in not calling any technical fouls for talking before the fight.
"If my players talk to the other bench, then I take them out of the game and they don't play again,'' Martin said. "I don't budge. Jamar Samuels got a T at Oklahoma State and didn't play, and [former player] Bill Walker got T at Nebraska, and he didn't play again. I have no room for that. I'm not trying to throw Chris Mack or Mick Cronin under. We all have to be on our own [players].''
Martin said that he feels for both coaches because what occurred last Saturday could happen to any coach -- even one who is as intense with his team and preaches controlled toughness the way Martin does.
"I fear being in that moment,'' Martin said. "I've been there [at Miami Senior HS], and it's not comfortable. It's an embarrassing situation. I feel for Mick. It's a difficult place to be in.
"But I don't blame the kids. The kids are only a product of what adults allow them to do,'' Martin said. "Those kids were in a difficult moment and didn't act the way we'd like. We have to, as adults, put our arms around them and teach them so that the next group does the right things and show why it happened and how it should not happen again.''
October, 3, 2011
10/03/11
6:17
PM ET
At this time last year, Ben Hansbrough's name didn't appear on the Wooden Award preseason watch list.
Five months later, he edged out Connecticut's Kemba Walker for Big East Player of the Year.
Using that as a backdrop, let's remember that the list of 50 Wooden nominees is flawed, much like any of the award lists. The Wooden Award does not allow its voters to nominate any freshmen or transfers (either four-year or junior college) on their ballots.
And with college basketball as loaded with talent as any year since 2007-08, narrowing it down to 50 is not easy. So below I've attempted to come up with the names that didn't make it, either as "just missed the cut" omissions or just because they're freshmen or transfers. These guys aren't on the list (which can be found here), but might show up when it's updated during the season.
This group is by no means definitive, either. There's no telling who else might emerge nationally as the games get under way.
Let's take a look …
The omissions (in alphabetical order):
Julian Boyd, Long Island: The Blackbirds are the favorite again in the Northeast Conference and the main reason is because Boyd is back and ready to dominate the stat sheet.
D.J. Cooper, Ohio: The diminutive point guard does a little bit of everything; he averaged 15.8 ppg, 7.5 apg and 5.0 rpg for the Bobcats last season.
[+] Enlarge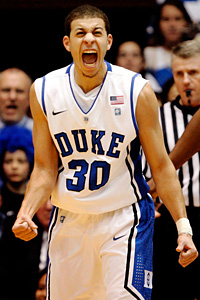 Streeter Lecka/Getty ImagesSeth Curry hasn't done enough to warrant a mention on a preseason watch list, but he might end up being a Wooden addition.
Jared Cunningham, Oregon State: Cunningham has some of the best hops in the sport and a chance to be a Pac-12 star, allowing the Beavers to finally move up in the standings this season.
Seth Curry, Duke: Curry was a standout shooter for the Blue Devils on their trip to China and could be one of the top scorers on the team.
Brandon Davies, BYU: Davies was recently reinstated to the Cougars, and the offense is expected to flow through him inside and out as BYU mounts a campaign to win the WCC in its first year in the league.
Matthew Dellavedova, Saint Mary's: SMC coach Randy Bennett envisions this as one of the best teams he's ever had, but a lot of that will have to do with whether Dellavedova can shoot like Mickey McConnell did last season.
Greg Echenique, Creighton: Echenique was a rebounding force for Venezuela this summer and should do even more for the Bluejays with a full season to work with.
TyShwan Edmondson, Austin Peay: The Governors should be the favorite in the Ohio Valley with a legit scorer like Edmondson, who has a strong man, Will Triggs, to take pressure off him.
Kyle Fogg, Arizona: Fogg is next in line to assume a leadership position for the Wildcats, who are in a position to compete for Pac-12 titles for years to come.
Kevin Foster, Santa Clara: As a sophomore, Foster sort of came out of nowhere to average 20.2 ppg and become one of the nation's top 3-point shooters.
Chris Gaston, Fordham: The Rams aren't any good, but the nation's leading returning rebounder (11.3 rpg) at least deserves a shout-out in this space.
Yancy Gates, Cincinnati: UC coach Mick Cronin said he'd be surprised if Gates wasn't one of the 10 names on the Big East preseason first team.
Malcolm Grant, Miami (Fla.): The Hurricanes have to play most of the season without big man Reggie Johnson, so Grant will have more opportunities to shine.
Rob Jones, Saint Mary's: Jones could be a double-double regular for the Gaels, and for Saint Mary's to win the WCC, Jones will have to be a star.
Doron Lamb, Kentucky: John Calipari says Lamb will be the Wildcats' best player. Just Coach Cal mind games, or the truth?
Meyers Leonard, Illinois: Leonard didn't contribute a whole lot as a freshman, but he was a hidden gem on the U.S. U-19 team in Latvia this summer. The Illini are expecting big things out of him.
C.J. McCollum, Lehigh: McCollum is the nation's leading returning scorer (21.8 ppg) and is in the top five in steals (2.5 spg). Oh, and he did that as a freshman. What more do you need to know?
Cameron Moore, UAB: The Blazers have been consistently good under Mike Davis and have had unheralded C-USA stars. Moore is the latest.
Toure' Murry, Wichita State: If the Shockers win the Missouri Valley over Creighton, a lot of the credit will end up going to the veteran Murry.
[+] Enlarge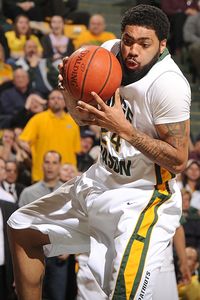 Rafael Suanes/US PresswireRyan Pearson looks to lead Mason to another run to the NCAAs.
Brandon Paul, Illinois: Illini coach Bruce Weber was a bit surprised Paul didn't crack the top 50 on the Wooden list, given his overall importance to this team.
Ryan Pearson, George Mason: The Patriots are a trendy pick for the Top 25 and a lot of that has to do with the versatility of Pearson.
Damier Pitts, Marshall: The Thundering Herd are a real sleeper to gain an NCAA tourney berth out of Conference USA in large part because of Pitts.
Herb Pope, Seton Hall: Pope has come back from multiple life-threatening situations and has a real shot as a senior to put it all together and finally shine.
Terrence Ross, Washington: The Huskies can't be dismissed as a major player for the Pac-12 title, and if they win it, Ross will be a significant reason why.
Robert Sacre, Gonzaga: Sacre has matured into a solid post player, and that progress shows no signs of stopping as the Zags once again compete for the West Coast title.
Mike Scott, Virginia: If the sleeper Cavs mount a run to the NCAA tournament, the oft-injured Scott will be the reason why.
Renardo Sidney, Mississippi State: If Sidney is in shape and plays up to his potential, he has SEC Player of the Year potential and could be the difference between the Bulldogs making the NCAAs or NIT.
Andrew Smith, Butler: The Bulldogs will have fewer stars this season, but Smith has a chance to outshine Khyle Marshall and newcomer Roosevelt Jones with his scoring prowess in the post.
Chace Stanback, UNLV: Stanback's suspension to start the season is only one game, so that won't diminish his ability to lead the Rebels in their hunt for a Mountain West title.
Raymond Taylor, Florida Atlantic: FAU quietly won the Sun Belt East Division last season and Mike Jarvis' diminutive point guard was the catalyst behind the regular-season championship.
Hollis Thompson, Georgetown: If the Hoyas are to make the NCAA tournament again and be a pest in the upper half of the Big East, then Thompson needs a breakout season.
Kyle Weems, Missouri State: Doug McDermott is the one everyone is talking about in the Valley, but let's not forget that Weems is the reigning MVC Player of the Year. Too bad for the Bears he's their only returning starter.
Kendall Williams, New Mexico: The sophomore guard was the leading scorer in four postseason NIT games for the Lobos and should only get better with the addition of Australian Hugh Greenwood.
The transfers
Dewayne Dedmon, USC: Trojans coach Kevin O'Neill firmly believes this JC transfer is an NBA talent who could dominate the post and average a double-double for SC.
Arnett Moultrie, Mississippi State: The former UTEP big man is ready to have a bust-out season for a team that has serious bounce-back potential after a disappointing 2010-11 campaign.
Mike Rosario, Florida: The former Rutgers scoring guard finally has plenty of support around him and will put up numbers for a winner.
Rakim Sanders, Fairfield: The Boston College transfer should flourish after dropping down a level, and he should get coach Sydney Johnson another trip to the NCAA tourney. Johnson is beginning his first year at Fairfield after leading Princeton to the 2011 tourney.
Royce White, Iowa State: White is finally ready to be a star on the college scene after multiple transgressions at Minnesota.
Brandon Wood, Michigan State: The Spartans picked up a rare senior transfer (taking advantage of the graduate transfer rule) from Valparaiso who could be one of the best shooters in the Big Ten.
Tony Woods, Oregon: The embattled Woods arrived from Wake Forest after legal issues and has a chance to really shine as a double-double player for the first time in his career.
The freshmen
Bradley Beal, Florida: Beal has a chance to be a productive player in a frontcourt that has a vacuum after multiple seniors departed.
Gary Bell Jr., Gonzaga: Coach Mark Few has been anticipating Bell's arrival for over a year now. He's expected to step in and deliver right away.
Wayne Blackshear, Louisville: The Cardinals fancy themselves a Big East title contender, and that's partly because they consider Blackshear a star in the making.
Jabari Brown, Oregon: Brown was the star of the Ducks' trip to Italy with his scoring prowess, and expect that to continue in the Pac-12.
Jahii Carson, Arizona State: There is some question right now as to Carson's eligibility, but if he's good to go, the Sun Devils might become relevant in the Pac-12 again.
[+] Enlarge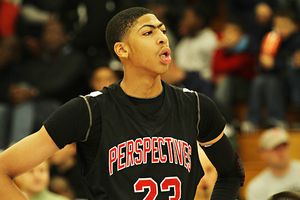 Brendan NolanThere seems to be little doubt that freshman Anthony Davis will have a major impact for UK.
Erik Copes, George Mason: Copes was bound for George Washington before Karl Hobbs was fired; now he'll be a headline performer for the Patriots and first-year coach Paul Hewitt.
Anthony Davis, Kentucky: Davis has a chance to be the SEC Player of the Year and the No. 1 pick in the NBA draft, so expect him to be on the midseason list when freshmen are allowed.
Andre Drummond, Connecticut: He will be an immediate star and help lift the Huskies into the national title chase again. He's more than likely a future top-five pick in the NBA.
Myck Kabongo, Texas: Coach Rick Barnes has had quite a bit of success with big-time freshmen guards, and Kabongo is next in line.
Michael Kidd-Gilchrist, Kentucky: Gilchrist will be another star on what will be a headline team throughout the season.
Johnny O'Bryant, LSU: Coach Trent Johnson needs the Tigers to start trending upward again, and he has a shot with the arrival of the big man from Mississippi.
LeBryan Nash, Oklahoma State: OSU is a bit of a mystery team in the Big 12, but the All-American from Dallas could push the Cowboys into contention.
Austin Rivers, Duke: Rivers will have the ball in his hands quite a bit and appears to be the next Duke star in a lengthy list of recognizable names.
Josiah Turner, Arizona: The Wildcats will win the Pac-12 regular-season title if Turner is as good as advertised.
Cody Zeller, Indiana: If coach Tom Crean is going to turn the Hoosiers into a relevant team this season, it will be because of Zeller and his impact in the Big Ten.
July, 28, 2011
07/28/11
4:19
PM ET
LAKE BUENA VISTA, Fla. -- Quick hitters after talking to several coaches here at the AAU nationals:
• The U.S. World University Games team -- led by Purdue coach Matt Painter (U.S. team head coach) along with Butler coach Brad Stevens and Tennessee coach Cuonzo Martin (U.S. assistants) -- continues to lose key players. Xavier's Tu Holloway turned down the invite to stay and play with his XU teammates. Wisconsin's Jordan Taylor is having minor ankle surgery. And now Painter said that UConn forward Alex Oriakhi is also out in order to rest an injury. Stevens said losing Oriakhi will be a big blow since the team that heads to China next month for the competition needs a rebounder like him in the tournament. Painter said Detroit's Ray McCallum Jr. and UConn's Shabazz Napier were added to the tryout list. Pitt's Ashton Gibbs and Syracuse's Scoop Jardine are still on the roster and are certainly favored to make the squad.
• There are still 22 players trying to make the U.S. squad and they'll compete and train in Colorado Springs from Aug. 4-7. The event runs Aug. 13-22 in Shenzhen, China. A number of players could use this international stage as a springboard for their college seasons; these players include Alabama's JaMychal Green, Texas A&M's Khris Middleton, Kentucky's Darius Miller, Northwestern's John Shurna, Minnesota's Trevor Mbakwe, Vanderbilt's John Jenkins, Michigan State's Draymond Green, Missouri's Kim English and Marcus Denmon and Notre Dame's Tim Abromaitis.
But perhaps more than any other player, Cincinnati's Yancy Gates needs to make this team and show he can be a force in order for the Bearcats to continue their rise in the Big East. Last season, he was suspended for a game due to team-related issues. Cincinnati coach Mick Cronin said Gates can come out of this looking like a team player and a stronger player who can change his image with a positive performance in China.
• Painter said fifth-year senior Robbie Hummel is tired of answering questions about his right knee (ACL surgery). And so are the Boilermakers. He said Hummel should be good to go once the season starts. Meanwhile, the Boilermakers are troubled by the foot surgery for John Hart that will keep him out for an extended period. Hart has had trouble with his right foot for quite some time.
• Villanova coach Jay Wright said JayVaughn Pinkston has been cleared by the school to play for the Wildcats this season. Pinkston was not allowed to play last season due to an assault charge. He was expected to have a major impact on last season's team prior to the incident. The Wildcats are prepping for a trip to Amsterdam, where they will play a few national teams. Wright said the Wildcats will be much different than any squad he's coached in recent years, with the team centered more around big men rather than being guard-oriented.
• Michigan coach John Beilein said the addition of freshmen guards Trey Burke and Carlton Brundidge should allow Stu Douglass to return to his natural off-guard position. Losing Darius Morris to the NBA draft was a huge blow to the Wolverines, but Tim Hardaway Jr. showed with the U-19 team in Latvia that he can create quite well with the ball in his hands. If the freshmen can be facilitators and Douglass can play off them, the Wolverines may not take a step back. Michigan is in the Maui Invitational in a loaded field, has to travel to upstart Virginia in the ACC-Big Ten Challenge, and gets a sleeper Big 12 team at home in Iowa State. The Wolverines are likely going to add a nonconference game at Arkansas that will take place during the Big Ten season.
• While on a recruiting trip in February, North Carolina coach Roy Williams took a side trip to an aircraft carrier in San Diego to see what it would be like in advance of the Carrier Classic on Nov. 11 against Michigan State. The USS Carl Vinson will be the host of the game, but it wasn't the ship that Williams toured. Williams wanted to see how this would work with a game on top of the ship deck. He couldn't get over the narrow passageways through the ship and wondered how his taller players would maneuver through the ship to get to the deck. Well, apparently there will be a lift that will help that occur so that shouldn't be a problem.
• Williams isn't ruling out Leslie McDonald coming back this season from an ACL injury. Williams said McDonald will have surgery on Aug. 3 and made it clear there's no reason to make any declarative statements at this juncture about a return.
• There was no consensus among the coaches in Orlando about whether to add a stipend, how it would be handled and how it could be divided up for all student-athletes. UConn's Jim Calhoun and Louisville's Rick Pitino said they would like to see $75 to $100 a week for the athletes -- roughly $400 a month.
• Not one coach endorsed the NCAA's new draft early-entry withdrawal date of April 10, 2012, after which no player will be allowed to enter the NBA draft. Makes you wonder why this was passed. Every coach who discussed it said it would lead to more poor decisions of players leaving early.
• Ole Miss coach Andy Kennedy tossed out this prediction about Vanderbilt: The Commodores are a Final Four contender.
• Old Dominion coach Blaine Taylor has gone to the Fred Hill makeover school. Hill, the former Rutgers head coach and current Northwestern assistant, was bald when he was head coach of the Scarlet Knights. Now he's gone with long hair in the back and new glasses. As for Taylor, he got rid of his famed mustache and dark hair. He's gone with something of an auburn or almost light red look. He was standing to the side of our TV set, and I wasn't the only one who had no idea who he was until you could read ODU on his golf shirt.
• Stanford is prepping for a trip to Spain in early September. The Cardinal and coach Johnny Dawkins need to get away to figure out who will stand out for them now that Jeremy Green is gone.
• New Fairfield coach Sydney Johnson squeezed in a team trip to Italy next month, which will be critical for him to get to know his players more and see how Boston College transfer Rakim Sanders meshes with a team that won the MAAC regular-season title last season and is back almost in full.
• The travel some of these coaches put on themselves is a bit ridiculous. Dawkins was in Orlando on Monday, then took off for Phoenix and then Los Angeles before he headed back to Orlando by Thursday. Temple coach Fran Dunphy was in Orlando on Monday and was off to Phoenix before a return to Orlando by the end of the week.
• New Maryland coach Mark Turgeon said he has reviewed his team enough to know that scoring up front will be a challenge. He said he'll likely go with four guards on the court on a consistent basis.
• Northwestern's Bill Carmody clearly wanted to be noticed in showing his school spirit. He had a rather loud pair of purple sweat pants that I'm not sure you could or would want to buy at the campus bookstore. Michigan State's Tom Izzo went with Spartan green, which Carmody pointed out, but the green was certainly more muted than the purple.