Category archive:

Miami (FL) Hurricanes
April, 4, 2013
04/04/13
6:50
PM ET
If the allegations in a letter sent by the University of Miami to drop the case against the school are true, the NCAA needs to officially exonerate former Hurricanes and current Missouri men's basketball coach Frank Haith so he can move forward from this mess.
ESPN obtained a copy of the document on Wednesday, and the manner in which NCAA enforcement allegedly lied and tried to turn one assistant against Haith to get him to say something incriminating was shocking.
Haith was not charged with unethical conduct in the notice of allegations released in February, but he was cited for lacking an atmosphere of compliance. He has been tainted by this investigation and a cloud hangs over him and his current job.
Item six in the lengthy report to the NCAA is headlined: "The Tactics Employed During the Questioning of Frank Haith and Jake Morton were Impermissible and Unethical.''
The report states that two investigators, including the fired Abby Grantstein, "exhibited the enforcement staff's fixation on obtaining evidence that substantiates the most scandalous allegations involving the most high-profile individuals at the expense of behaving in an ethical manner and in accord with the NCAA Bylaws in their questioning of former Miami Head Men's Basketball Coach Frank Haith and former Miami Assistant Men's Basketball Coach Jake Morton.''
The report continues to allege that the two investigators provided Haith and his former assistant Morton with "false information regarding what other interview subjects had reported in attempt to elicit confessions of NCAA violations.'' The report states that this investigative tactic is against "the NCAA's bedrock principles of honesty, integrity and cooperation.''
And apparently there's more.
Investigator Brynna Barnhart allegedly tried to trick Morton into turning on Haith by twisting his words against him in this piece of the report. The document said that Morton had denied that he told Haith he intended to use a June 10, 2010 check that Haith gave to him to repay Miami booster Nevin Shapiro for a personal loan.
Instead, the enforcement staff told Morton that Haith said he was giving Morton the money to pay Shapiro. Morton told the enforcement staff that he didn't think Haith had any knowledge of Morton's personal deal with Shapiro until Yahoo! reported the allegations in an August 2011 story. The report states that even though Morton had denied that Haith knew of the "transaction," Barnhart committed an unethical move by lying to Morton.
The report states that Barnhart said this to Morton in a Sept. 19, 2012 interview: "I'll be honest, [Haith] put a lot of the relationship between the men's basketball program and Nevin on you. And that, I'm just going to put it out there for you to respond, specifically that you were the first person to know Nevin, that you're the one … you were essentially the one that kind of brought Nevin into the program, that he didn't really know Nevin as well as you did. And so, I just wanted to give you an opportunity to respond to that."
The report continues: "Based upon an analysis of Haith's interviews, it is clear that this statement was false. In his September 5, 2012, interview, Haith made repeated statements that are the complete opposite of what Barnhart reported to Morton. Haith reported that Shapiro was introduced to the men's basketball program through the University's development office, not Morton. Haith also reported that he had no knowledge of how Morton's relationship with Shapiro developed and that he believed that he was the one who introduced Morton to Shapiro.
At no time during his interviews with the enforcement staff did Haith ever report that Morton was the "first person to know Nevin" or that Morton "brought Nevin into the program" as Barnhart relayed to Morton. Haith acknowledged that Morton had a relationship with Shapiro, but made no other assertions. Barnhart's false statements to Morton were clearly an attempt to make Morton believe that Haith had "thrown him under the bus" in order to trigger Morton to provide the enforcement staff with condemning information on Haith. This investigative tactic is clearly contrary to the NCAA's principles, procedures, and expectations, and is further evidence of the enforcement staff's bad faith and unethical behavior in the Investigation."
The unethical behavior of Granstein and Barnhart continued apparently, as detailed in this Sept. 5, 2012 interview. Here is another excerpt: "In Haith's September 5, 2012 interview, Grantstein -- who, as explained above, was fired from the enforcement staff for her attitude of attempting "to get" high profile figures in collegiate athletics -- misrepresented to Haith that Morton reported to the enforcement staff that he had delivered $10,000 in cash to Shapiro's mother's house on June 10, 2010.
In truth, Morton reported that he delivered $5,000 to Shapiro's mother's house to repay a previous loan he had received from Shapiro, not $10,000. Morton detailed the delivery of that $5,000 to Shapiro's mother's house in his interviews on October 13, 2011 and September 19, 2012.
"Grantstein also told Haith that Mario Sanchez, Shapiro's former bodyguard, reported that Morton delivered $10,000 to Shapiro's mother's house. To the University's knowledge, Sanchez was never interviewed. Grantstein's intent to mislead Haith is evident in the fact that after she provided false information to Haith regarding Morton, Haith specifically asked her if Morton had indeed reported that he delivered $10,000 to Shapiro's mother's house, and Grantstein responded affirmatively, thus stating false information on the record on two separate occasions."
The final conclusion on the Haith matter was this: "This willful deceit not only sheds light on the relevant enforcement staff's lack of investigative ethics in this case and demonstrates the very attitude for which Grantstein was ultimately terminated, but has also irreparably tainted the Investigation."
Haith's former school, Miami, is clearly supporting him by putting this in a letter to drop this case. Haith has had unequivocal support from Missouri and its athletic director Mike Alden. He's been beaten down many times over the past year and has used thousands of dollars of his own money in his defense.
He had a phenomenal regular season in Year 1, only to finish with a disappointing round-of-64 loss to Norfolk State. This past season, Missouri was tough at home but struggled on the road. The Tigers, a team mashed together with transfers and a few returnees, ultimately lost to Colorado State in the round of 64.
Haith deserves a chance to coach Missouri free from the distractions of this NCAA investigation. If all that is written in this report is true, the NCAA must clear Haith based on the unethical behavior used against him. If that occurs, he can finally coach with a clear head and can be judged going forward on his performance and his program's development in the SEC.
March, 19, 2013
03/19/13
3:26
PM ET
Editor's note: Andy Katz spoke with 66 of the 68 coaches in the NCAA tournament on "Katz Korner." This is his Q&A with Miami coach Jim Larranaga, which will appear in ESPN the Magazine.
How did your life change after taking George Mason to the Final Four [in 2006]?
I accomplished one of my goals by being invited to work for the Washington Speakers Bureau as a corporate speaker, and I absolutely love that. Number two, I got invited to work the Michael Jordan Fantasy Camp, which opened up the opportunity to come here to Miami because of the friends I made there. Number three, I had a chance to really advance my philosophy at the highest level by coming here, so to test what we had done at the mid-major level for 25 years and now to see if it works at the highest level in college basketball.
What was the most memorable moment of the 2006 run to the Final Four?
Most people would think a basketball memory, but to me it was the first day I got to see my grandson James, when my son, Jay, and his family flew from Naples, Italy, to Indianapolis the day we played Florida and he arrived at the hotel.
I had never gotten to see my grandson because he was born on Feb. 9 during the middle of the season, and when he arrived there it brought tears to my eyes. He is named after me. He's actually James III. I'm James Sr. and my son, Jay, is James Jr., and my grandson is James III. That was probably the greatest memory I have of the run.
What did you think were realistic expectations at Miami?
I think we could win the national championship.
What makes this team ready to handle the grind of the postseason?
The very first thing is, and I said this before the season, if we could stay healthy, we could have the best season in Miami history because we had senior leadership and a talented group of underclassmen.
What would you rather have: an older, experienced team or one with exceptional young talent?
I'd like both. One of the things I look at, and this is a very simple thing for me and because I'm a teacher, when guys have been with me for a while, they really improve and learn what we want from them, and I learn what they're good at. I think all the players will tell you I try to put them in position where they do good. If they do something well, we will try to figure out a way to get it into the offense.
How much younger do you feel coaching this team?
I can tell you this: Physically I'm better now than I was 10 years ago because I had both my hips replaced, and before that I lived in a lot of pain. So, I feel 10 years younger.
What's the biggest difference between coaching in the ACC in the 1980s as an assistant [with Virginia] and now as a head coach in the 2010s?
Two things: Moving over a seat and being the one responsible making the decisions as compared to being the assistant making suggestions. And number two, the level of the player that I have inherited has given me an opportunity to really experience the success we're enjoying this year.
Back then we didn't have Ralph Sampson until a few months after I took the job. The success of that run at Virginia was based on [former UVa head coach] Terry Holland and his staff signing the best player in the country. This year we wouldn't be where we are without Shane Larkin, so we had to recruit that, too. But a lot of the pieces were already here.
What do you want to be the most lasting image from the 2012-13 Miami Hurricanes?
Cutting down the nets.
March, 6, 2013
03/06/13
9:37
PM ET
A few quick hitters for this midweek:
• USC interim coach Bob Cantu met with AD Pat Haden last week and is getting, at the very least, the respect of being treated as a legitimate head-coaching candidate. The Trojans are 7-4 since he took over for the fired Kevin O'Neill. USC finishes the regular season at Washington and Washington State this weekend. And with more offensive fluidity, the Trojans are a potential spoiler in the Pac-12 tournament next week in Las Vegas.
The odds that Cantu will get the job are not good. He is just plowing ahead with this team and isn't politicking for the job. Haden interviewed UTEP head coach Tim Floyd -- Cantu's former boss -- as well as Syracuse assistant Mike Hopkins. I'll be shocked if other top candidates don't emerge in what should be one of the best jobs in the Pac-12.
If Cantu can't get the USC job and doesn't stay on with the Trojans, he deserves a shot at another California school, if there is an opening.
• Miami coach Jim Larranaga felt very good about his team's effort last Saturday in a loss at Duke. And he certainly won't complain about the Hurricanes' 7-2 road record in the ACC.
"We played eight really good games and one poor game at Wake Forest,'' Larranaga said. "Our effort at Duke was good enough to win. But Ryan Kelly, well, there was no way we could have planned for that. We knew he was going to play, but we thought he would get 12-14 points, and we could survive that. But 36 points on 14 shots?''
Miami finishes with Georgia Tech on Wednesday and Clemson at home on Saturday, which will likely allow the Canes to win the ACC regular season outright.
"We scored 76 points and we missed two 3s that could have tied it [against Duke],'' Larranaga said. "I was not satisfied with our defense and some of that is my own responsibility.''
Reggie Johnson didn't score in the game, and Larranaga said that he may have been overhyped.
"He can play a lot better than he did,'' said Larranaga. "He didn't have a good game, and Ryan Kelly did.''
Larranaga thinks Shane Larkin should be named the ACC player of the year (and I agree) once Miami wins the ACC regular-season title.
"You should vote for the player from the team that wins the outright championship,'' said Larranaga. "We should have the player of the year for the first time in school history. We beat the No. 1 team for the first time in school history and set attendance records. But all the things we've done are a prelim to the NCAA tournament because all everybody remembers is March Madness.''
Miami should also have all-conference players in Kenny Kadji and Durand Scott.
• I've never understood why teams do senior day/night festivities after the game. Indiana had to wait until it was midnight Tuesday after losing to Ohio State to honor its seniors. Why not take care of it before the game when the house is full and the attention is on the game/players and not on getting home to beat the traffic and weather?
• St. John's Steve Lavin and Notre Dame's Mike Brey both confirmed Wednesday there will be no further suspension for Cameron Biedscheid and Sir'Dominic Pointer beyond the one-game that they must sit per NCAA rules for being ejected for fighting. Losing Pointer is more of a hit for the Red Storm, which host Marquette on Saturday. The Irish play at Louisville in a game that would be a reach for them to win even with Biedscheid.
• Boise State's four-point loss at UNLV should be a precursor to what the Broncos can do next week in Las Vegas on the same floor. Playing late in the season at the site of the conference tournament should help them in the MWC tournament.
• John Thompson III (Georgetown), Buzz Williams (Marquette) and Kevin Ollie (Connecticut) are all Big East coach-of-the-year candidates, but Providence's Ed Cooley is making a late push. The Friars play at UConn on Saturday and are looking for win No. 10 in the Big East.
• Memphis is once again undefeated in C-USA after a two-point win at UTEP on Tuesday. It was yet another road win for the Tigers, whose 15-0 league record should be applauded, not scorned, due to the perceived lower-level of competition.
• Ole Miss still has life in the NCAA tournament chase after beating Alabama by four at home Tuesday. Now the onus is on the Rebels to win at LSU on Saturday and give the committee pause when it meets next week in Indianapolis.
• Ohio State's Thad Matta has had to do one of his best coaching jobs. The Buckeyes' win at Indiana should go down as one of the most impressive in conference play this season. Everything pointed to Indiana cruising to the Big Ten regular-season title by closing out the home schedule in the final week. The Hoosiers are still the top seed and cut down the nets late Tuesday night. But Ohio State was in control in the second half and cannot be dismissed at the Big Ten tournament in Chicago next week.
January, 24, 2013
01/24/13
9:21
PM ET
If an independent investigation ordered by NCAA president Mark Emmert finds that the NCAA enforcement staff was complicit in authorizing the attorney of former Miami booster Nevin Shapiro to conduct an interview on its behalf, then the integrity of the NCAA's investigation has been compromised.
As a result, the NCAA will have opened itself up to a serious ethical violation in the manner in which it conducted this case. The hold on the notice of allegations for Miami won't directly affect the Miami football program yet, but it does push off any potential charge against former basketball coach Frank Haith, now at Missouri, for failing to create an atmosphere of compliance.
The revelation by Emmert on Wednesday has created doubt in the NCAA's ability to fully investigate the case. It could mean the NCAA's punishments may have to stop with the self-imposed sanctions Miami has already placed on its football program.
I spoke with an attorney Wednesday night who is familiar with these cases who said that the behavior of the enforcement staff was reprehensible and damaged the fairness of the process.
Paying the attorney of the person who is at the center of the case runs counter to the NCAA bylaw that deals with enforcement, which states there should be a fair procedure and that there has to be an equitable resolution to the investigation.
The attorney said that Shapiro's lawyer, Maria Perez, who denies any wrongdoing, is supposed to be a zealous advocate for her client's interests, not the NCAA's. The attorney said that in hiring any member of Shapiro's representation, there would be an inherent bias in the case.
The NCAA was supposed to notify those offending parties last week as to what they would be charged with, but now that the notice is on hold, it potentially jeopardizes the entire case.
The door is wide open as to what could occur, the attorney said. It's not merely a technical slip by the enforcement staff, the attorney said, but a fundamental flaw in the investigation. The action by the enforcement staffer, regardless of whether the person or persons are still employed, has poisoned the entire investigation.
The attorney, who has had experience handling coaches, said that whatever Haith may have been charged with -- unethical conduct or a failure to promote compliance -- will be hard to support under this scrutiny.
If there were a specific fact that was proved -- a receipt of a plane ticket or check granted, for example -- that would still hold. But any subjective penalties that deal with ethical conduct, when the NCAA didn't act in an ethical manner, will be easily challenged by Haith's representatives and any other coaches charged in a similar fashion.
The attorney said the subjective charges could be thrown out.
"The school, the university and the people who have been investigated have a very strong and substantial case to say this is wrong," the attorney said. "This whole thing should just go away."
Haith has a team to coach, and this investigation has nothing to do with Missouri's players or its athletic department. At this point, even if the NCAA is going to still charge Haith with anything, it might be best to wait another six weeks.
If it takes two weeks to finish the internal review, then the calendar will be into February and the Tigers will be on their stretch run toward the end of the regular season and heading into the postseason. Why would the NCAA choose to disrupt a season when it has already made a mockery of its own case?
Unless the NCAA is going to wipe away the case, finishing it up in March is probably more prudent.
The NCAA has a process for appeals, but it will also likely face a legal challenge for any subjective charges that arise as a result of this case, regardless of whoever is to blame for the unethical behavior by the enforcement staff.
November, 28, 2012
11/28/12
7:10
PM ET
As part of the NCAA's six-game suspension that started in March, Durand Scott was forced to sit out Miami's first three games of this season.
Among those games: a stunning 63-51 loss at Florida Gulf Coast.
Need any more evidence as to how valuable Scott is to the Hurricanes?
"One of the things that he brings is that he's a leader," UM coach Jim Larranaga said. "And he brings a lot of energy, high energy. He's a tough competitor that plays hard. He will talk to his teammates and get them fired up. Without that personality, we have a lot of laid-back guys. We don't have those take-charge kind of people. Having him back dramatically helps our level of energy and helps our defense and rebounding."
Scott, who scored 15 points in his only appearance this season (a 15-point win over Detroit on Saturday), must show up big in tonight's home game against No. 13 Michigan State in the ACC/Big Ten Challenge, especially with Michigan State minus freshman guard Gary Harris (shoulder injury).
Miami's woes in the loss to Florida Gulf Coast weren't all due to Scott's absence. Trey McKinney Jones didn't play well, and shooting 8-for-26 from beyond the arc didn't exactly help the Canes' cause.
The Hurricanes are in the middle of a tough nonconference stretch. They play at UMass on Saturday and can't take Charlotte for granted either, as the unbeaten 49ers are coming off a title at the Great Alaska Shootout. Playing at Central Florida won't be a walk, and then going to the Diamond Head Classic and opening with host Hawaii -- San Diego State, Arizona and Ole Miss are all possibilities there as well -- means the Canes have the toughest opening draw.
"We're 3-1, and we're a much better basketball team with Durand Scott back," Larranaga said. "But this is a critical time in our schedule."
The Canes were a trendy pick to make the NCAA tournament out of the ACC. They still can with a muddled middle behind Duke and one would assume NC State and North Carolina if both Triangle schools can right themselves. Maryland seems to have moved ahead for now after a road win Tuesday at Northwestern. Florida State slid back with a home loss to Minnesota, a week after winning the CVC in Brooklyn with wins over BYU and Saint Joseph's.
But for Miami to knock off Michigan State, it'll need Scott to play his A-game and Reggie Johnson to be at full speed, knocking Derrick Nix out of the low block. Johnson fell in the Florida Gulf Coast game and didn't start against Jacksonville. He'll likely be back in the starting lineup against the Spartans.
Miami's ACC and national perception will be defined in the next few weeks, possibly as early as Wednesday. Larranaga wasn't pleased he inherited a four-game series with Florida Gulf Coast, including going on the road, but Miami needed to handle that adversity and did not. Tougher venues are to follow. Larranaga cautioned against putting too much stock in one November loss, citing that Florida State lost to Princeton and Harvard last season and went on to win the ACC tournament.
Miami is fully capable of such a run. But if Larranaga is to get the Canes into the NCAA tournament, this may be his best shot. Pitt and Syracuse are coming next season, and possibly Notre Dame as well. This doesn't mean Miami is off the board in 2014, but 2013 is ripe to grab a spot with such a middling conference.
"The year we went to the Final Four at George Mason, we lost to Creighton by 22 at home and it woke us up," Larranaga said. "We can certainly win Wednesday. We can win in Hawaii. We can certainly have a good season."
One loss to Florida Gulf Coast can be long forgotten deep into the ACC season. But it would be erased almost all together if Miami can make its mark against Michigan State tonight.
October, 4, 2012
10/04/12
6:19
PM ET
If anyone was wondering whether 15 schools could agree and get along in the new ACC, all they had to do was check the reaction to the new primary partners released Wednesday.
There was an unusual consensus. Every school was pleased.
The ACC had to adjust its scheduling format with the addition of Notre Dame, which could join anywhere from 2013 to 2015. The conference, committed to an 18-game schedule, had to lock in to two annual home-and-home series.
For a few schools, such as Virginia, there was nothing to ponder. The Cavaliers have two natural rivals in Virginia Tech and Maryland. Done.
"It makes sense geographically," UVa coach Tony Bennett said. "They've been our natural rivalries for years."
Boston College landed two tough opponents, but the Eagles couldn't have been happier to get two schools that will help fill the usually staid Conte Forum. BC will play Notre Dame and Syracuse twice every season.
"It's great for our alumni and fans," Boston College coach Steve Donahue said. "I'm sure excited about it."
Understandbly, no school got both Duke and North Carolina. That would be too cruel, and it would be too hard to pull off with two other schools in the state in Wake Forest and NC State. The ACC had to balance the four schools, and it did.
Duke gets UNC and Wake Forest. NC State got UNC and Wake. Wake Forest got Duke and NC State. And of course that means Carolina got Duke and NC State, which based on the current trajectory of the four schools, is the toughest slate among the schools in North Carolina.
"I loved it," NC State coach Mark Gottfried said. "They got it right."
Wake Forest athletic director Ron Wellman, who is the 2014 chair of the men's basketball selection committee and understands the importance of getting quality teams on the schedule, said "playing two in-state rivals is the best scenario for us."
ACC associate commissioner Karl Hicks, who oversees basketball and scheduling in particular, said the majority of the matchups simply made sense.
The most intriguing issue was what to do with Notre Dame's second rivalry after Boston College. The Irish and Georgia Tech were paired up by process of elimination. Hicks said the schools have a rivalry in football, but not in basketball.
"Notre Dame has a lot of alumni in urban areas," Hicks said. "Maryland was a better fit with the partners they had [Pitt and Virginia]. Washington, D.C., would have been a good place [for Notre Dame], but Maryland's partners fit. Georgia Tech was the next one that made the most sense."
ND coach Mike Brey said it worked for him since he wanted to create new rivalries and, "I love Atlanta."
Tech coach Brian Gregory knew the Yellow Jackets would get Clemson as one rival and was overjoyed that the Irish were the other.
"I think it's great for us," Gregory said. "These are two great academic schools with great traditions. I think it will turn into a great rivalry."
Maryland coach Mark Turgeon said Pitt and Virginia are strong defensive teams which should provide four gritty games for the Terps every season. Pitt coach Jamie Dixon had no issue with Maryland and Syracuse as his school's natural rivals, saying that he expected as much based on geography.
The rest of the 14 games on the schedule will include two more home-and-home opponents (which will rotate every year) and five home and five road games that make up the other 10.
The other set partners are:
Clemson: Florida State and Georgia Tech
Florida State: Clemson and Miami
Miami: Florida State and Virginia Tech
Syracuse: Boston College and Pitt
Virginia Tech: Miami and Virginia
Hicks said the Miami-Virginia Tech series marries two former Big East rivals. Syracuse's two partners are also former Big East foes. Clemson and Florida State got natural regional rivals.
"I'm not bent out of shape one way or another," said Florida State's Leonard Hamilton, who added he wasn't against going to 20 league games. "I like the challenge night in and night out of 18 hard-nosed games."
What the two-team partner lists and the reaction proves is that a 16th team in men's basketball doesn't seem necessary. ACC commissioner John Swofford said the ACC isn't going to go to 16, and frankly, there's really no need.
February, 7, 2012
02/07/12
7:38
PM ET
The selection committee adheres to its body of work mantra for a reason. Getting an NCAA bid isn't about one game; it's earned over the course of the regular season and conference tournament.
But one game can change a season -- and certainly the perception of a team.
It did for Notre Dame when the Irish beat top-ranked and previously undefeated Syracuse on Jan. 21. It has for Miami, too, after the Hurricanes knocked off Duke at Cameron Indoor Stadium on Super Bowl Sunday.
The two teams, which appeared to have no shot on New Year's Day because of injuries (Notre Dame's Tim Abromaitis played in just two games and is out for the season, and Miami's Reggie Johnson returned to the lineup Dec. 17 after missing four nonconference losses with a knee injury), are now suddenly involved in the NCAA conversation.
Who says college basketball's regular season is meaningless? It means something because it gives teams that looked dead on arrival a chance to earn bids in March.
"There are certain games that draw national attention; that's one of them," Miami coach Jim Larranaga said of the Duke win. "You knock off a top-5 team (Duke was No. 5 at the time), especially when you're not ranked, it helps catapult you forward into the conversation."
Larranaga takes a more pragmatic view of earning a bid. He was well-schooled in this at George Mason when the Patriots had to win a late-season BracketBusters game at Wichita State in 2005-06 to convince the selection committee of their worthiness.
"You don't get judged on a test halfway through the questions," Larranaga said. "When you're in the mid-majors it's hard to move up [in the power rankings]. You might be at 60, but it's hard to get up to 50. In our league [ACC], you can go from 30 from 60. But you can also go down to 80 quickly, too."
The Hurricanes' season could have easily spun in an opposite direction the past week. Miami needed double overtime to beat Maryland at home before the overtime victory at Duke. The Hurricanes had to play the overtime sessions versus Maryland without Johnson (fouled out), and they didn't have center Kenny Kadji (sat out with injury). Backup big man Raphael Akpejiori had fouled out too, leaving the Canes undermanned versus the Terps.
Miami (14-7, 5-3 ACC) still has plenty of work to do, with two games against Florida State and one against North Carolina at home. Five of its final eight are at home, beginning with Virginia Tech on Thursday night.
Meanwhile, the Irish (15-8, 7-3 Big East) followed up the Syracuse win with road wins at Seton Hall and Connecticut and a home win over Marquette.
They beat Pitt in late December and won at Louisville in double overtime, but there was still reason to doubt this team after consecutive losses to UConn and at Rutgers, which came before the Syracuse win.
Notre Dame coach Mike Brey, who said he's never had more fun coaching a team, told his squad in the locker room at Gonzaga after a 20-point loss on Nov. 30 that the team isn't very good but "let's see if we can make progress by Christmas. Abro isn't coming back. These are the guys playing the roles. This is our team."
Brey said the win at Seton Hall was one of the most impressive of the season, since it came four days after the Orange victory.
"We just had the biggest win in the history of our program so we might have had a free pass but when we win that showed signs of being special," Brey said.
That's why Miami's game against Virginia Tech on Thursday will be critical to see if the Canes are in it for the long haul.
Brey has settled on a solid rotation, and the tandems of Jack Cooley and Scott Martin inside and Jerian Grant and Eric Atkins on the perimeter have worked seamlessly. Finding Pat Connaughton as the fifth starter has settled everything else, with Alex Dragicevich coming off the bench.
The Irish finish with two games against West Virginia (starting in Morgantown on Wednesday) and one at Georgetown. Overall, they have four home games and four road games left on the schedule.
"In our league it's been time and time again," Brey said of earning a bid through the conference. "We were so off the map in November and December and rightfully so. But the perception changes [with the Syracuse win], inside the locker room. The kids really digested that they've got a shot, and it builds confidence. It's all about riding the momentum of a win like that. You can ride that to get in position. We've done that.
"We've ridden this to get a bid," Brey said. "It's never too late due to the power of our league."
Larranaga and Miami now have a shot to do the exact same thing.
December, 21, 2011
12/21/11
9:16
PM ET
Miami coach Jim Larranaga sat in a Charlotte hotel room and found himself looking at his roster and game plans in a totally different light.
The Hurricanes face Charlotte on Thursday night and then play nonconference games against Appalachian State and UNC Greensboro before their ACC schedule begins. It gives Larranaga a chance for a fresh start in his first season in Miami.
He now has the availability of his best big man in 6-foot-10 junior Reggie Johnson and is expected to get recently eligible 6-7 senior DeQuan Jones back, too.
Larranaga won't get Julian Gamble back; he's out for the season with an ACL injury. But the additions of Johnson and Jones move the Hurricanes closer to a full roster for the rest of the season.
In an ACC so far devoid of any consistent teams outside of Duke, North Carolina and Virginia, the Canes could prove to be trouble for their opponents.
Guards Malcolm Grant and Durand Scott are averaging in double figures, but the team had no inside presence before Johnson. He returned from an offseason leg injury to play against Florida Atlantic on Saturday, finishing with 15 points and nine boards in 36 minutes.
With the high-flying Jones, Miami has depth and options. The school initially ruled that Jones was ineligible for the season. He was being investigated for an allegation that came out of an offseason Yahoo! Sports story that former Miami booster Nevin Shapiro gave someone associated with Jones $10,000 for his commitment to Miami out of high school. It is a charge that Jones' family refuted. The school then made a sudden announcement this week that Jones was reinstated. He had been practicing with the team after averaging 4.5 points per game and 2.5 boards last season.
But in his and -- more importantly -- Johnson's absence, the Canes lost at Ole Miss in overtime (no shame), at Purdue in the ACC-Big Ten Challenge (understandable), at home by 17 to C-USA favorite Memphis (disaster) and on the road at West Virginia by 11. None of those losses are "bad" by résumé standards. But Miami doesn't have a signature win to promote heading into the holidays.
Larranaga said Jones is eligible and the school is waiting for his grades to get posted. As soon as he is cleared, he can join the Canes, possibly for the Charlotte game, although he wasn't with the team Tuesday night. Miami spokesperson Chris Freet said Wednesday that Jones is expected to join the team in time for the game.
Jones attorney Jason Setchen told the Miami Herald that Jones is "ecstatic" that this case was re-evaluated and "there is insufficient evidence to support his suspension." Setchen said in the story that he had contended Jones never "violated any team rules and was not associated with the purported activities of Nevin Shapiro. We are very pleased that DeQuan has been given the opportunity to compete this year and that the University and the NCAA have made the decision they have. We hope that somehow this helps clear the air with respect to the allegations that have been made about DeQuan."
"Adding Reggie Johnson and DeQuan Jones to our roster means we all of a sudden have the team that we anticipated," said Larranaga, who left George Mason for Miami after Frank Haith was tapped for the Missouri job.
The Canes don't have Gamble. And Garrius Adams is out until after Christmas with a leg injury. He was averaging 6.8 points in 24.9 minutes a game and missed the 93-90 win over FAU. He had scored 15 points in the loss at West Virginia. Freshman guard Bishop Daniels had not been practicing up until a week ago. He had a broken foot, but once Daniels is available, that gives the Canes another potential scorer/defender on the perimeter. "There was a time when we had eight scholarship players," Larranaga said. "That makes it very hard to prepare. Now with Reggie and DeQuan we can practice and prepare correctly. We can really prepare for opponents, and that will be a huge difference."
The schedule, though, isn't kind. If the Canes want to mount a campaign in the ACC, let alone any kind of postseason bid, they have to get through a tough opening week. Miami plays at Virginia, arguably the third-best team in the ACC, and at preseason favorite North Carolina in early January. Going 0-2 won't be a shock. But the next five ACC games are all certainly winnable -- Clemson, NC State, at Georgia Tech, at BC, Maryland -- if we're to take Miami seriously.
The problem for the Canes will be that they must knock off one of the big three -- UNC, Duke and Virginia -- to justify NCAA consideration in March. Miami plays UNC twice but Virginia and Duke just once and both are on the road.
"What we're going to do over the Christmas break is look at every decision we've made and see what worked for us and what didn't so we can shelve it," Larranaga said. "We were playing a lineup of four guards and one 6-5 forward. We no longer have to consider that as an option."
Miami is in a deep hole for an NCAA bid now. But it least has a shot to reconfigure itself going forward in the ACC. Part of that is becoming the top-five ACC team the Hurricanes were projected to be in the preseason.
October, 3, 2011
10/03/11
6:17
PM ET
At this time last year, Ben Hansbrough's name didn't appear on the Wooden Award preseason watch list.
Five months later, he edged out Connecticut's Kemba Walker for Big East Player of the Year.
Using that as a backdrop, let's remember that the list of 50 Wooden nominees is flawed, much like any of the award lists. The Wooden Award does not allow its voters to nominate any freshmen or transfers (either four-year or junior college) on their ballots.
And with college basketball as loaded with talent as any year since 2007-08, narrowing it down to 50 is not easy. So below I've attempted to come up with the names that didn't make it, either as "just missed the cut" omissions or just because they're freshmen or transfers. These guys aren't on the list (which can be found here), but might show up when it's updated during the season.
This group is by no means definitive, either. There's no telling who else might emerge nationally as the games get under way.
Let's take a look …
The omissions (in alphabetical order):
Julian Boyd, Long Island: The Blackbirds are the favorite again in the Northeast Conference and the main reason is because Boyd is back and ready to dominate the stat sheet.
D.J. Cooper, Ohio: The diminutive point guard does a little bit of everything; he averaged 15.8 ppg, 7.5 apg and 5.0 rpg for the Bobcats last season.
[+] Enlarge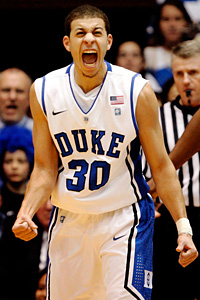 Streeter Lecka/Getty ImagesSeth Curry hasn't done enough to warrant a mention on a preseason watch list, but he might end up being a Wooden addition.
Jared Cunningham, Oregon State: Cunningham has some of the best hops in the sport and a chance to be a Pac-12 star, allowing the Beavers to finally move up in the standings this season.
Seth Curry, Duke: Curry was a standout shooter for the Blue Devils on their trip to China and could be one of the top scorers on the team.
Brandon Davies, BYU: Davies was recently reinstated to the Cougars, and the offense is expected to flow through him inside and out as BYU mounts a campaign to win the WCC in its first year in the league.
Matthew Dellavedova, Saint Mary's: SMC coach Randy Bennett envisions this as one of the best teams he's ever had, but a lot of that will have to do with whether Dellavedova can shoot like Mickey McConnell did last season.
Greg Echenique, Creighton: Echenique was a rebounding force for Venezuela this summer and should do even more for the Bluejays with a full season to work with.
TyShwan Edmondson, Austin Peay: The Governors should be the favorite in the Ohio Valley with a legit scorer like Edmondson, who has a strong man, Will Triggs, to take pressure off him.
Kyle Fogg, Arizona: Fogg is next in line to assume a leadership position for the Wildcats, who are in a position to compete for Pac-12 titles for years to come.
Kevin Foster, Santa Clara: As a sophomore, Foster sort of came out of nowhere to average 20.2 ppg and become one of the nation's top 3-point shooters.
Chris Gaston, Fordham: The Rams aren't any good, but the nation's leading returning rebounder (11.3 rpg) at least deserves a shout-out in this space.
Yancy Gates, Cincinnati: UC coach Mick Cronin said he'd be surprised if Gates wasn't one of the 10 names on the Big East preseason first team.
Malcolm Grant, Miami (Fla.): The Hurricanes have to play most of the season without big man Reggie Johnson, so Grant will have more opportunities to shine.
Rob Jones, Saint Mary's: Jones could be a double-double regular for the Gaels, and for Saint Mary's to win the WCC, Jones will have to be a star.
Doron Lamb, Kentucky: John Calipari says Lamb will be the Wildcats' best player. Just Coach Cal mind games, or the truth?
Meyers Leonard, Illinois: Leonard didn't contribute a whole lot as a freshman, but he was a hidden gem on the U.S. U-19 team in Latvia this summer. The Illini are expecting big things out of him.
C.J. McCollum, Lehigh: McCollum is the nation's leading returning scorer (21.8 ppg) and is in the top five in steals (2.5 spg). Oh, and he did that as a freshman. What more do you need to know?
Cameron Moore, UAB: The Blazers have been consistently good under Mike Davis and have had unheralded C-USA stars. Moore is the latest.
Toure' Murry, Wichita State: If the Shockers win the Missouri Valley over Creighton, a lot of the credit will end up going to the veteran Murry.
[+] Enlarge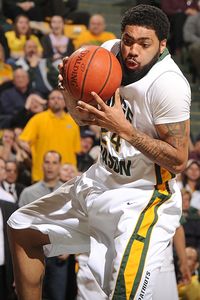 Rafael Suanes/US PresswireRyan Pearson looks to lead Mason to another run to the NCAAs.
Brandon Paul, Illinois: Illini coach Bruce Weber was a bit surprised Paul didn't crack the top 50 on the Wooden list, given his overall importance to this team.
Ryan Pearson, George Mason: The Patriots are a trendy pick for the Top 25 and a lot of that has to do with the versatility of Pearson.
Damier Pitts, Marshall: The Thundering Herd are a real sleeper to gain an NCAA tourney berth out of Conference USA in large part because of Pitts.
Herb Pope, Seton Hall: Pope has come back from multiple life-threatening situations and has a real shot as a senior to put it all together and finally shine.
Terrence Ross, Washington: The Huskies can't be dismissed as a major player for the Pac-12 title, and if they win it, Ross will be a significant reason why.
Robert Sacre, Gonzaga: Sacre has matured into a solid post player, and that progress shows no signs of stopping as the Zags once again compete for the West Coast title.
Mike Scott, Virginia: If the sleeper Cavs mount a run to the NCAA tournament, the oft-injured Scott will be the reason why.
Renardo Sidney, Mississippi State: If Sidney is in shape and plays up to his potential, he has SEC Player of the Year potential and could be the difference between the Bulldogs making the NCAAs or NIT.
Andrew Smith, Butler: The Bulldogs will have fewer stars this season, but Smith has a chance to outshine Khyle Marshall and newcomer Roosevelt Jones with his scoring prowess in the post.
Chace Stanback, UNLV: Stanback's suspension to start the season is only one game, so that won't diminish his ability to lead the Rebels in their hunt for a Mountain West title.
Raymond Taylor, Florida Atlantic: FAU quietly won the Sun Belt East Division last season and Mike Jarvis' diminutive point guard was the catalyst behind the regular-season championship.
Hollis Thompson, Georgetown: If the Hoyas are to make the NCAA tournament again and be a pest in the upper half of the Big East, then Thompson needs a breakout season.
Kyle Weems, Missouri State: Doug McDermott is the one everyone is talking about in the Valley, but let's not forget that Weems is the reigning MVC Player of the Year. Too bad for the Bears he's their only returning starter.
Kendall Williams, New Mexico: The sophomore guard was the leading scorer in four postseason NIT games for the Lobos and should only get better with the addition of Australian Hugh Greenwood.
The transfers
Dewayne Dedmon, USC: Trojans coach Kevin O'Neill firmly believes this JC transfer is an NBA talent who could dominate the post and average a double-double for SC.
Arnett Moultrie, Mississippi State: The former UTEP big man is ready to have a bust-out season for a team that has serious bounce-back potential after a disappointing 2010-11 campaign.
Mike Rosario, Florida: The former Rutgers scoring guard finally has plenty of support around him and will put up numbers for a winner.
Rakim Sanders, Fairfield: The Boston College transfer should flourish after dropping down a level, and he should get coach Sydney Johnson another trip to the NCAA tourney. Johnson is beginning his first year at Fairfield after leading Princeton to the 2011 tourney.
Royce White, Iowa State: White is finally ready to be a star on the college scene after multiple transgressions at Minnesota.
Brandon Wood, Michigan State: The Spartans picked up a rare senior transfer (taking advantage of the graduate transfer rule) from Valparaiso who could be one of the best shooters in the Big Ten.
Tony Woods, Oregon: The embattled Woods arrived from Wake Forest after legal issues and has a chance to really shine as a double-double player for the first time in his career.
The freshmen
Bradley Beal, Florida: Beal has a chance to be a productive player in a frontcourt that has a vacuum after multiple seniors departed.
Gary Bell Jr., Gonzaga: Coach Mark Few has been anticipating Bell's arrival for over a year now. He's expected to step in and deliver right away.
Wayne Blackshear, Louisville: The Cardinals fancy themselves a Big East title contender, and that's partly because they consider Blackshear a star in the making.
Jabari Brown, Oregon: Brown was the star of the Ducks' trip to Italy with his scoring prowess, and expect that to continue in the Pac-12.
Jahii Carson, Arizona State: There is some question right now as to Carson's eligibility, but if he's good to go, the Sun Devils might become relevant in the Pac-12 again.
[+] Enlarge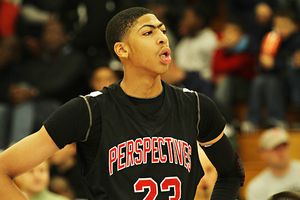 Brendan NolanThere seems to be little doubt that freshman Anthony Davis will have a major impact for UK.
Erik Copes, George Mason: Copes was bound for George Washington before Karl Hobbs was fired; now he'll be a headline performer for the Patriots and first-year coach Paul Hewitt.
Anthony Davis, Kentucky: Davis has a chance to be the SEC Player of the Year and the No. 1 pick in the NBA draft, so expect him to be on the midseason list when freshmen are allowed.
Andre Drummond, Connecticut: He will be an immediate star and help lift the Huskies into the national title chase again. He's more than likely a future top-five pick in the NBA.
Myck Kabongo, Texas: Coach Rick Barnes has had quite a bit of success with big-time freshmen guards, and Kabongo is next in line.
Michael Kidd-Gilchrist, Kentucky: Gilchrist will be another star on what will be a headline team throughout the season.
Johnny O'Bryant, LSU: Coach Trent Johnson needs the Tigers to start trending upward again, and he has a shot with the arrival of the big man from Mississippi.
LeBryan Nash, Oklahoma State: OSU is a bit of a mystery team in the Big 12, but the All-American from Dallas could push the Cowboys into contention.
Austin Rivers, Duke: Rivers will have the ball in his hands quite a bit and appears to be the next Duke star in a lengthy list of recognizable names.
Josiah Turner, Arizona: The Wildcats will win the Pac-12 regular-season title if Turner is as good as advertised.
Cody Zeller, Indiana: If coach Tom Crean is going to turn the Hoosiers into a relevant team this season, it will be because of Zeller and his impact in the Big Ten.