Category archive:

UNLV Rebels
September, 3, 2013
09/03/13
6:46
PM ET
Jerry Tarkanian is being inducted into the Basketball Hall of Fame for his innovative style, his transformative program at UNLV and his overall dominance for long stretches of his wildly successful career.
But it is his loyalty -- his unshakable loyalty -- that his players and coaches recall most fondly about his career and his life.
Tark, now 83 and weakened after myriad health problems, will finally get his just due Sunday in Springfield, Mass., recognized by his peers for a basketball life well lived.
Players from so many decades will either be there in attendance or watching on NBA TV. From each era -- the California junior college days, Long Beach State, UNLV, Fresno State -- there will be players who profess loyalty. And still do. Many of the names are familiar: Reggie Theus, Stacey Augmon, Larry Johnson, Greg Anthony, Chris Herren, etc. His former assistants like Tim Grgurich, Mark Warkentien and John Welch are also lifelong disciples.
But there is one person who stands as a prime example of Tark's loyalty to his former players: Roscoe Pondexter.
Pondexter played for Tarkanian at Long Beach State for just one season (1972-73), which was Tark's last at Long Beach before going to Vegas. Pondexter played his final season at Long Beach for Lute Olson, but it was that one year with Tark that left an indelible impression.
"I drove him to the airport [when Tark departed Long Beach for Las Vegas]. I walked him and his wife [Lois] all the way to the gate,'' said Pondexter, now 60 and working as a substitute teacher in Memphis while his son Quincy plays for the Grizzlies. "I played one year for him. But I had known him from high school and when I was in junior college. I stayed in contact with him.
"Jerry has a way of showing a kid loyalty. I'm sure if it were for four years it could have developed even more. But he still remained loyal to me all this time after one year.''
Fast-forward to Tark landing at his alma mater Fresno State in 1995. Pondexter's pro career had long been over. He was a mountain of a man and had been working as a corrections officer at Corcoran State Prison in California. There was abuse within the prison. According to the Los Angeles Times and Esquire, Pondexter gave testimony against his former co-workers in exchange for immunity from prosecution. It was the culture of the prison, he would say.
But Pondexter was out of a job. He needed help. Tark rescued him and changed his life -- and as a result Quincy's too, giving him more stability as a young lad making his way through elementary school and ultimately into the national basketball scene that would take him to the University of Washington and into the NBA.
"He invited me back [to Fresno State] to finish my education,'' said Roscoe Pondexter, who also worked as an assistant within the athletic department while finishing school. Pondexter was a de facto adviser for the Bulldogs, snuffing out problems on campus and leaning on the players to ensure they were where they were supposed to be. "This was way after my basketball days were over.
"Jerry would help athletes get jobs after they were done playing. When I think of Jerry Tarkanian, I think of loyalty and respect for his players. It was 20 years after I had finished playing basketball for him and he brought me in as part of his staff and his inner circle. My family appreciated it. He made a sacrifice for me.
"I got fired and everyone was blasting me,'' said Pondexter of the charges from the prison. "Jerry said that's not the Roscoe I know. And that was that. He refocused me on basketball again. I was in my element again. Quincy was a little kid then. He would come to school with me, see all those guys, sit on the bench with me, and it was crucial for him to see and develop that respect and admiration.''
When Tark is inducted Sunday and presented by Hall of Famer and good friend Bill Walton, his former players will be with him for everything he did for them.
For all of Tark's detractors -- and there were many, mostly at the NCAA headquarters when Tark was at Long Beach, UNLV and Fresno -- none can dispute his loyalty.
"The biggest misperception about Jerry is that he only wanted these guys for basketball,'' Pondexter said. "Or that he used kids or didn't care about education or any of that stuff. That's not true at all. I'm an example of that. I was fired from a $100,000 job and had peanuts. He invited me back to work at Fresno State. Nobody else wanted to give me a chance. Jerry Tarkanian stepped up. I'll always be very thankful and blessed to play for such a loyal guy. He helped me through a very difficult period.''
Pondexter said Tark inspired his whole family. He brought up a time when Quincy was struggling at Washington and Tark came down to speak with him, to spark him. It worked.
The relationship with Tark was for life, Pondexter said.
"You could make millions and all that stuff or maybe not,'' he said. "Jerry Tarkanian helped a lot of different people from different avenues, well after basketball. A lot of what he did wasn't in the limelight.''
In 2006, a former Pondexter teammate at Long Beach State, Leonard Gray, died at age of 54. The players were gathering around at his memorial service.
"We were all sitting there, thinking about the good and the bad and then Jerry Tarkanian shows up, just by himself, no entourage, nothing,'' Pondexter said. "He could barely get out of the car before everyone ran over to him. He showed so much respect for everyone. He made the day for everybody. Everyone treated him like a father figure and he made sure everyone felt OK.''
Tark will get his due this weekend, a moment long waited for by his devoted family, friends, coaches and former players, who have always returned the loyalty and faith that he showed in them.
"Jerry comes from a different era, a different time, a different place,'' Pondexter said. "He is a guy who was true to himself and to his players. He was loyal to his players who really, really needed him outside of basketball. He gave opportunities to people that these days would never get anywhere else. He always said if you come play for me, I will be a loyal friend for life and support you. He did. He lived up to it every second.''
Editor's Note: For more reflections on Jerry Tarkanian's career, read our full coverage in the Nation blog.
January, 9, 2013
01/09/13
10:49
PM ET
Jerry Tarkanian should be in the Basketball Hall of Fame.
The voters for the Basketball Hall of Fame are mulling over their ballots, and they have 31 names to peruse.
There is a process, which involves getting seven of nine votes on the first ballot from the screening committee to become a finalist, that each candidate has to get through. That list will be announced at the NBA All-Star Game weekend Feb. 15. If you make that cut, you need to get through the honors committee and receive 18 of 24 votes to reach enshrinement in Springfield next fall.
Tark is on a list with a number of other college coaches: Lefty Driesell, Gene Keady, Guy Lewis, William "Speedy" Morris, Rick Pitino, Eddie Sutton and Gary Williams. None -- or maybe one or two -- get in.
The Naismith Basketball Hall of Fame, not the College Basketball Hall of Fame in Kansas City, Mo., where Tark should also ultimately get a plaque, has its share of coaches in the Hall.
Bob Knight, Dean Smith, John Thompson Jr., John Chaney, Lute Olson, Jim Calhoun and active coaches Mike Krzyzewski, Jim Boeheim and Roy Williams are all in the HOF. Deservedly so. (I'm not even including iconic figures like John Wooden on this list.)
All of them, in their own way, were innovators and champions in some form. They've had no issue bucking the system in some cases and being cantankerous at times, dominating the profession through their win-loss records or using their influence and powerful personae to get what they wanted when they wanted at their respective schools.
I could make a Hall case for a number of coaches like Pitino, Lewis, Keady, Driesell, Sutton or Williams. If any of them get in, I'd provide the appropriate praise if I felt compelled to do so. I'm sure there will be a time soon when current coaches like Tom Izzo and Bill Self get their turn on the ballot, and they should be considered. I'm convinced they're both heading toward that destination when they retire.
The numbers for Gonzaga's Mark Few could also be Hall of Fame worthy if he were to continue on this path and win a championship or reach multiple Final Fours. Few is already eighth all-time in winning percentage (.792) during his brief 12-year career.
But few coaches in the past 40 years have influenced the game like Tark. He should be in the Hall, and it isn't because he has been battling health issues as he entered his 80s.
His numbers are so lofty that if you were to go on stats alone he would sail through the process. He is in the top 10 in winning percentage and the top 16 in overall wins (729), and he owns a national title and multiple Final Fours.
Like most of Tark's career in the sport, though, everything about him has been provocative.
Tark battled the NCAA for decades from Long Beach State to UNLV to Fresno State. He ultimately won a $2.5 million settlement against the organization in 1998. Arizona, Syracuse and UConn all dealt with NCAA issues under their respective Hall of Fame head coaches. Few, if any, have gone unscathed in some form from the NCAA.
This isn't to cover up or gloss over the allegations against Tark while he was coaching, but to dismiss the accomplishments of what his teams did on the court would be a disservice to the game. Tarkanian's teams changed the culture of the sport. He helped create a sports buzz in building UNLV's program at the time Las Vegas was blossoming as a destination.
College basketball hasn't had a team like UNLV since the Runnin' Rebels were deconstructed upon Tark's exit. The consecutive Final Four UNLV-Duke games -- the blowout and the stunning upset in 1990 and '91 -- will go down as two of the NCAA's greatest events.
One provided one of the most dominating performances in the history of the tournament, while the other essentially created the modern-day Duke dynasty. Duke started anew as a national player with the 1986 Final Four appearance behind Johnny Dawkins and ESPN's Jay Bilas in the starting lineup. But when Duke knocked off UNLV, it was the starting point to this modern run.
On Wednesday, the Baseball Hall of Fame elected zero players to this year's class. The reasons for not taking Barry Bonds or Roger Clemens are clearly steroid-related. The reason for not selecting Tark to either the college or Naismith Hall of Fame can only be because of NCAA-related issues.
Tarkanian's influence on the sport, his innovation for the way his teams played, especially on the defensive end, and the identity his teams took on from the first day he coached to the last make for a lasting legacy.
Whether coaches are banding together or not, I have not heard anyone speak against Tark, and that includes Krzyzewski, Thompson and countless others. The coaches who competed and recruited against him have no issue with him being honored to this degree.
I covered Tarkanian. I spent four years with him when he got to Fresno State. That was a different Tark, an older, and at times less-guarded, Tark. He made mistakes. He took too many chances. But he has plenty of success stories. The legacy for Tark's greatest teams at UNLV in the early '90s is seen by how successful players like Greg Anthony, Stacey Augmon and Larry Johnson became.
Chris Herren was Fresno State's most heralded player under Tarkanian. He is indebted to Tark for giving him another chance. Herren battled his personal demons of addiction while he was in Fresno, which was wonderfully documented in a 30-for-30 documentary and in his book. But the clean and sober Herren I saw recently speaks so fondly of Tark and what he did for him.
There is a kinship to Tark from his former players and coaches that I have rarely seen in 22-plus years covering the sport. Having Tarkanian return to UNLV and be embraced has helped him through his recent health problems. He has loved being around the program, going to games and getting involved as much as his health will allow.
I'm convinced that, if he were inducted, there would be a long line of former players and coaches who would be in attendance, discussing how much he meant to them in their life.
Tark had faults in the game. He was entrenched at times. He had to endure a long battle with the NCAA. Both sides won in some way, as Tark had to get out of UNLV but claimed victory with a financial win in the lawsuit. But you cannot dismiss his influence on college basketball. You cannot wipe away the decades he spent making his mark on the sport. He was an iconic figure, a lightning rod and one of the great characters of the game.
Tark deserves to be recognized by the Hall and his peers. He put too much of his life into the sport to not receive the proper gratitude. Hall of fames sometimes don't have as much purpose to the general public, but they matter to those who spent their careers in the sport and especially to the families who had to sacrifice so much time with their loved ones while they played or coached. Being in the Hall of Fame is relevant to the spouses, children and grandchildren.
It's time. The family is on a campaign to get Tark into the Hall. It is passionate, energized and working like a grassroots political campaign. The effort may not have any influence with the voters. They shouldn't need to be convinced. Considering his imprint on the game, he gets into the Hall.
We'll see next month if he even gets close enough to have a chance.
December, 12, 2012
12/12/12
7:25
PM ET
Picking up a name player in December always sounds like a cool move, something that will improve a program in practice and the following year.
The hype of the transfer usually takes on a life of its own.
But does it work?
Not always. The player has to be a fit. The opening has to be in the rotation. And the player and his teammates have to buy in to ensure that it goes smoothly.
"I had Jelan Kendrick last year,'' said Ole Miss coach Andy Kennedy. "He missed the first eight games before he was eligible midseason. It was difficult to integrate him into the rotation based on the rotation being set to that point. It was more challenging than I anticipated.''
The key is whether there is a need when the player is eligible.
"It's always difficult to join the rotation midseason,'' said UNLV coach Dave Rice. "It usually works out, just not as quickly as you would like.''
UNLV is adding Pitt transfer center Khem Birch for Monday's game at UTEP. He arrives just in time because the Rebels lost leading rebounder Mike Moser for an indefinite period with a dislocated elbow.
Missouri is adding Oregon transfer Jabari Brown in time for Monday's game against South Carolina State and in advance of a slew of tough games over the next three weeks: against Illinois in St. Louis, at UCLA, and at home against Bucknell and Alabama.
Moser was hurt in the win at Cal on Sunday night. The Rebels need as much frontcourt help as possible with upcoming games against Northern Iowa, at North Carolina and the MWC opener at New Mexico. Freshman Anthony Bennett is leading the team in scoring. But he'll need help to offset defenses without Moser. That's where Birch can come in immediately and help -- if he's effective. There may not be as much patience since he needs to be ready to go.
"Khem Birch has been very good in practice,'' said Rice. "He was always counted on for this season and even more immediately now with the Moser injury. In our case, we had only five returning guys, plus the Moser injury has affected our rotation already. So we are accustomed to being flexible.''
Missouri doesn't have Michael Dixon Jr. anymore, now that he's off the team. He wasn't a part of this squad while suspended but Brown has been practicing. And Missouri has already had to deal with transfers blending in because five are already on the roster, including Alex Oriakhi from Connecticut.
"I haven't had a player added midstream like this,'' said coach Frank Haith. "He's practiced with our team for a year starting last spring. We'll see how it goes. But he's like a freshman: He played in only two games for Oregon. We understand that. We're not expecting him to give us 30 points a game. He's going to be a welcome addition and help our skill set. We've got 10 guys who are competing for playing time right now.''
Brown will have to slide in with the rest of the perimeter players, including Phil Pressey and Keion Bell. Brown was billed as a scorer but he simply needs to make shots within the flow of the offense and, more important, defend. He shouldn't have a problem getting out on the break in what has been a very good running team.
Missouri and UNLV are NCAA-bound teams with a chance to go deep in March.
Providence is not. But the Friars will gladly take the infusion of a midseason transfer like Arizona's Sidiki Johnson and of course the readiness of a healthy guard in Kris Dunn, who is finally ready to play after a shoulder injury before his arrival.
"We'll be happy to have them,'' said Providence coach Ed Cooley. "We must regroup and we'll play a different style. We'll be more talented yet different.''
Whether the midseason transfers make an impact depends on the player, the need from the team and whether everyone is on board with the idea.
But UNLV and Missouri need their transfers more than most teams at this time of the year.
November, 2, 2012
11/02/12
6:23
PM ET
The season begins in a week with games at military facilities on both coasts and Germany as well as defending champ Kentucky playing Maryland in Brooklyn.
Every team has questions.
There are favorites, but none seem intimidating or unbeatable nationally or in their conferences.
And yet there are two teams that have me most intrigued outside the power six conferences that could possibly land in Atlanta at the Final Four: No. 16 Creighton and No. 18 UNLV.
Creighton has a consensus All-American in junior forward Doug McDermott. He could be the latest national player of the year outside of a power six conference (two years ago, it was BYU's Jimmer Fredette).
The Bluejays don't have guard Antoine Young anymore to balance McDermott's experience. But senior forward Gregory Echenique is back, and there are rotation players who will have a significant role.
The Bluejays have plenty of make-good games, like Wisconsin in Las Vegas (sans Josh Gasser and possibly Mike Bruesewitz), maybe Arkansas on Night 2 in Las Vegas, Saint Joseph's and at Cal.
The schedule could certainly have been tougher, but it has a few power-rating opportunities.
Creighton coach Greg McDermott said Friday that there are five specific aspects of his team he has learned a week before the season.
They are:
1. "We need to limit turnovers."
2. "We have great offensive potential."
3. "When healthy, our bench is much improved."
4. "Defense is improving."
5. "Defensive rebounding must improve.''

Creighton was the pick to win the Missouri Valley, and outside of a challenge from Illinois State and Northern Iowa, the Bluejays shouldn't have an issue.
UNLV has quite a fight in the Mountain West. The Runnin' Rebels were picked behind San Diego State and will have to fend off New Mexico and Colorado State for the MWC title.
UNLV has a similar nonconference schedule to Creighton's, but the conference slate will push its power rating much higher.
The Runnin' Rebels play Oregon and possibly Cincinnati in Las Vegas on Thanksgiving weekend (Iowa State is the other team), go to Cal, host Northern Iowa and travel to North Carolina in a rematch of last season's upset.
The Runnin' Rebels have one of the best rebounders in the country in Mike Moser, one of the top freshman forwards in Anthony Bennett, one of the top midyear transfer big men in Pitt's Khem Birch and a stable of returning guards, including Anthony Marshall, Justin Hawkins and USC transfer Bryce Jones, who had been injured in the preseason. The addition of freshmen Savon Goodman and Katin Reinhardt beefs up the wings.
What has UNLV coach Dave Rice learned about his team ?
Rice said:
1. "We have terrific leadership in returning players Mike Moser, Anthony Marshall and Justin Hawkins. They've helped our six new players make the transition to our system."
2. "We still have things to learn, but this is a very competitive group. They have brought a great effort every day in practice."
3. "We have consistently shared the ball. We have an unselfish group."
4. "Our depth is going to allow us to play full-court basketball on both ends of the court."
5. "We are a very good offensive rebounding team and need to become a more consistent defensive rebounding group.''
If I'm forced to pick one now, I'd lean toward UNLV as a possible Atlanta pick over Creighton, with McDermott as a national player of the year.
But it's a tough call, and in one-game elimination, either team could be a good pick in March.
May, 23, 2012
05/23/12
10:39
PM ET
If you live outside of the "big six" conferences, scheduling can be an often-frustrating game.
But not at UNLV. The Runnin' Rebels, much like Xavier, Temple, Memphis, Gonzaga and Butler, can get quality nonconference matchups.
Last season, UNLV had games with North Carolina, Wisconsin and Illinois, along with a prime MWC-MVC Challenge game at Wichita State.
Wisconsin is off the schedule this season and the Illinois series is taking a year off before resuming in 2013. But the Rebels, who will likely be the Mountain West favorite or co-favorite with San Diego State, are putting together quite a résumé-building schedule.
The Rebs travel to Cal and UTEP, host Hawaii, and host a tournament with likely at-large candidates Cincinnati, Oregon and Iowa State.
The Valley game next season will be at home against likely league contender Northern Iowa and there is a return game at North Carolina on Dec. 29.
Ah yes, the Tar Heels. No game on UNLV's schedule last season had as much impact as the win over No. 1 UNC at the Orleans Arena in Vegas. The game positioned the Rebels for a tourney bid, gave Mike Moser a national platform for his talents and -- according to head coach Dave Rice -- played an integral part in securing the transfer of Pitt big man Khem Birch and the signing of Findlay Prep power forward Anthony Bennett, ranked seventh nationally in the ESPN 100.
Birch transferred midseason and will be eligible on Dec. 17, in time for the trip to El Paso and well in advance of the return game in Chapel Hill.
Rice said the Rebels have signed up for a four-year series with Arizona, beginning in 2013, and are going to resume a series with Louisville, likely starting in 2013 as well.
"And we're getting in Maui too in the future," Rice said. "Having a competitive schedule is certainly a priority for us."
No one else in the Mountain West has it quite like UNLV.
San Diego State, which has become a top-25 program under Steve Fisher, is off to the Big West in 2013 while its football goes to the Big East. New Mexico has as passionate a following as any program, but the Lobos do have to be creative to get quality games. UNM coach Steve Alford has been willing to do that and recently signed up for a home-and-home series with Cincinnati. New Mexico has also been willing to play in competitive neutral-site tournaments, which wasn't the case for decades as the Lobos soft scheduled four-team events at the Pit.
New members Nevada and Fresno State can be competitive players in the MWC, and rising Colorado State will continue to be. But none can command quality nonconference games on a regular basis like Vegas.
"I've always said we're very happy with our relationship with the Mountain West, but UNLV transcends conference," Rice said. "You don't talk about Gonzaga's conference and you don't talk about Xavier's conference. We're very happy with our affiliation, but UNLV transcends it."
This isn't about UNLV's history of success under Jerry Tarkanian. It's about the love of Las Vegas by opposing coaches and schools.
"There is something to be said for that," Rice said. "Las Vegas has become the capital of basketball in the United States with all that goes on here with college tournaments, high school and AAU tournaments. The Pac-12, Mountain West, WAC and WCC host their tournaments here and Coach K [Mike Krzyzewski] and Jerry Colangelo have made USA basketball's home here. They use our practice facility. And there are a number of NBA players who come through here [as well as the NBA summer league]."
And now that Lon Kruger and his successor Dave Rice have made the Rebels relevant again, playing UNLV makes even more sense.
And with a team that will have Moser, Birch and Bennett along the front line by late December, there's little doubt the Rebels will be nationally relevant in 2012-13.
Rice said he will move Moser to small forward to play all three together once Birch is eligible. He said one thing he noticed during the end of the season and the loss to Colorado in the NCAA tournament was the lack of length inside.
"To advance you need to be bigger and stronger and longer," Rice said.
Bennett will be counted on to do a variety of things, from scoring to hitting the boards. Birch's potential is untapped after a brief stay at Pitt. Moser is one of the best rebounders in the country and is a double-double machine. USC transfer Bryce Jones is eligible to compete immediately in the backcourt. Freshman shooting guard Katin Reinhardt is expected to jump into the rotation. And don't forget the return of Justin Hawkins and Anthony Marshall on the perimeter, making the Rebels as formidable a team as any in the West.
"We've worked hard and we've had a little bit of luck," Rice said. "Having Stacey Augmon on the staff has been a big deal for us. The kids weren't born when UNLV was winning a national title and competing for them in the '80s and '90s. But that still resonates with AAU coaches and parents."
And so does playing and winning big games in the nonconference, especially with the exciting up-and-down brand of basketball the Rebels play.
"Lon left us 11 returning players who stayed," Rice said. "But it's the style of play that has helped and beating North Carolina on ESPN when they were the No. 1 team in the country helped. They were excited about how we played."
February, 15, 2012
02/15/12
5:55
PM ET
The Mountain West and Conference USA had to do something to survive, but the conference conglomerate that was formed is still ripe with unanswered questions.
"Our basketball will remain very strong," said Colorado State coach Tim Miles. "The MWC and C-USA couldn't stand still any longer."
The potential exists for a conference with multiple bids to the NCAA tournament.
Of course, that's the first question that doesn't have an exact answer yet when posed to the NCAA on Tuesday. Does the C-USA/MWC league retain an automatic berth? Commissioners Craig Thompson, a former NCAA tournament selection committee chair, and Britton Banowsky are seasoned NCAA committee members at various levels. They had to know this answer before making such a bold move. But the NCAA didn't have a set answer on the topic Tuesday.
The only natural rivalry that is now rekindled with the move is the return of New Mexico and UTEP to the same conference. These are two long-time old WAC partners that played countless quality games for decades.
Other than that, the similarities between the two leagues is minimal at best. "I'm not sure yet about how this will work," said New Mexico coach Steve Alford. "We had to do something with us losing so many teams. But I really haven't seen how the league schedule will be done or where the tournament will be. There are still a lot of questions."
Tulsa coach Doug Wojcik said it best when he added that there is stability in the move but the travel was worse than the current situation.
The apparent goal of this conference is to have two essential regional conferences with one umbrella title league and a playoff to determine a champion.
The 2013 membership isn't expected to stay as is since there is hope of expanding.
As it stands now, the 16 teams in football would be: 1. Fresno State; 2. Nevada; 3. UNLV; 4. New Mexico; 5. Hawaii; 6. Air Force; 7. Colorado State; 8. Wyoming; 9. Tulsa; 10. UAB; 11. Rice; 12. Southern Miss; 13. Marshall; 14. East Carolina; 15. Tulane; 16. UTEP.
Hawaii will join the Big West in 2012-13 in all other sports, leaving the league with 15 basketball-playing schools in the fall of 2013.
One complaint already levied Tuesday by one school was that there are only two members in the Eastern time zone: Marshall and East Carolina.
The news release from C-USA and the MWC discussed raising the membership to 18 to 24 schools. And already programs are jockeying for position to join this league.
There are a number of options, none of which may move the meter in ratings or command a higher dollar fee in television rights. But there is potential to improve the basketball power rating if this occurs.
According to multiple sources, the candidates include Charlotte (A-10), which is about to start playing football; Florida International (Sun Belt); North Texas (Sun Belt); UT-San Antonio (WAC); Louisiana Tech (WAC); Middle Tennessee State (Sun Belt); Western Kentucky (Sun Belt), if the Hilltoppers want to bump up the football program; Old Dominion (CAA), if the Monarchs bump up football as well; and UMass and Temple (both would be coming from MAC in football, A-10 in other sports).
The West doesn't need to be shored up, but there are obvious candidates -- New Mexico State, Utah State and San Jose State are all possibilities -- if this league wanted to raid the WAC.
There are plenty of rich basketball-playing schools this group could pluck to add to the competitive nature of the league. Temple is atop the list, and if the Big East doesn't grab the Owls, they are ready to be taken (if they deem this a better fit than their current state).
Of course, if these raids happen, it would potentially weaken other solid basketball leagues like the A-10 and to some extent the Sun Belt and possibly CAA.
But Alford's concerns are shared by many. The MWC has done a tremendous job of creating a high-level conference with limited numbers. The rivalries among San Diego State, UNLV and New Mexico -- and previously with BYU and Utah before the departures of those two schools -- were some of the best in the Pacific and Mountain time zones. The MWC had captured the vacuum in the West amid the Pac-12's demise. The WCC has had its moments at the top of its league, but it didn't have the depth the MWC had recently.
The MWC's dominance has been fractured with the departures of BYU (to the WCC in all sports but football, in which the Cougars are now an independent), once-proud Utah and the pending exit of the Aztecs from the conference in 2013.
Had Memphis stayed in C-USA instead of bolting for the Big East, this league would have had a bookend of elite programs in UNLV and Memphis -- two of the powers from outside the "power six" leagues in the past 20 years. Instead, UNLV will have to carry a heavy burden as the flagship of this merger.
The onus will be on New Mexico, UTEP, UAB, Southern Miss, Tulsa, Marshall and any newcomer to continue to raise their game and be top 30-40 programs on a consistent basis. Short of that, and this league won't have the necessary relevance to command the media rights dollars and/or the multiple bids that are necessary for the survival of a mega-conference.
February, 2, 2012
02/02/12
12:02
AM ET
College basketball lost one of its comedic old souls Wednesday when Charlie Spoonhour succumbed to a lung disease at 72.
West Virginia coach Bob Huggins lost one of his closest friends, leaving him with a stark reminder of an era long past.
"He was more than a friend; he was like the big brother I never had," Huggins said on Wednesday afternoon. "We had weeks when we would talk every day. It's been harder now since he's been in and out of the hospital. It's just a sad, sad day."
Spoonhour died at his home in Chapel Hill, N.C. Spoonhour had settled in the area as he spent time at the Duke University Medical Center, where he received a lung transplant in 2010. He had a disease called idiopathic pulmonary fibrosis, a scarring of his lungs.
Huggins said he had been in contact with Spoonhour regularly but hadn't seen him since the season started.
Huggins said in his two Final Four appearances -- in 1992 at Cincinnati and in 2010 at West Virginia -- Spoonhour would be with him the night before the semifinal game.
"He just had an incredible magnetism," Huggins said. "He was so funny. He's a throwback to the old days."
Spoon, as he was affectionately called, was a jovial character. Every time I dealt with him throughout his career he was accessible, amiable and always full of life. He loved to share stories with his Arkansas-native twang. He was a hit at Southwest Missouri State (now Missouri State) from 1983 to 1992 (five NCAA bids) and transformed Saint Louis University into Spoonball from 1992 to 1999.
He then took two seasons off before trying to revive UNLV from 2001 to 2004.
"I was right in the middle of that," said Huggins of advising Spoonhour. "I don't think people realized what he did at Saint Louis. When he got there they played in the Checkerdome in front of 2,000 people and then we were playing in front of 20,000 at Kiel. It was an incredible atmosphere. He had an incredible hold on the city of Saint Louis."
Huggins was the head coach at Cincinnati when Spoonhour was at SLU. The two were rivals in the Great Midwest but were extremely tight.
"We were very, very close," Huggins said. "He was the best. We used to make up things so we could hang out together. He'd call me up to see if I could do a roast for the Southwest Missouri State baseball team. People who didn't know him missed out on a lot."
Spoonhour had an infectious smile and personality. I'm not sure I ever heard a negative word about him during his tenure in coaching.
"He had such an appreciation for the profession, and the people who worked at their craft," Huggins said. "We were all friends. It was me, KO [Kevin O'Neill at Marquette], Charlie, Gene Bartow [UAB], Larry Finch [Memphis] and Joey Meyer [DePaul]."
Now three of them have passed, all within the past year: Spoonhour, Finch and Bartow.
"It was different, it was the old days, we all hung out," Huggins said. "This business has changed so much. We used to do clinics and go in on a Friday and leave on Sunday. We broke bread together. Now we all fly in and out. With all the recruiting regulations and time periods it's not like it used to be."
No, it is not. Spoonhour was one of the game's characters. He was treasured while he was in the game. He was missed when he retired and will be now even more.
January, 17, 2012
01/17/12
9:29
PM ET
College basketball could use a Heisman-like award, one main honor instead of the five mainstream national awards.
The problem is that finding a consensus for the Wooden, Naismith, AP, Rupp and Oscar Robertson honors is no easy task.
The awards voters do tend to coalesce behind one candidate. And maybe that will be the case again.
But it seems that this season's race will be as wide open as ever. If you need more evidence, take a look at the 25 finalists for the Wooden Award, released on ESPNU and ESPN.com on Tuesday.
It appears that the only two players who are consensus candidates are Kansas' Thomas Robinson and Creighton's Doug McDermott. It's not a reach to say these two players are the favorites in mid-January, a stunning development considering how much preseason hype Ohio State's Jared Sullinger and North Carolina's Harrison Barnes received. The amazing part thus far is that I don't believe Sullinger nor Barnes would be a first-team All-American if the voting were conducted today.
Before we get to the list of players compiled by the Wooden folks, it's important to note that these are simply the 25 players who they felt should be honored on their midseason list. Players who do not show up are still very much eligible to win the Wooden Award at the end of the season and will be given equal consideration.
So players who have legitimate claims to being on this list -- Maryland's Terrell Stoglin and Seton Hall teammates Herb Pope and Jordan Theodore come to mind -- still have a shot.
So without further ado, here are the 25 Wooden finalists (in alphabetical order):
Harrison Barnes, 6-foot-8, So., F, North Carolina Stat line: 16.8 ppg, 4.8 rpg
Chances: Fading. Still has a shot to be a second-team All-American. Barnes hasn't been the dominating player on the Tar Heels. To be fair, he has some of the best talent in the country (John Henson, Tyler Zeller and Kendall Marshall) surrounding him. UNC's 33-point loss to Florida State didn't help his case, either.
Will Barton, 6-6, So., F, Memphis Stat line: 18.2 ppg, 9.0 rpg
Chances: No shot. He could be the Conference USA Player of the Year, though. Barton has greatly improved and has been the most consistent player during the Tigers' inconsistent season.
William Buford, 6-6, Sr., G, Ohio State Stat line: 15.2 ppg, 4.6 rpg
Chances: No shot. Buford won't win Big Ten POY, either. He has been OSU's best perimeter threat, but he won't be a first-team All-American. Buford might not even be first-team All-Big Ten. He is an integral part of the Buckeyes' title hopes, but is not a POY contender.
Anthony Davis, 6-10, Fr., C, Kentucky Stat line: 13.1 ppg, 10.2 rpg, 4.6 bpg
Chances: High. Davis has been the most dominant post player in the country. He blocked a last-second shot by North Carolina's John Henson in December, preventing the Tar Heels from winning a game at Rupp. He alters and changes more shots than any other player. If the Wildcats win the national title, Davis will be one of the reasons why. He would be ahead of Ohio State's Jared Sullinger on the All-America ballot if you had to choose one of them.
Marcus Denmon, 6-3, Sr., G, Missouri Stat line: 17.8 ppg, 5.5 rpg
Chances: Not great. Denmon is the leading scorer for Mizzou. But it's hard to separate him from Kim English, Ricardo Ratliffe, Michael Dixon and Flip Pressey in his importance to the Tigers. They all have played an equal role in Missouri's impressive start. It will be interesting to see which of these players earns first-team All-Big 12.
Draymond Green, 6-7, Sr., F, Michigan State Stat line: 15.8 ppg, 10.1 rpg
Chances: In the mix. If he continues his current pace of scoring and rebounding, Green could end up nudging out Sullinger for Big Ten Player of the Year. The Spartans did lose at Northwestern on Saturday, but Green has been a tremendous leader. He will stay in the chase for a first-team All-American spot if his team stays in the race for the Big Ten title.
John Henson, 6-11, Jr., C, North Carolina Stat line: 14.4 ppg, 9.7 rpg
Chances: No shot. Henson didn't convert the biggest shot of his season against Kentucky. Davis blocked it. And if Barnes isn't the national player of the year, Henson isn't either. The 33-point loss to Florida State will haunt all Tar Heels candidates.
John Jenkins, 6-4, Jr., G, Vanderbilt Stat line: 19.8 ppg, 2.8 rpg
Chances: No shot. Jenkins is a superb shooter and scorer and is leading the revitalized Commodores. But his role isn't more important than Jeffery Taylor, Brad Tinsley or Festus Ezeli -- it is equally important. The 'Dores mid-nonconference slide hurts Jenkins' campaign. The success of the Kentucky freshmen also makes it almost impossible for Jenkins to get SEC Player of the Year.
Orlando Johnson, 6-5, Sr., G, UCSB Stat line: 20.2 ppg, 6.4 rpg
Chances: No shot. Johnson is having a stellar season for the Gauchos, and he may be one of the higher draft picks on this list. But the Gauchos are 8-6 and are trailing Long Beach State in the Big West. Johnson should be an All-American, but he won't make the first team.
Darius Johnson-Odom, 6-2, Sr., G, Marquette Stat line: 18.2 ppg, 3.3 rpg
Chances: No shot. DJO has had a superb season for the Golden Eagles. He has a legit shot at Big East Player of the Year. But that won't be enough to get a first-team All-American spot or the national POY. Marquette has been decent, but not great enough for DJO to stand out on that pedestal.
Kevin Jones, 6-8, Sr., F, West Virginia Stat line: 20.6 ppg, 11.1 rpg
Chances: Decent. Jones has put it all together as a senior and has put up just a monster season for the Mountaineers. Just seems like it's double-double after double-double for Jones, who will need to keep the Mountaineers in the top 3 of the Big East in order to stay in Wooden contention.
Perry Jones III, 6-11, So., C, Baylor Stat line: 14.2 ppg, 7.5 rpg
Chances: No shot at player of the year, but he is in the hunt for a first-team All-American slot. The problem for Jones' candidacy is that Quincy Acy has been a comparable inside scorer and guard Pierre Jackson has been an integral member of this team. Jones didn't help his case when he and the Bears were dominated by Kansas' Thomas Robinson in a loss on Monday night. But he can't win national POY if he isn't the Big 12 Player of the Year. And Robinson is the favorite for that honor.
Kris Joseph, 6-7, Sr., F, Syracuse Stat line: 13.7 ppg, 4.6 rpg
Chances: No shot. Joseph is leading the Orange, but this team is so deep, so talented and so balanced that you would have a hard time picking just him. Dion Waiters may be Syracuse's MVP. A number of other players have taken turns being the star for the Orange, too.
Michael Kidd-Gilchrist, 6-7, Fr., F, Kentucky Stat line: 13.4 ppg, 7.7 rpg, 49.4 FG percentage
Chances: Solid. Kidd-Gilchrist could be the SEC Player of the Year. And if he gets that honor, he'll be in contention for the national POY. Kidd-Gilchrist took a few games to get going, but once he did he was an offensive force. He has delivered on his talent and effort.
Jeremy Lamb, 6-5, So., G, Connecticut Stat line: 17.9 ppg, 4.2 rpg
Chances: No shot. Lamb is leading the Huskies in scoring. But UConn is still finding its way in the Big East. The Huskies haven't featured Lamb as much, either. Andre Drummond may end up being the team's featured scorer by season's end. Lamb isn't the Big East Player of the Year right now, so he isn't winning the national honor.
Damian Lillard, 6-3, Jr., G, Weber State Stat line: 25.5 ppg, 5.8 rpg, 3.5 apg
Chances: He won't win national POY, but he should be in contention for second-team All-American honors. Lillard is having a stellar season for the Wildcats, who are in first place in the Big Sky. He leads the nation in scoring and his stat line is as good as any in the country. The problem is that Weber has been in obscurity so far this season. Lillard will likely not be seen by the masses until March.
Doug McDermott, 6-7, So., F, Creighton Stat line: 24.3 ppg, 8.5 rpg, 62.1 FG
Chances: High. McDermott has been one of the most complete players in the country and is a first-team All-American, at the very least. He could be this season's Jimmer Fredette, coming from outside a power six conference to win the national player of the year honor. McDermott has led the Bluejays to the top of the Missouri Valley and into the Top 25. He is the focus of every opposing defense, too.
Scott Machado, 6-1, Sr., G, Iona Stat line: 13.1 ppg, 4.7 rpg, 10.3 apg
Chances: Not happening for POY, but he's in the hunt as a first-team All-American. Machado has been the most dominant point guard this season and easily leads the country in assists. Iona has played a decent schedule and is the team to beat in the MAAC. Few teams will want to face the Gaels in March, and Machado is one of the key reasons why.
Kendall Marshall, 6-4, So., G, North Carolina Stat line: 5.8 ppg, 9.6 apg
Chances: No shot. Marshall is a key for the Tar Heels. He hasn't been the best point guard in the country, but has been a solid contributor this season and does rank second behind Machado in assists. But that isn't enough to win the award or be a first-team candidate.
Mike Moser, 6-8, So., F, UNLV Stat line: 13.9 ppg, 11.2 rpg
Chances: No shot. But Moser has to be in contention for a first- or second-team All-American spot. His rebounding has been epic (especially against North Carolina). Moser and fellow UCLA transfer Chace Stanback have been the major reasons the Runnin' Rebels are ranked and in contention for the MWC title.
Arnett Moultrie, 6-11, Jr., C, Mississippi State Stat line: 16.5 ppg, 10.9 rpg, 0.9 bpg
Chances: Not good for POY, but he's a serious candidate for first-team All-American. Outside of Moser, Moultrie has had the most impact of any transfer. He has increased MSU's chances of being a serious threat to Kentucky in the SEC. Moultrie is a double-double machine for coach Rick Stansbury and has allowed the Bulldogs to avoid relying only on Renardo Sidney.
Thomas Robinson, 6-9, Jr., F, Kansas Stat line: 17.8 ppg, 12.3 rpg
Chances: High. Robinson is the POY favorite at this juncture. He should be a consensus first-team All-American. He has had to take on immense responsibility with the departure of the Morris twins and has responded without a hitch. He carries the weight of the incredible burden of losing his mother during last season. And yet he is as focused as ever in 2011-12. Robinson dominated in the rout over Baylor on Monday night with 27 points and 14 rebounds.
Mike Scott, 6-8, Sr., F, Virginia Stat line: 16.9 ppg, 8.9 rpg
Chances: He has no shot for national POY, but Scott is one of the favorites for ACC Player of the Year. He has been the most consistent big man in the league. Take Scott off the Cavs, and they don't come close to the top of the league standings. But Virginia did lose at Duke and also fell to TCU. Scott will have to keep the Cavs in the ACC's top three to have a chance at the league's POY.
Jared Sullinger, 6-9, So., F, Ohio State Stat line: 17.3 ppg, 9.3 rpg
Chances: Still strong. Sullinger has been battling injuries (back, foot) and missed the road game at Kansas in December. That's part of the reason he is not the favorite right now. Sullinger still has plenty of time to be a first-team All-American and the Big Ten Player of the Year. But it would help if he had some dominating performances down the stretch.
Cody Zeller, 6-11, Fr., C, Indiana Stat line: 14.8 ppg, 6.4 rpg, 1.4 bpg
Chances: No shot. But Zeller is in the chase for Big Ten Player of the Year. At the very least, he'll be the Big Ten Rookie of the Year. It's amazing that he's on this list and his older brother Tyler (a senior at North Carolina) is not. Cody has helped transform Indiana into a national player, but the Hoosiers' recent two-game skid does take his chances for Big Ten POY down a peg.
My midseason All-America team choices: First team: Robinson, McDermott, Davis, Moultrie, Machado Second team: Kidd-Gilchrist, Sullinger, Green, K. Jones, C. Zeller
November, 28, 2011
11/28/11
5:08
PM ET
Reggie Theus was a popular choice to replace Lon Kruger as UNLV's head coach before this season. Theus had the national name, the swagger, the style and the deep connection to the Rebels' initial burst onto the college basketball scene under Jerry Tarkanian.
But he wasn't the consensus choice within the school's athletic department. Athletic director Jim Livengood went with Dave Rice, a more introverted, less outspoken and more reserved coach.
Rice was a role player on UNLV's 1990 national championship team. After his playing career, he put in his time as a journeyman assistant, getting tutelage from the likes of Charlie Spoonhour at UNLV, Stew Morrill at Utah State and ultimately Dave Rose at BYU. Rose entrusted him to be his offensive coordinator of sorts.
"I was so fortunate to play for Coach [Tarkanian] and be around great coaches and people who empowered me," Rice said. "I've been really fortunate to be around good people in basketball."
But Las Vegas is a front-running town, and Rice, whether he admitted it or not, needed to have a good impression early.
He sure got it this weekend. UNLV's 90-80 victory over top-ranked North Carolina late Saturday night at the Orleans Arena in the Las Vegas Invitational will go a long way toward building a bandwagon to support his program in Vegas.
Rice, who is similar to Kruger in his personality but can't match his coaching résumé, likely has won over some doubters.
"Dave is doing a great job," said Tarkanian, who was in attendance Saturday night. According to Rice, Tarkanian also comes to a number of practices. "I supported Reggie, but that's because I didn't think Dave could get the job. But then Dave called me. Dave's getting great support. This will really help him a lot."
Tarkanian said that the atmosphere at the Orleans on Saturday night was big-time, even if there were "1,000 Carolina fans" in the stands.
"Las Vegas is a big-event town, and [Saturday night] was a big event," Rice said. "It actually felt like a tournament environment, even though it was in Las Vegas. There were a ton of Carolina fans. It had the atmosphere that it was in March. They made runs. They have a great team, and it was a terrific college basketball environment."
Rice said Kruger set up quite a situation for him to take over. He gives the former UNLV coach credit for the commitment from 11 returning players to stay with the program through a coaching change. Rice continued to bridge the gap from the past when he hired Stacey Augmon, a former teammate, from the NBA.
"It just shows that with everyone staying that they all believed in our staff," Rice said. "Stacey is so excited to be at his alma mater. He had a good situation in the NBA. He's enjoying the college game, and he has such credibility."
Rice said he is getting pleasure out of winning at his beloved school.
"I'm just so proud to represent my alma mater," Rice said. "One of my jobs is to win games, but it's also to reach out to former players and coaches. Nights like Saturday are special. I can be a guy who can help facilitate coaches and former players to share in those experiences. Coach Tark gave me an unbelievable opportunity as a role player, and I understand that. It's just so special to be at your alma mater in college."
The Rebels have quite a bit of work to do, as their schedule is daunting. UNLV has to go to UC Santa Barbara on Wednesday and Wichita State on Sunday. Then the Rebels will visit Wisconsin on Dec. 10 and play Illinois in the United Center in Chicago on Dec. 17. There's also a date with Pac-12 favorite Cal on Dec. 23.
UNLV easily has the toughest nonconference schedule of any Mountain West Conference team. It will enter the MWC schedule as a favorite, likely over San Diego State and New Mexico.
Expecting UNLV to coast or win even the majority of these games is not fair, but it now has a shelf-life win over North Carolina on its résumé, and Rice has the support of a coach who can create a frenzy with a program that knows how to play on the big stage.
"We've got so many tough games and a group of seniors that are really experienced and up for the challenge," Rice said.
UNLV is benefiting from UCLA transfers Mike Moser and Chace Stanback. The returns of Oscar Bellfield and Justin Hawkins and the emergence of Anthony Marshall make this team tough to beat. UNLV will grind, board and overachieve this season. The Rebels also will be a fun team to watch, which is critical for fan support in Las Vegas.
"We've got a long way to go," Rice said. "But Coach Tark left us a great blueprint."
No one is comparing the 2011-12 Rebels to the teams from the early '90s. But if the energy can be comparable, Rice is well on his way to becoming more than a one-hit wonder.
October, 3, 2011
10/03/11
6:17
PM ET
At this time last year, Ben Hansbrough's name didn't appear on the Wooden Award preseason watch list.
Five months later, he edged out Connecticut's Kemba Walker for Big East Player of the Year.
Using that as a backdrop, let's remember that the list of 50 Wooden nominees is flawed, much like any of the award lists. The Wooden Award does not allow its voters to nominate any freshmen or transfers (either four-year or junior college) on their ballots.
And with college basketball as loaded with talent as any year since 2007-08, narrowing it down to 50 is not easy. So below I've attempted to come up with the names that didn't make it, either as "just missed the cut" omissions or just because they're freshmen or transfers. These guys aren't on the list (which can be found here), but might show up when it's updated during the season.
This group is by no means definitive, either. There's no telling who else might emerge nationally as the games get under way.
Let's take a look …
The omissions (in alphabetical order):
Julian Boyd, Long Island: The Blackbirds are the favorite again in the Northeast Conference and the main reason is because Boyd is back and ready to dominate the stat sheet.
D.J. Cooper, Ohio: The diminutive point guard does a little bit of everything; he averaged 15.8 ppg, 7.5 apg and 5.0 rpg for the Bobcats last season.
[+] Enlarge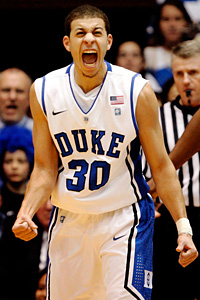 Streeter Lecka/Getty ImagesSeth Curry hasn't done enough to warrant a mention on a preseason watch list, but he might end up being a Wooden addition.
Jared Cunningham, Oregon State: Cunningham has some of the best hops in the sport and a chance to be a Pac-12 star, allowing the Beavers to finally move up in the standings this season.
Seth Curry, Duke: Curry was a standout shooter for the Blue Devils on their trip to China and could be one of the top scorers on the team.
Brandon Davies, BYU: Davies was recently reinstated to the Cougars, and the offense is expected to flow through him inside and out as BYU mounts a campaign to win the WCC in its first year in the league.
Matthew Dellavedova, Saint Mary's: SMC coach Randy Bennett envisions this as one of the best teams he's ever had, but a lot of that will have to do with whether Dellavedova can shoot like Mickey McConnell did last season.
Greg Echenique, Creighton: Echenique was a rebounding force for Venezuela this summer and should do even more for the Bluejays with a full season to work with.
TyShwan Edmondson, Austin Peay: The Governors should be the favorite in the Ohio Valley with a legit scorer like Edmondson, who has a strong man, Will Triggs, to take pressure off him.
Kyle Fogg, Arizona: Fogg is next in line to assume a leadership position for the Wildcats, who are in a position to compete for Pac-12 titles for years to come.
Kevin Foster, Santa Clara: As a sophomore, Foster sort of came out of nowhere to average 20.2 ppg and become one of the nation's top 3-point shooters.
Chris Gaston, Fordham: The Rams aren't any good, but the nation's leading returning rebounder (11.3 rpg) at least deserves a shout-out in this space.
Yancy Gates, Cincinnati: UC coach Mick Cronin said he'd be surprised if Gates wasn't one of the 10 names on the Big East preseason first team.
Malcolm Grant, Miami (Fla.): The Hurricanes have to play most of the season without big man Reggie Johnson, so Grant will have more opportunities to shine.
Rob Jones, Saint Mary's: Jones could be a double-double regular for the Gaels, and for Saint Mary's to win the WCC, Jones will have to be a star.
Doron Lamb, Kentucky: John Calipari says Lamb will be the Wildcats' best player. Just Coach Cal mind games, or the truth?
Meyers Leonard, Illinois: Leonard didn't contribute a whole lot as a freshman, but he was a hidden gem on the U.S. U-19 team in Latvia this summer. The Illini are expecting big things out of him.
C.J. McCollum, Lehigh: McCollum is the nation's leading returning scorer (21.8 ppg) and is in the top five in steals (2.5 spg). Oh, and he did that as a freshman. What more do you need to know?
Cameron Moore, UAB: The Blazers have been consistently good under Mike Davis and have had unheralded C-USA stars. Moore is the latest.
Toure' Murry, Wichita State: If the Shockers win the Missouri Valley over Creighton, a lot of the credit will end up going to the veteran Murry.
[+] Enlarge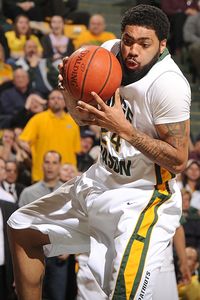 Rafael Suanes/US PresswireRyan Pearson looks to lead Mason to another run to the NCAAs.
Brandon Paul, Illinois: Illini coach Bruce Weber was a bit surprised Paul didn't crack the top 50 on the Wooden list, given his overall importance to this team.
Ryan Pearson, George Mason: The Patriots are a trendy pick for the Top 25 and a lot of that has to do with the versatility of Pearson.
Damier Pitts, Marshall: The Thundering Herd are a real sleeper to gain an NCAA tourney berth out of Conference USA in large part because of Pitts.
Herb Pope, Seton Hall: Pope has come back from multiple life-threatening situations and has a real shot as a senior to put it all together and finally shine.
Terrence Ross, Washington: The Huskies can't be dismissed as a major player for the Pac-12 title, and if they win it, Ross will be a significant reason why.
Robert Sacre, Gonzaga: Sacre has matured into a solid post player, and that progress shows no signs of stopping as the Zags once again compete for the West Coast title.
Mike Scott, Virginia: If the sleeper Cavs mount a run to the NCAA tournament, the oft-injured Scott will be the reason why.
Renardo Sidney, Mississippi State: If Sidney is in shape and plays up to his potential, he has SEC Player of the Year potential and could be the difference between the Bulldogs making the NCAAs or NIT.
Andrew Smith, Butler: The Bulldogs will have fewer stars this season, but Smith has a chance to outshine Khyle Marshall and newcomer Roosevelt Jones with his scoring prowess in the post.
Chace Stanback, UNLV: Stanback's suspension to start the season is only one game, so that won't diminish his ability to lead the Rebels in their hunt for a Mountain West title.
Raymond Taylor, Florida Atlantic: FAU quietly won the Sun Belt East Division last season and Mike Jarvis' diminutive point guard was the catalyst behind the regular-season championship.
Hollis Thompson, Georgetown: If the Hoyas are to make the NCAA tournament again and be a pest in the upper half of the Big East, then Thompson needs a breakout season.
Kyle Weems, Missouri State: Doug McDermott is the one everyone is talking about in the Valley, but let's not forget that Weems is the reigning MVC Player of the Year. Too bad for the Bears he's their only returning starter.
Kendall Williams, New Mexico: The sophomore guard was the leading scorer in four postseason NIT games for the Lobos and should only get better with the addition of Australian Hugh Greenwood.
The transfers
Dewayne Dedmon, USC: Trojans coach Kevin O'Neill firmly believes this JC transfer is an NBA talent who could dominate the post and average a double-double for SC.
Arnett Moultrie, Mississippi State: The former UTEP big man is ready to have a bust-out season for a team that has serious bounce-back potential after a disappointing 2010-11 campaign.
Mike Rosario, Florida: The former Rutgers scoring guard finally has plenty of support around him and will put up numbers for a winner.
Rakim Sanders, Fairfield: The Boston College transfer should flourish after dropping down a level, and he should get coach Sydney Johnson another trip to the NCAA tourney. Johnson is beginning his first year at Fairfield after leading Princeton to the 2011 tourney.
Royce White, Iowa State: White is finally ready to be a star on the college scene after multiple transgressions at Minnesota.
Brandon Wood, Michigan State: The Spartans picked up a rare senior transfer (taking advantage of the graduate transfer rule) from Valparaiso who could be one of the best shooters in the Big Ten.
Tony Woods, Oregon: The embattled Woods arrived from Wake Forest after legal issues and has a chance to really shine as a double-double player for the first time in his career.
The freshmen
Bradley Beal, Florida: Beal has a chance to be a productive player in a frontcourt that has a vacuum after multiple seniors departed.
Gary Bell Jr., Gonzaga: Coach Mark Few has been anticipating Bell's arrival for over a year now. He's expected to step in and deliver right away.
Wayne Blackshear, Louisville: The Cardinals fancy themselves a Big East title contender, and that's partly because they consider Blackshear a star in the making.
Jabari Brown, Oregon: Brown was the star of the Ducks' trip to Italy with his scoring prowess, and expect that to continue in the Pac-12.
Jahii Carson, Arizona State: There is some question right now as to Carson's eligibility, but if he's good to go, the Sun Devils might become relevant in the Pac-12 again.
[+] Enlarge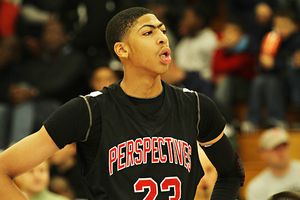 Brendan NolanThere seems to be little doubt that freshman Anthony Davis will have a major impact for UK.
Erik Copes, George Mason: Copes was bound for George Washington before Karl Hobbs was fired; now he'll be a headline performer for the Patriots and first-year coach Paul Hewitt.
Anthony Davis, Kentucky: Davis has a chance to be the SEC Player of the Year and the No. 1 pick in the NBA draft, so expect him to be on the midseason list when freshmen are allowed.
Andre Drummond, Connecticut: He will be an immediate star and help lift the Huskies into the national title chase again. He's more than likely a future top-five pick in the NBA.
Myck Kabongo, Texas: Coach Rick Barnes has had quite a bit of success with big-time freshmen guards, and Kabongo is next in line.
Michael Kidd-Gilchrist, Kentucky: Gilchrist will be another star on what will be a headline team throughout the season.
Johnny O'Bryant, LSU: Coach Trent Johnson needs the Tigers to start trending upward again, and he has a shot with the arrival of the big man from Mississippi.
LeBryan Nash, Oklahoma State: OSU is a bit of a mystery team in the Big 12, but the All-American from Dallas could push the Cowboys into contention.
Austin Rivers, Duke: Rivers will have the ball in his hands quite a bit and appears to be the next Duke star in a lengthy list of recognizable names.
Josiah Turner, Arizona: The Wildcats will win the Pac-12 regular-season title if Turner is as good as advertised.
Cody Zeller, Indiana: If coach Tom Crean is going to turn the Hoosiers into a relevant team this season, it will be because of Zeller and his impact in the Big Ten.