Category archive:

Illinois Fighting Illini
February, 8, 2013
02/08/13
7:47
AM ET
Brandon Paul
's bounce pass to a cutting
Tyler Griffey
stunned him so much that, for a nanosecond, he thought about dunking the ball and Indiana out of the No. 1 spot.
"But I thought I wouldn't get it off in time," Griffey told ESPN.com by phone late Thursday night from Champaign, Ill. "I knew 0.4 [seconds] is enough for a shot, so I thought I better get it off. And I knew I got it off in time."
Griffey made the right call. Opting to dunk would have meant the shot likely would have been late and led to an overtime in which the Illini might not have recovered.
Instead, Griffey scored the only way he could in this incredible situation. His shot has a chance to create shelf life in a similar manner to Christian Watford's shot for Indiana to beat Kentucky last season. Coincidentally, both shots were at Assembly Hall -- one in Bloomington, Ind., one in Champaign, Ill.
"It's pretty amazing to think about it," said Griffey. "I'm still hyperventilating. People were yelling at me on the street. This hasn't sunk in yet."
Griffey said the play call was one they had run in practice. He said the ball was placed out of bounds in an awkward spot on the side. For whatever reason, Indiana's Yogi Ferrell, Watford and Cody Zeller all were faced in one direction, leaving Griffey alone to cut to the basket with no one watching.
"It was bizarre how it happened," Griffey said. "I couldn't believe no one was in front of me to the basket."
The play occurred after Victor Oladipo recovered from turning the ball over to block D.J. Richardson's potential winning shot, which set up the inbounds play.
"I was trailing that play, and Brandon made the steal and D.J. had the ball and Oladipo made the play; he's a heckuva athlete," Griffey said. "He is a great player and a great defensive player. I was sprinting up as fast as I could."
The Illini had been struggling of late. They have marquee wins over Butler in Maui, at Gonzaga and at home over Ohio State before beating No. 1 Indiana, but Illinois entered the game with a 2-7 Big Ten record, hardly an NCAA-looking team.
But the Illini still had NCAA-worthy wins if they could bookend their season with quality victories. They just did.
"Coach [John Groce] said after the game we just have to trust each other, trust the system and the communication, and it showed on the court," said Griffey. "We were clapping and talking and encouraging each other [during the comeback after trailing 41-29 at the half].
"This is a huge confidence booster. We always knew we could do this, but we weren't playing like it. Guys were struggling, me included. I was 0-for-20 on 3s, and then I hit a couple of shots beyond the arc."
Griffey finished with 14 points, including two 3s.
Illinois has a daunting schedule, with five of the final eight on the road. The road games are at Minnesota, Northwestern, Michigan, Iowa and Ohio State with the three home games against Purdue, Penn State and Nebraska, three teams not heading to the NCAAs.
NCAA tournament selection committee chair Mike Bobinski said Thursday the committee would of course be tracking Illinois, and while that schedule looks strong, it also means the Illini have opportunities.
"The Big Ten is the best conference in the country," said Griffey. "We're going to enjoy it, and then on to Minnesota [on] Sunday."
Why not enjoy it? He was in the center of a surge of humanity.
"It was surreal," said Griffey. "I was just trying to keep my balance as long as I could stay on my feet before my teammates tackled me."
Griffey's thrilling shot is sure to be framed, just like Watford's was against Kentucky a year ago.
"I'm sure I'll get one," said Griffey. "I'll remember that the rest of my life."
April, 5, 2012
04/05/12
5:39
PM ET
Bruce Weber had quite a week, easily the richest in his life and possibly the most hectic.
How many people can say they got to keep $3.9 million from their previous job (Illinois) and then were hired for a new gig (Kansas State) for $8.5 million over five years?
Well, probably only a handful of coaches in sports and Hollywood actors, among a few select professions.
"I had a good week last week," Weber said.
Weber was fired last month from Illinois. He said he was shocked over the way the season ended. But the Illini had floundered down the stretch and a blowout loss at Nebraska in February seemed to spell doom.
A season ago, he decided against pursuing openings at Oklahoma and Missouri. He wanted to stay as coach of the Illini and Meyers Leonard. His wife, Megan, didn't want to leave Champaign. Daughter Emily was finishing her freshman year at Illinois.
But the season spiraled out of control after a strong start that included wins over Gonzaga and Ohio State. Illinois lost 12 of its last 14 games.
"It was a tough time in my life," Weber said. "We coached our butts off but the team lost its spirit and lost its heart. They were still playing hard and trying. But we couldn't get over the hump. I thought if we won two games in the Big Ten tournament we would have had enough top-100 wins to get in the NCAA tournament.
"Whatever happened with my job, I wanted the kids to have success and the opportunity. I stayed there because of my family and the freshmen and the younger guys. It was hard."
But Weber was in a rare situation for a fired coach. He was a wanted commodity.
He could have gone back to Southern Illinois, where he once coached. Instead, he waited to see if there would be other offers.
And there were.
Weber detailed his week Wednesday night for ESPN.com.
Weber feared that he wouldn't get another job when the phone didn't ring. But suddenly, prior to the Final Four, there was interest. He had visited College of Charleston the week before and seriously considered the job. He has vacationed in South Carolina often.
"I thought this might be the place I end up but then things changed," Weber said. "My wife said 'Are you ready to not be at the highest level? I know you. You spent 27 years in the Big Ten [at Purdue and Illinois] and I want you to be happy and if you are go for it.' And then this came up."
"

It was kind of amazing. I went to New Orleans not expecting to be in Manhattan, Kansas [on Saturday].

"

-- Bruce Weber
It started last Monday and went into Tuesday. Weber was setting up a number of interviews. But then he heard that Kansas State coach Frank Martin was going to South Carolina and Weber could be a dark horse candidate for the Wildcats' job.
He was on the phone for eight or nine hours last Tuesday while his home in Champaign was prepped for a prospective buyer.
"Then all of a sudden, I was asked if I could meet with Kansas State in Chicago on Wednesday [before the Final Four]," Weber said.
He was supposed to meet for one hour, but it lasted three.
He returned home and pulled an all-nighter to get ready for a home inspection at 8 a.m. Thursday. He had to find a place for his dog during the day. And he had a flight to catch for New Orleans, where he had three or four more interviews for other jobs.
Kansas State asked him to meet on Friday, but it turned into another three-hour interview. Later on Friday, K-State president Kirk Schulz traveled to New Orleans to meet with Weber, along with athletic director John Currie. They met again later in the evening.
"And then after 11 p.m. or midnight, they offered me the job and asked if I could be a on a plane at 8 a.m. to pick up my wife [in Champaign] for a press conference at 3 p.m. [in Manhattan, Kan.]," Weber said. "It was kind of amazing. I went to New Orleans not expecting to be in Manhattan, Kansas [on Saturday]."
Weber met with the Kansas State players prior to the news conference.
The first player he met with was Rodney McGruder. Weber wanted to make sure that the junior guard was on board. He went to a reception with boosters Saturday night. By Sunday morning he was at a church in Manhattan for mass and then went out with a real estate agent.
Weber followed that with individual meetings with each returning Kansas State player, a must considering this Wildcats team has the core returning after losing to Syracuse in the third round of the NCAA tournament.
Weber then headed back to Champaign on a private plane for Emily's cheerleading banquet. He packed up enough clothes and returned Monday morning to Manhattan for workouts with the players.
Since Monday, he has worked out the team three times.
"It's been so positive," Weber said. "Everyone has been really receptive. I know they could be wary about the new guy and what he's about, but they've been pretty good."
Weber offered at least one assistant position to a member of Martin's staff but was turned down. He hired former SIU head coach and his former assistant Chris Lowery. He said he will likely mix in some members of his former Illinois staff, but is waiting for answers including from top assistant Jay Price. But he needs to know sooner than later so he can move in another direction if need be. Weber said he will hire an assistant with different recruiting contacts, notably Texas ties.
But so far, less than a week on the job, he is convinced that no one is leaving from the team.
"I would tell you that I feel that everybody is going to stay," Weber said. "McGruder has been the best. I got ahold of him before I took the job ... to see how he would feel about things. He was very positive and that was a good step in making my decision."
Weber said that chatter over Will Spradling leaving is unfounded.
"Frank was great here, there was a great culture here," Weber said. "I figured when I got to Illinois I had to win the players over [that were recruited by Bill Self]. That's what I'm attacking now. I'm making sure the players are happy and if they're happy the fans will come."
Lowery reached out to Martin. Weber will soon. He will also seek out former Kansas State assistant Brad Underwood.
"We've got good athletes, a point guard, McGruder, we just need to mix in a few guys," Weber said. "It's a good group. They can't score or had trouble doing so during the year."
McGruder hasn't worked out yet with Weber due to stress fracture surgery on his foot. But he'll be back soon. Weber is looking for a transfer to fill out the recruiting class.
"Frank did really good things, so did [ex-Kansas State coach Bob Huggins]," Weber said. "I'm replacing a coach that was well liked and did good things. We've got to continue what he's done. That's the biggest thing."
March, 9, 2012
03/09/12
8:23
PM ET
Bruce Weber might have been out at Illinois no matter how the Illini's season ended.
Mike Thomas is clearly looking to get his own coach, as is often the case when a new athletic director takes over at a school.
There was no shortage of mistakes made at Illinois this season and everyone is at fault. Thomas didn't help the situation by declining to back Weber during a radio interview, essentially sealing Weber's fate in the middle of the Big Ten season.
The Illini were in the midst of a three-game losing streak when that dreaded no-confidence vote was rendered; they would go on to lose their next three after it. Weber's reaction at the time was honest but he could not mask his frustration, providing what turned out to be prophetic insight into his coaching fate.
The dysfunction isn't consigned to this Illinois team. Indeed, it dates to previous seasons. The recruitment of Jereme Richmond, heralded at the time, ended up being a complete bust after one year. Demetri McCamey and Weber had their issues at times.
But none of this is to say Weber did not recruit well, at least initially.
Criticism of Weber for missing out on Chicago recruits such as Derrick Rose or Anthony Davis is garbage. Illinois, no matter who was coaching, wasn't going to beat John Calipari and his recruiting connections for Rose (Memphis) or Davis (Kentucky). Eric Gordon was set to go to Illinois before Kelvin Sampson pried him away and persuaded the Indianapolis player to stay in his home state.
Brandon Paul and Meyers Leonard were coveted players and remain great gets for the Illini.
Weber should have gone to Oklahoma last year when he had the chance. Herb Sendek had the right idea when he left NC State right before he was about to be tossed and went to Arizona State.
Weber will be high on the list to take the Southern Illinois head coaching vacancy, where he once coached, and replace his former assistant, Chris Lowery. It's one option, at least. Weber didn't forget how to be a head coach; he just needs a fresh start.
Thomas will go after VCU's Shaka Smart, who grew up in the Midwest, to replace Weber. Smart won't say anything while coaching the Rams in the NCAA tournament. He signed a new 10-year deal last spring after VCU's Final Four run. He could pull a Brad Stevens (Butler) or Mark Few (Gonzaga) and stay put where he's comfortable. But Illinois is one of the best jobs in the country because of the conference, the proximity to Chicago-area talent and the fan base (though the facilities could use a serious upgrade).
Smart would infuse energy into the program and would certainly be a hit in Chicago and around the Midwest. But let's not go overboard on the idea that whoever is the coach at Illinois is suddenly going to change the recruiting culture. Programs such as Kentucky, North Carolina and Duke are always likely to be the top choices among elite players. That is life.
If, for some reason, Smart weren't the choice, then expect plenty of others to clamor for this gig. Washington's Lorenzo Romar, who coached at Saint Louis, has maxed out at his alma mater and could be looking for a new challenge. Oregon State's Craig Robinson is a Chicago native and former Northwestern assistant. His starting point guard, Ahmad Starks, is from Chicago.
Duke associate head coach Chris Collins, who played at Glenbrook North High in Illinois, is also on a possible short list, although he would likely make more sense for Northwestern if that job comes open.
Maybe Weber had a chance to salvage his job had Illinois made the NCAA tournament. Thomas didn't help him. The staff and players never rallied. The team didn't quit, but the dysfunction, especially down the stretch, was evident.
Reaching the Final Four, as Weber did in 2005, isn't like a Supreme Court appointment. It can buy you time, but not a lifetime appointment. Georgia Tech fired Paul Hewitt. Illinois fired Weber. UCLA may do the same to Ben Howland in the near future.
When it happens, there is plenty of blame to go around, not just for coaches, but for officials in the athletic department, the staff and players.
The job is still a good one and the program will continue to survive and thrive. The divorce will ultimately be good for both parties. But like most, it got messy on its way to a final parting.
February, 24, 2012
02/24/12
11:13
PM ET
The Illinois players need to forget about the coaching staff's fate and realize they can still go to the NCAA tournament.
This is on the players.
Coach Bruce Weber is likely out at season's end. No one has actually told Weber this yet, but according to those close to him, he wouldn't be surprised if it happens. He won't say it publicly and he shouldn't until the season is over. There have been enough public missteps recently.
Weber will get his $3.9 million buyout and decide what he'll do next. He's as genuine a coach as the sport has seen in some time. He could end up helping his good friend Chris Lowery at Southern Illinois (if Lowery is still employed), or could be a hot commodity for a school like SIU. Weber didn't suddenly forget how to be a head coach.
But the rest of this season isn't about him. He made his mistakes with this team, just like everyone else in the program should take ownership of the current slide. Weber had a chance to not be in this situation because he could have pushed for either the Oklahoma or Missouri openings last offseason. He had a chance at both. But he stayed loyal to Illinois. His family didn't want to leave Champaign, either, considering that one of his daughters is a cheerleader with the Illini. Weber could have made a play for Oregon the previous year, too, when that job went to Creighton's Dana Altman.
Weber stayed too long. He knows it. And it will ultimately be his undoing at Illinois. According to multiple sources, he hasn't met with relatively new athletic director Mike Thomas lately. Thomas, according to sources, hasn't been micromanaging with any of the basketball coaches as he had to take care of a football program, firing/hiring a new coach there.
If Weber is done, the speculation will be intense when the season is over as to whether VCU's Shaka Smart will be the first and only choice for this job. Thomas and Smart have a pre-existing relationship, and if Smart were to look to advance his career, this is a no-question move. If Smart went to Illinois, Chicago could end up being a pipeline to Champaign for talent. All of that speculation is for when the season is over.
How the final three games and the Big Ten tournament go is up to the players. Guys like Meyers Leonard and Brandon Paul can decide if they want to play in the NCAA tournament.
This is up to them. The fate of the coaching staff is no longer an excuse. Beating Iowa and Michigan at home is more than doable. Wisconsin is hardly a team that is a lock at home this season after losing multiple games at the Kohl Center.
Playing the what-if game with Illinois isn't too difficult. If the Illini were to win these games, or at the very least two of the three, then the résumé would be enhanced since wins over Gonzaga, Michigan State and Ohio State are already in place.
Of course, losing nine of the past 10 games is hardly a ringing endorsement for a bid. And the way the second half played out at Nebraska didn't pass anyone's eye test.
But the season shouldn't be toast. Playing in the NCAA tournament can be a once-in-a-career situation for some of these players going forward. Who knows what will happen next season. Why not try to do something now?
There is no reason why this team should quit or take a pass on the rest of the season. They can't save the coaching staff. It's over. So go and play for yourselves, for the pride in your school and try to end your season on a high.
If the players continue the nosedive, then at this juncture they will have no one to blame but themselves.
The staff will continue to coach, even though the end is near. If the players want to have enjoyable memories from this season, they can still make them, beginning Sunday against a suddenly surging Iowa and then next week against Michigan and at Wisconsin.
It's up to them, not the staff.
February, 17, 2012
02/17/12
7:16
PM ET
Sometimes we fault coaches for not saying enough.
Sometimes we fault coaches for saying too much.
Illinois coach Bruce Weber was emotional after a loss to Purdue on Wednesday. It was a game that the Illini should have won, but didn't, and the breakdowns could be attributed to the coaching staff and the execution of the players. It was a team loss.
Weber unloaded during the news conference, as though the media members in front of him were his therapist. But there was no confidentiality in the room; every word was public record.
He called out his own players and put plenty of blame on himself, saying he has coached not to lose all year.
He apologized for his comments Thursday. He reiterated his desire to remain at Illinois in a press conference Friday.
If any coach on the hot seat has reason to be defensive about his job, it's Weber. He was within minutes of a national championship in 2005. And don't start with the "he didn't recruit the players, Bill Self did." That argument holds no water when it comes to the accomplishments of that particular season, just like a similar argument does not hold for Frank Haith at Missouri this season.
It's fair game to criticize Weber's program for its recruiting misses and disciplinary problems, as well as the Illini's erratic play in the Big Ten. But Weber has won multiple Big Ten titles, hasn't had academic issues and is widely regarded as a genuine, decent, humble man.
It's a shame that his tenure at Illinois has come to this, since he's someone that has been good for the game. If this does end up being his final season with the Illini, he would be a perfect fit for a school in a conference like the Missouri Valley, where he coached at Southern Illinois before arriving at Illinois.
He has consistently worn his emotions on his sleeve for all the world to see. He has made mistakes on the recruiting trail, including a glaring one in bringing Jereme Richmond to Champaign. He had Eric Gordon before Kelvin Sampson scooped him up and kept the Indiana native in Bloomington. He thought he had a shot with Chicago native Derrick Rose, though that seemed unlikely.
Many coaches have tried to figure out how to successfully recruit Chicago. Many more have failed than flourished.
Weber noted that he has turned down three jobs in the past two years due to the loyalty he has to Illinois. I spoke with him last offseason about one of those jobs and he simply didn't want to leave Illinois. He said the Illini could be special in the next two years with recruiting trending in their favor.
In hindsight, that was probably a mistake, since a change in administration was coming -- Ron Guenther was out as athletic director and Mike Thomas was in. It's never a good sign for a coach experiencing a rough patch to have a new boss inserted into the equation. Thomas was noncommittal when asked to give Weber a vote of confidence recently.
Which means he could be mustering up a reported $3.9 million buyout for Weber. That's a tough figure for a state school in these trying economic times, especially one that's already hired a new football coach. And even if Illinois were to pay that price, it would still have to pay a considerable amount to lure potential replacements such as VCU's Shaka Smart, Butler's Brad Stevens or even Duke associate coach Chris Collins.
The best-case scenario for all parties would be if Weber found another gig and left Illinois of his own volition, giving himself and the program a fresh start.
There's a feeling of uncertainty now, and it's there for everyone to see. The questions will only intensify if the Illini continue to sputter down the stretch; they've lost four games in a row and play three of their remaining five on the road, including at Ohio State and Wisconsin.
Of course, there's always that chance of a run to the NCAA tournament. The opportunities are ahead of Illinois in the next three weeks, and this team can surprise people if there is uniformity on how to execute.
The staff is focused on getting a bid and the players deserve their full attention. All is not lost, for this season at least. There will be time to assess the staff and the roster after the season and that should be done as soon as Illinois' season is over. But that time is not now. The staff hasn't quit; the administration shouldn't relinquish its support, either. If the players are still buying into the coaching and the team's goals, then at least the rest of this season can be salvaged. What happens next should be discussed in late March.
February, 13, 2012
02/13/12
9:25
PM ET
Quick hitters for a Monday as we hit the stretch run of the season:
• Kentucky freshman Anthony Davis should be the new front-runner for national player of the year. Kansas' Thomas Robinson deserves all the adulation he has received for what he has done to this point in his career and this season for the Jayhawks. But no player changes the game the way Davis has in the SEC this season. He should be the SEC player of the year and at the very least a runner-up if he's not the choice for national player of the year.
Kentucky coach John Calipari said Monday, "He changes the game for everybody, for our team, for everybody. He does it without changing his demeanor. He doesn't have a selfish bone in his body. That's what makes him the most valuable player out there."
• When asked about Illinois coach Bruce Weber's job security, Illini athletic director Mike Thomas gave the standard response about evaluating the entire program, like he would for all 18 sports, at the end of the season. That doesn't necessarily sound like he's backing Weber.
One source close to the situation said Weber has had a good relationship with Thomas and that Thomas hasn't given him any indication that he's out.
Know this: Weber is a genuinely nice man. He attempts to do everything the right way. He coached the 2005 Illinois team exceptionally well and was within five minutes of a national title in St. Louis. The program has been on and off the bubble ever since, it seems.
The best-case scenario at some point may be if Weber moved on, on his own, for a fresh start. Regardless of what occurs in 2012-13, the Illini have enough talent to be an elite Big Ten team next season. That's of course if Meyers Leonard decides to stay put.
• Staying too long in one place isn't a false theory. That's why some coaches may regret not jumping when they had the chance. Weber may be one of them. Jim Baron at Rhode Island could be another.
• I won't be surprised if Northwestern's Bill Carmody leaves even if the Wildcats make the NCAA tournament for the first time ever. Carmody has put every ounce of his sweat into trying to get this program into the tournament. He constantly looks like the weight of the world is on his shoulders. If he doesn't make the tournament, there's nothing wrong with knowing he gave it everything he had and the program never quite got over the hump. The Wildcats have to win a few key upcoming home games to try to influence the committee that they are worthy. Of course, if Carmody were to finally break through and make the NCAAs, the recruiting may go to another level and he would have to stay. But at Northwestern, just making the tournament would qualify as enough for him to move on.
• The BracketBuster games looked tantalizing good a few weeks ago. But losses by Nevada, Iona, Creighton, Murray State and Saint Mary's have lowered the interest/importance a tad. The hottest teams since the matchups were announced are Long Beach State, Wichita State, Drexel and VCU. If you could reseed and have those four teams play in some form, that would still provide plenty of pop. Long Beach State is at Creighton, Wichita at Davidson, Drexel at Cleveland State and VCU hosts Northern Iowa. The Saint Mary's-Murray State game still has enormous value for the Racers. A win and everyone will settle down a bit about the Racers' at-large hopes. A loss and suddenly they are tossed back into the pool. The expectations for these teams to run the table from the moment the matchups are announced is simply an unfair expectation.
• I don't think I've ever picked a team in November to make the Final Four and then not have that squad even make the NCAA tournament. Xavier could be the first.
• There is a strong chance multiple teams from power six conferences will have double-digit conference wins and not get bids. This is the repercussion of having unbalanced schedules. Two teams to watch for this are South Florida and NC State. The coaches know they can't complain about winning 10 games in the Big East or ACC if they didn't beat any of the top four teams in the conference.
• Valparaiso coach Bryce Drew won't win national coach of the year. But he better win the Horizon League honor. I saw this team in an exhibition game in November. There was no reason to suspect the Crusaders would be leading the Horizon and on their way to a possible NCAA tournament berth. If you had to take which Drew brother would be in first place on Feb. 13 in his respective conference, it wouldn't have been close. Scott Drew of Baylor would have been the choice.
• San Diego State's new rival in the Big West in 2013 will be Long Beach State. But the games simply won't feel as grand as when the Aztecs play UNLV. Everyone squawks about Missouri and Kansas playing in the future. Well, SDSU and UNLV should continue their series, as well. It's regional, easy travel and both programs are going to stay at a high level for the near future.
• Murray State has tremendous respect among the coaches to only fall seven spots to No. 14 in the ESPN/USA Today poll after losing at home to Tennessee State. But what about Wichita State? The Shockers got no respect from the coaches after rocking Creighton in Omaha and establishing themselves as the premier team in the Valley. Wichita wasn't in the Top 25 released Monday.
• I don't know which way I would lean for the national coach of the year award. The candidate list is quite long with Kentucky's John Calipari, Syracuse's Jim Boeheim, Missouri's Frank Haith, Kansas' Bill Self, Georgetown's John Thompson III, Notre Dame's Mike Brey, UNLV's Dave Rice, San Diego State's Steve Fisher, Saint Mary's Randy Bennett, Murray State's Steve Prohm and Michigan State's Tom Izzo.
October, 14, 2011
10/14/11
5:15
PM ET
Locked out by NBA owners,
Kemba Walker
is spending his October working out with his former Connecticut teammates.
Walker doesn't have second thoughts about declaring for the NBA draft. He was gone as soon as the Huskies won the national title, and his decision was probably made far earlier.
As college basketball practices begin Friday evening and the lockout continues, it is worth pondering the players who might be questioning their moves last spring and what their old college teams would look like right now if they'd made the decision to stay in school.
It was no secret that the lockout was a likely occurrence. The possibility was hardly a secret. Yet plenty of questionable moves were made by players who decided to stay in the draft. Some were selected later than they were projected; others weren't selected at all.
[+] Enlarge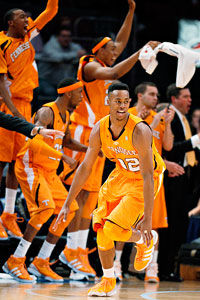 AP Photos/Henny Ray AbramsUndrafted Scotty Hopson certainly could've helped the rebuilding efforts at Tennessee.
Scotty Hopson, Tennessee: Hopson had no business leaving for the NBA, even if Bruce Pearl had not been fired. Hopson was never a consistent shooter and didn't continue to progress on an upward trajectory. He wasn't selected in the NBA draft like his teammate Tobias Harris, who landed in the first round. Had Hopson realized he wasn't going to get picked -- something that he had to have heard many times -- then he would have been a key bridge for new coach Cuonzo Martin. Martin could have used Hopson's experience and shooting to keep the Volunteers relevant in a transition year. Hopson would have been a volume shooter and improved his chances of being selected in 2012. Instead, Hopson and the Vols both lost. Tennessee is in rebuilding mode and will have a hard time staying afloat in the SEC.
Jereme Richmond, Illinois: Richmond clearly had issues, as evidenced by his arrest on assault and weapons charges in August. So it might have been best for all parties that he split. But maybe, just maybe, had he decided to return to Illinois he wouldn't have found himself over the summer as an undrafted, lost young man. This may be a reach, but it would be interesting to see what could have occurred in his life had he decided to stick out his commitment to Illinois. If he had bought into the program for a second year, he would have helped offset some significant senior losses for the Illini. In the end, Illinois wins by not having his baggage on the squad. Richmond lost by declaring, not being selected and now seemingly untouchable due to his arrest. Illinois is a team that has the potential to be a sleeper in the Big Ten with Brandon Paul and Meyers Leonard. But there are plenty of question marks to lock in the Illini as an NCAA tournament team.
Carleton Scott, Notre Dame: Scott surprised the Irish by staying in the NBA draft. He had a chance to play one more season with Tim Abromaitis and help Notre Dame offset the loss of valued senior leader Ben Hansbrough. Scott was never going to be a star for the Irish. He wasn't going to be a lock for the NBA, either. His best bet was to play professional basketball somewhere internationally. Notre Dame was going to take a step back with Hansbrough's departure anyway, but the Irish could have used another anchor inside to keep their head above water in a rugged middle of the conference. Now the Irish is depleted in the post. Scott could have definitely helped there.
Cory Joseph, Texas: Joseph did find his way into the first round, barely. So it's hard to completely fault him here, despite failing to leave his mark in Austin. The Longhorns have one of the top guards in the country in freshman Myck Kabongo. Joseph could have complemented Kabongo and allowed the Horns to have a stellar backcourt. Texas will still have talent, but will be lacking experience. The Longhorns were going to lose Tristan Thompson and Jordan Hamilton early to the draft. But it wasn't a given that Joseph was going to leave, too. The triple hit might be too much for UT to overcome with so many teams competing for the Big 12 title.
Shelvin Mack, Butler: Would Mack have gone to three straight national championship games? The odds would have been exceedingly low. Losing Matt Howard was a crushing blow to the Bulldogs. I didn't blame Mack for leaving last April because of the sting of losing two straight national championship games. Mack had come back without teammate Gordon Hayward and now he was expected to do it again without Howard? Still, the lockout is on, and Mack isn't in Washington playing for the Wizards. Put Mack on the Bulldogs next to Ronald Nored and newcomer Roosevelt Jones with Andrew Smith and Khyle Marshall inside, and the Bulldogs are once again an intriguing threat to go deep. If the lockout lasts well into the winter, Mack may watch Butler games and find himself at Hinkle Fieldhouse longing for his final season of eligibility. It would be a shame if the lockout lasts for months and Mack sits idle. He had one more run in him.
Travis Leslie and Trey Thompkins, Georgia: The Bulldogs made the NCAA tournament last season. If Leslie and Thompkins had come back alongside returnee Gerald Robinson, UGA would have made the NCAAs again. The SEC is stronger this season with possible NCAA teams Kentucky, Florida, Vandy, Alabama and Mississippi State. Georgia would have comfortably made it six. Instead, the Bulldogs are rebuilding or at least seriously retooling under Mark Fox.
Tyler Honeycutt and Malcolm Lee, UCLA: The Bruins have a loaded frontcourt with Reeves Nelson, Josh Smith and North Carolina transfers David and Travis Wear. But the Bruins are lacking proven, productive experience on the perimeter. That could be the difference between an NCAA berth and a team that could have made a run toward New Orleans. Honeycutt and Lee didn't get drafted in the first round, going in the second instead. And now they can't play in the NBA for the foreseeable future. UCLA will still be a Pac-12 title contender and NCAA team. But the possibilities had those two returned to Westwood have to gnawing at coach Ben Howland.
Josh Selby, Kansas: Selby wasn't eligible and then he was hurt and never played a full season for the Jayhawks. He didn't get into the first round, either. And it's too bad. Selby should have shown more maturity, or at least someone associated with him maybe could have advised him better. He needed to play a full season to prove that he could do it. If he had, then the Jayhawks would be much more likely to make a Big 12 title run and Final Four quest. The Jayhawks were still selected to win the Big 12 on Thursday. But that might be more out of fear of selecting Baylor or Texas A&M and getting burned by KU once again.
DeAndre Liggins, Kentucky: Liggins did well enough to warrant a second-round selection, and the Wildcats aren't hurting, either. They are a consensus top-four selection in the preseason. But Kentucky still lacks overall experience. Sure, Terrence Jones and Darius Miller are back, but toss in Liggins and suddenly the Cats don't have to rely so much on the freshmen. Liggins would have fit in even better with his length, and the style UK will play this season with the long set of newcomers that John Calipari brought in this season. Liggins may long to be in Rupp Arena if the lockout drags and the Wildcats are pushing for a return trip to the Final Four.
Jordan Williams, Maryland: Williams was selected high in the second round and fulfilled his dream of being an NBA draft pick. His return may not have changed Gary Williams' decision to retire. But had the talented sophomore stayed he would have been beloved by new coach Mark Turgeon, who thirsts for a big halfcourt playes like Williams. He would have been one of the premier bigs in the country and relished his role as the anchor on a Maryland team that would have fed him even more in the post. Maryland probably wasn't an NCAA team even if Williams had returned, but he would have been featured even more as a junior. Now he sits idle and the Terps under Turgeon are in complete rebuild mode.
Darius Morris, Michigan: Morris missed a potential tying bucket against Duke in the NCAA tournament. If he had returned to join Tim Hardaway Jr., there is a chance the seeds would have been reversed if the two teams played again this season. Morris could have been a difference for Michigan. Instead, the Wolverines lack experience next to Hardaway and he loses a quality sidekick who can be just as disruptive as he can be offensively. Morris was picked by the Lakers in the second round, but he's not playing for them now. Michigan may get another crack at Duke if the two teams win first-round games in the Maui Invitational. Meet in Maui with Morris and the Wolverines probably would have been the pick. Instead, Michigan is once again the underdog, seeking respect as a consistent national player.
October, 3, 2011
10/03/11
6:17
PM ET
At this time last year, Ben Hansbrough's name didn't appear on the Wooden Award preseason watch list.
Five months later, he edged out Connecticut's Kemba Walker for Big East Player of the Year.
Using that as a backdrop, let's remember that the list of 50 Wooden nominees is flawed, much like any of the award lists. The Wooden Award does not allow its voters to nominate any freshmen or transfers (either four-year or junior college) on their ballots.
And with college basketball as loaded with talent as any year since 2007-08, narrowing it down to 50 is not easy. So below I've attempted to come up with the names that didn't make it, either as "just missed the cut" omissions or just because they're freshmen or transfers. These guys aren't on the list (which can be found here), but might show up when it's updated during the season.
This group is by no means definitive, either. There's no telling who else might emerge nationally as the games get under way.
Let's take a look …
The omissions (in alphabetical order):
Julian Boyd, Long Island: The Blackbirds are the favorite again in the Northeast Conference and the main reason is because Boyd is back and ready to dominate the stat sheet.
D.J. Cooper, Ohio: The diminutive point guard does a little bit of everything; he averaged 15.8 ppg, 7.5 apg and 5.0 rpg for the Bobcats last season.
[+] Enlarge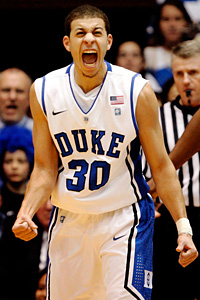 Streeter Lecka/Getty ImagesSeth Curry hasn't done enough to warrant a mention on a preseason watch list, but he might end up being a Wooden addition.
Jared Cunningham, Oregon State: Cunningham has some of the best hops in the sport and a chance to be a Pac-12 star, allowing the Beavers to finally move up in the standings this season.
Seth Curry, Duke: Curry was a standout shooter for the Blue Devils on their trip to China and could be one of the top scorers on the team.
Brandon Davies, BYU: Davies was recently reinstated to the Cougars, and the offense is expected to flow through him inside and out as BYU mounts a campaign to win the WCC in its first year in the league.
Matthew Dellavedova, Saint Mary's: SMC coach Randy Bennett envisions this as one of the best teams he's ever had, but a lot of that will have to do with whether Dellavedova can shoot like Mickey McConnell did last season.
Greg Echenique, Creighton: Echenique was a rebounding force for Venezuela this summer and should do even more for the Bluejays with a full season to work with.
TyShwan Edmondson, Austin Peay: The Governors should be the favorite in the Ohio Valley with a legit scorer like Edmondson, who has a strong man, Will Triggs, to take pressure off him.
Kyle Fogg, Arizona: Fogg is next in line to assume a leadership position for the Wildcats, who are in a position to compete for Pac-12 titles for years to come.
Kevin Foster, Santa Clara: As a sophomore, Foster sort of came out of nowhere to average 20.2 ppg and become one of the nation's top 3-point shooters.
Chris Gaston, Fordham: The Rams aren't any good, but the nation's leading returning rebounder (11.3 rpg) at least deserves a shout-out in this space.
Yancy Gates, Cincinnati: UC coach Mick Cronin said he'd be surprised if Gates wasn't one of the 10 names on the Big East preseason first team.
Malcolm Grant, Miami (Fla.): The Hurricanes have to play most of the season without big man Reggie Johnson, so Grant will have more opportunities to shine.
Rob Jones, Saint Mary's: Jones could be a double-double regular for the Gaels, and for Saint Mary's to win the WCC, Jones will have to be a star.
Doron Lamb, Kentucky: John Calipari says Lamb will be the Wildcats' best player. Just Coach Cal mind games, or the truth?
Meyers Leonard, Illinois: Leonard didn't contribute a whole lot as a freshman, but he was a hidden gem on the U.S. U-19 team in Latvia this summer. The Illini are expecting big things out of him.
C.J. McCollum, Lehigh: McCollum is the nation's leading returning scorer (21.8 ppg) and is in the top five in steals (2.5 spg). Oh, and he did that as a freshman. What more do you need to know?
Cameron Moore, UAB: The Blazers have been consistently good under Mike Davis and have had unheralded C-USA stars. Moore is the latest.
Toure' Murry, Wichita State: If the Shockers win the Missouri Valley over Creighton, a lot of the credit will end up going to the veteran Murry.
[+] Enlarge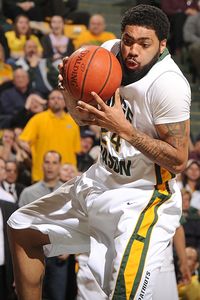 Rafael Suanes/US PresswireRyan Pearson looks to lead Mason to another run to the NCAAs.
Brandon Paul, Illinois: Illini coach Bruce Weber was a bit surprised Paul didn't crack the top 50 on the Wooden list, given his overall importance to this team.
Ryan Pearson, George Mason: The Patriots are a trendy pick for the Top 25 and a lot of that has to do with the versatility of Pearson.
Damier Pitts, Marshall: The Thundering Herd are a real sleeper to gain an NCAA tourney berth out of Conference USA in large part because of Pitts.
Herb Pope, Seton Hall: Pope has come back from multiple life-threatening situations and has a real shot as a senior to put it all together and finally shine.
Terrence Ross, Washington: The Huskies can't be dismissed as a major player for the Pac-12 title, and if they win it, Ross will be a significant reason why.
Robert Sacre, Gonzaga: Sacre has matured into a solid post player, and that progress shows no signs of stopping as the Zags once again compete for the West Coast title.
Mike Scott, Virginia: If the sleeper Cavs mount a run to the NCAA tournament, the oft-injured Scott will be the reason why.
Renardo Sidney, Mississippi State: If Sidney is in shape and plays up to his potential, he has SEC Player of the Year potential and could be the difference between the Bulldogs making the NCAAs or NIT.
Andrew Smith, Butler: The Bulldogs will have fewer stars this season, but Smith has a chance to outshine Khyle Marshall and newcomer Roosevelt Jones with his scoring prowess in the post.
Chace Stanback, UNLV: Stanback's suspension to start the season is only one game, so that won't diminish his ability to lead the Rebels in their hunt for a Mountain West title.
Raymond Taylor, Florida Atlantic: FAU quietly won the Sun Belt East Division last season and Mike Jarvis' diminutive point guard was the catalyst behind the regular-season championship.
Hollis Thompson, Georgetown: If the Hoyas are to make the NCAA tournament again and be a pest in the upper half of the Big East, then Thompson needs a breakout season.
Kyle Weems, Missouri State: Doug McDermott is the one everyone is talking about in the Valley, but let's not forget that Weems is the reigning MVC Player of the Year. Too bad for the Bears he's their only returning starter.
Kendall Williams, New Mexico: The sophomore guard was the leading scorer in four postseason NIT games for the Lobos and should only get better with the addition of Australian Hugh Greenwood.
The transfers
Dewayne Dedmon, USC: Trojans coach Kevin O'Neill firmly believes this JC transfer is an NBA talent who could dominate the post and average a double-double for SC.
Arnett Moultrie, Mississippi State: The former UTEP big man is ready to have a bust-out season for a team that has serious bounce-back potential after a disappointing 2010-11 campaign.
Mike Rosario, Florida: The former Rutgers scoring guard finally has plenty of support around him and will put up numbers for a winner.
Rakim Sanders, Fairfield: The Boston College transfer should flourish after dropping down a level, and he should get coach Sydney Johnson another trip to the NCAA tourney. Johnson is beginning his first year at Fairfield after leading Princeton to the 2011 tourney.
Royce White, Iowa State: White is finally ready to be a star on the college scene after multiple transgressions at Minnesota.
Brandon Wood, Michigan State: The Spartans picked up a rare senior transfer (taking advantage of the graduate transfer rule) from Valparaiso who could be one of the best shooters in the Big Ten.
Tony Woods, Oregon: The embattled Woods arrived from Wake Forest after legal issues and has a chance to really shine as a double-double player for the first time in his career.
The freshmen
Bradley Beal, Florida: Beal has a chance to be a productive player in a frontcourt that has a vacuum after multiple seniors departed.
Gary Bell Jr., Gonzaga: Coach Mark Few has been anticipating Bell's arrival for over a year now. He's expected to step in and deliver right away.
Wayne Blackshear, Louisville: The Cardinals fancy themselves a Big East title contender, and that's partly because they consider Blackshear a star in the making.
Jabari Brown, Oregon: Brown was the star of the Ducks' trip to Italy with his scoring prowess, and expect that to continue in the Pac-12.
Jahii Carson, Arizona State: There is some question right now as to Carson's eligibility, but if he's good to go, the Sun Devils might become relevant in the Pac-12 again.
[+] Enlarge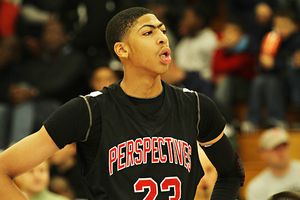 Brendan NolanThere seems to be little doubt that freshman Anthony Davis will have a major impact for UK.
Erik Copes, George Mason: Copes was bound for George Washington before Karl Hobbs was fired; now he'll be a headline performer for the Patriots and first-year coach Paul Hewitt.
Anthony Davis, Kentucky: Davis has a chance to be the SEC Player of the Year and the No. 1 pick in the NBA draft, so expect him to be on the midseason list when freshmen are allowed.
Andre Drummond, Connecticut: He will be an immediate star and help lift the Huskies into the national title chase again. He's more than likely a future top-five pick in the NBA.
Myck Kabongo, Texas: Coach Rick Barnes has had quite a bit of success with big-time freshmen guards, and Kabongo is next in line.
Michael Kidd-Gilchrist, Kentucky: Gilchrist will be another star on what will be a headline team throughout the season.
Johnny O'Bryant, LSU: Coach Trent Johnson needs the Tigers to start trending upward again, and he has a shot with the arrival of the big man from Mississippi.
LeBryan Nash, Oklahoma State: OSU is a bit of a mystery team in the Big 12, but the All-American from Dallas could push the Cowboys into contention.
Austin Rivers, Duke: Rivers will have the ball in his hands quite a bit and appears to be the next Duke star in a lengthy list of recognizable names.
Josiah Turner, Arizona: The Wildcats will win the Pac-12 regular-season title if Turner is as good as advertised.
Cody Zeller, Indiana: If coach Tom Crean is going to turn the Hoosiers into a relevant team this season, it will be because of Zeller and his impact in the Big Ten.
June, 27, 2011
06/27/11
9:34
PM ET
Quick hitters for Monday:
• The speculation about whether 6-foot-10 Andre Drummond, the No. 1 player in 2012 (currently at St. Thomas More School in Middletown, Conn.), could end up playing in the fall at UConn is over. It's not happening. According to Drummond's representatives, including his mother, he will not be in college this fall but will instead go for a post-graduate year. That plan is St. Thomas More for now. There had been plenty of chatter about the possibility that Drummond could be ready for the Huskies in the fall, but that point is moot. He hasn't committed to UConn, either. He's a serious player for Kentucky, North Carolina and Florida. And according to ESPN's recruiting site, he's still considering Pitt, Georgetown and Duke. Drummond will likely be shadowed by the aforementioned schools' head coaches at various stops in July. He'll be in Indianapolis on July 6-9; in New England at various events, including Springfield on July 10-18; in Las Vegas July 22-26 and Orlando on July 27-Aug. 1.
• As a preseason top-25 team, Cincinnati's nonconference schedule is certainly worthy of criticism. But coach Mick Cronin makes a good point in the difficulties of getting into the elite tournaments as a Big East team. Tournaments are not allowed to take two teams from a conference, and a team can return to a tournament on a four-year cycle. That makes it very tough for a team like Cincinnati, which doesn't have as high a profile, to move ahead of teams such as Connecticut, Syracuse, Georgetown and Villanova for some of the elite tournaments. Pitt has chosen to stay away from the neutral-site events of late, so that takes the Panthers out of the mix for a Maui or Orlando event. That's why Cronin elected for a makeshift, multi-team event. He landed Marshall as a partner, and the Thundering Herd will be a viable contender for second behind Memphis in Conference USA. Still, the schedule, which includes Xavier (an annual series), at Georgia, Oklahoma and Marshall, could have used at least one more given top-25 team. Xavier is the only squad on this list that the Bearcats can comfortably say will be an NCAA tournament team -- as of now.
• Bruce Weber is in a no-win situation at times at Illinois. He lands an elite player such as Jereme Richmond, and it's a big deal. And then the player ends up failing to have a major impact and bolts for the NBA draft, only to go undrafted and have a relative spout out about how he was wronged. I won't be surprised at some point if Weber pulls a Herb Sendek and takes another gig to restart the career.
• John Calipari's contract with Kentucky is another indicator that we've entered a new era when the Wildcats will continue to be in step with any other elite school for the top recruits. I just don't see that ending anytime soon.
• Dayton was tabbed as the site for the First Four in 2012 and 2013. The NCAA men's basketball selection committee is spending the week in Utah also discussing the issues that arose from the First Four. Clemson shouldn't have been forced to go from Dayton to Tampa inMarch and play an early game. If a team has to travel to a different part of the country, then there must be consideration given for the start time of the game.
• The NCAA should look into other venues, though, such as the Palestra.
• The NCAA is selling that VCU went to the Final Four through Dayton's First Four. If it continues, then we've entered a new era in the tournament.
• Butler assistant Matt Graves lost out to BC assistant Joe Jones for the Boston University job. This confirms former Butler assistant Micah Shrewsberry's claim that it's hard to become a head coach as an assistant out of a Horizon League-like conference, including Butler. Jones was down the road as a head coach at Columbia. Obviously I wasn't in the interviewing process, but it's hard to compare that with the recent success of Butler, which is coming off consecutive national championship game appearances. Well, there is no comparison.
• The NCAA will do the right thing in allowing Michigan to help Austin Hatch in any way it can during this horrific tragedy. Hatch is struggling for his life after going through the second plane crash in his young life. Hatch recently committed to the Wolverines for the 2013 season.
• It will be interesting to see how USA U19 handles being blitzed by Lithuania's U20 team in an exhibition game 101-72 on Sunday in Panevezys, Lithuania. Michigan's Tim Hardaway Jr. came off the bench to score 18 points for the Americans. Butler's Khyle Marshall didn't make a field goal (0-for-7). This tournament will be critical for Marshall, UConn's Jeremy Lamb and Michigan State's Keith Appling to prove they can shoulder more responsibility. Lamb was 2-of-6, and Appling missed his only two shot attempts. Memphis' Joe Jackson did have a highlight dunk toward the end of this clip. Jackson scored 13 points and was 5-of-13 from the floor.