Category archive:

UAB Blazers
January, 19, 2012
01/19/12
2:18
PM ET
Saint Joseph's has finally won. It's over. Todd O'Brien won't play college basketball this season for UAB.
O'Brien lost his last waiver appeal to play immediately at UAB after the NCAA sent an email to the Blazers late Wednesday night, when they were playing at Rice. O'Brien's last-ditch effort was snuffed.
O'Brien said he found out when he checked his email in Birmingham before going to bed late Wednesday.
"I don't know why this happened,'' O'Brien said Thursday afternoon. "I'm mad. It's so stupid. It's so petty.''
The Hawks and coach Phil Martelli won here. But they lost mightily in the court of public opinion. The school and Martelli haven't given one reason why they wouldn't endorse a waiver for O'Brien to play immediately. As a result, they've taken a public relations hit that is immeasurable.
Martelli, who is on an NCAA coaching ethics committee, was once one of the most quotable and affable coaches in the country. Now no one calls for his opinion. He's been silent unless he is talking about his team and the upcoming game.
Saint Joseph's spokesperson Marie Wozniak said last week that this was an institutional decision, not a yes or no box that Martelli chose to check. Saint Joseph's athletic director Don DiJulia said last month that there was another side to the story, but couldn't speak on the matter due to privacy laws. Martelli hasn't returned any calls and didn't again on Thursday.
An NCAA spokesperson said after the appeal was initially denied, Saint Joseph's refusal to endorse O'Brien's waiver did have an effect. The waiver rule has been controversial but hasn't had any real denials of late. If a player graduates from one school, he or she can pursue a waiver to play immediately so that they can be in grad school in a major that wasn't at the previous school.
One example was Oregon quarterback Jeremiah Masoli, who was kicked off the Ducks, graduated and was given clearance to play immediately at Ole Miss.
"I didn't get kicked off,'' O'Brien said. "I told Don DiJulia that I wanted to go to grad school. He understood. He was real cool. He said we'll take care of all the paperwork.''
O'Brien, who was a marginal role player for the Hawks and wouldn't count against Saint Joe's APR because he would leave as a graduate in good standing, said he never signed his financial aid for the fall. Yet, he said he was put on the list. He had signed up for summer classes.
"I offered to pay for them,'' O'Brien said. "I think if I would have told him earlier that I was going to leave he would have done something not to let me leave. He said he was going to sue me.''
O'Brien said he doesn't understand why they had renewed his financial aid for the fall. But he said he never signed the fall scholarship paper.
He has been practicing with the Blazers and taking classes in public administration with a focus in community development. He is the equivalent of a redshirt who won't ever play.
"It's unbelievable,'' said UAB coach Mike Davis. "He's a good kid. He's really a good kid. He would start for us. I know a professor here wrote a letter for him. We couldn't believe it was denied.''
Davis said he has never spoken to Martelli about the matter and doesn't plan on doing so.
"Saint Joe's isn't going to budge,'' Davis said. "It's such a shame.''
O'Brien wasn't without sin at Saint Joseph's. He was allegedly involved in a stolen laptop incident last season. O'Brien was disciplined at the time for his role in it. But that would seem to matter little in the denial of a waiver since UAB doesn't compete against Saint Joe's.
"I didn't play much; it wasn't like they needed me,'' said the 7-foot O'Brien, who averaged 7.2 minutes a game in 23 of the team's 33 games last season. O'Brien tallied just 1 point per game to go along with 1.3 rebounds.
O'Brien said he will meet with his attorney, Don Jackson of Montgomery, Ala., and decide if there is another course for legal action. In the interim, Davis said O'Brien will continue to practice and work out. O'Brien said Davis would help him try to play overseas, too, if he can in some form.
Saint Joseph's is 2-3 in the A-10 and 12-7 overall without O'Brien. UAB is 1-3 in Conference USA, 6-11 overall. He may not have made a difference in either team's record. But that's not the point. He never had a chance to make a dent for UAB.
"If they would [endorse the waiver], I could play tomorrow," O'Brien said of Saint Joe's.
But the Hawks won't budge and as a result there are really three losers here: O'Brien's last college season, UAB's depth at center and, of course, the Hawks' and Martelli's public perception in the sport.
It appears the first two can't be retrieved. It may be difficult to change the last one, too.
October, 3, 2011
10/03/11
11:17
AM ET
At this time last year, Ben Hansbrough's name didn't appear on the Wooden Award preseason watch list.
Five months later, he edged out Connecticut's Kemba Walker for Big East Player of the Year.
Using that as a backdrop, let's remember that the list of 50 Wooden nominees is flawed, much like any of the award lists. The Wooden Award does not allow its voters to nominate any freshmen or transfers (either four-year or junior college) on their ballots.
And with college basketball as loaded with talent as any year since 2007-08, narrowing it down to 50 is not easy. So below I've attempted to come up with the names that didn't make it, either as "just missed the cut" omissions or just because they're freshmen or transfers. These guys aren't on the list (which can be found here), but might show up when it's updated during the season.
This group is by no means definitive, either. There's no telling who else might emerge nationally as the games get under way.
Let's take a look …
The omissions (in alphabetical order):
Julian Boyd, Long Island: The Blackbirds are the favorite again in the Northeast Conference and the main reason is because Boyd is back and ready to dominate the stat sheet.
D.J. Cooper, Ohio: The diminutive point guard does a little bit of everything; he averaged 15.8 ppg, 7.5 apg and 5.0 rpg for the Bobcats last season.
[+] Enlarge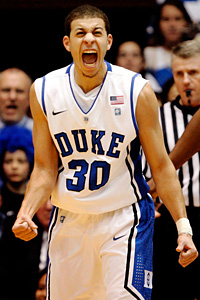 Streeter Lecka/Getty ImagesSeth Curry hasn't done enough to warrant a mention on a preseason watch list, but he might end up being a Wooden addition.
Jared Cunningham, Oregon State: Cunningham has some of the best hops in the sport and a chance to be a Pac-12 star, allowing the Beavers to finally move up in the standings this season.
Seth Curry, Duke: Curry was a standout shooter for the Blue Devils on their trip to China and could be one of the top scorers on the team.
Brandon Davies, BYU: Davies was recently reinstated to the Cougars, and the offense is expected to flow through him inside and out as BYU mounts a campaign to win the WCC in its first year in the league.
Matthew Dellavedova, Saint Mary's: SMC coach Randy Bennett envisions this as one of the best teams he's ever had, but a lot of that will have to do with whether Dellavedova can shoot like Mickey McConnell did last season.
Greg Echenique, Creighton: Echenique was a rebounding force for Venezuela this summer and should do even more for the Bluejays with a full season to work with.
TyShwan Edmondson, Austin Peay: The Governors should be the favorite in the Ohio Valley with a legit scorer like Edmondson, who has a strong man, Will Triggs, to take pressure off him.
Kyle Fogg, Arizona: Fogg is next in line to assume a leadership position for the Wildcats, who are in a position to compete for Pac-12 titles for years to come.
Kevin Foster, Santa Clara: As a sophomore, Foster sort of came out of nowhere to average 20.2 ppg and become one of the nation's top 3-point shooters.
Chris Gaston, Fordham: The Rams aren't any good, but the nation's leading returning rebounder (11.3 rpg) at least deserves a shout-out in this space.
Yancy Gates, Cincinnati: UC coach Mick Cronin said he'd be surprised if Gates wasn't one of the 10 names on the Big East preseason first team.
Malcolm Grant, Miami (Fla.): The Hurricanes have to play most of the season without big man Reggie Johnson, so Grant will have more opportunities to shine.
Rob Jones, Saint Mary's: Jones could be a double-double regular for the Gaels, and for Saint Mary's to win the WCC, Jones will have to be a star.
Doron Lamb, Kentucky: John Calipari says Lamb will be the Wildcats' best player. Just Coach Cal mind games, or the truth?
Meyers Leonard, Illinois: Leonard didn't contribute a whole lot as a freshman, but he was a hidden gem on the U.S. U-19 team in Latvia this summer. The Illini are expecting big things out of him.
C.J. McCollum, Lehigh: McCollum is the nation's leading returning scorer (21.8 ppg) and is in the top five in steals (2.5 spg). Oh, and he did that as a freshman. What more do you need to know?
Cameron Moore, UAB: The Blazers have been consistently good under Mike Davis and have had unheralded C-USA stars. Moore is the latest.
Toure' Murry, Wichita State: If the Shockers win the Missouri Valley over Creighton, a lot of the credit will end up going to the veteran Murry.
[+] Enlarge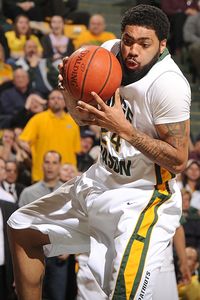 Rafael Suanes/US PresswireRyan Pearson looks to lead Mason to another run to the NCAAs.
Brandon Paul, Illinois: Illini coach Bruce Weber was a bit surprised Paul didn't crack the top 50 on the Wooden list, given his overall importance to this team.
Ryan Pearson, George Mason: The Patriots are a trendy pick for the Top 25 and a lot of that has to do with the versatility of Pearson.
Damier Pitts, Marshall: The Thundering Herd are a real sleeper to gain an NCAA tourney berth out of Conference USA in large part because of Pitts.
Herb Pope, Seton Hall: Pope has come back from multiple life-threatening situations and has a real shot as a senior to put it all together and finally shine.
Terrence Ross, Washington: The Huskies can't be dismissed as a major player for the Pac-12 title, and if they win it, Ross will be a significant reason why.
Robert Sacre, Gonzaga: Sacre has matured into a solid post player, and that progress shows no signs of stopping as the Zags once again compete for the West Coast title.
Mike Scott, Virginia: If the sleeper Cavs mount a run to the NCAA tournament, the oft-injured Scott will be the reason why.
Renardo Sidney, Mississippi State: If Sidney is in shape and plays up to his potential, he has SEC Player of the Year potential and could be the difference between the Bulldogs making the NCAAs or NIT.
Andrew Smith, Butler: The Bulldogs will have fewer stars this season, but Smith has a chance to outshine Khyle Marshall and newcomer Roosevelt Jones with his scoring prowess in the post.
Chace Stanback, UNLV: Stanback's suspension to start the season is only one game, so that won't diminish his ability to lead the Rebels in their hunt for a Mountain West title.
Raymond Taylor, Florida Atlantic: FAU quietly won the Sun Belt East Division last season and Mike Jarvis' diminutive point guard was the catalyst behind the regular-season championship.
Hollis Thompson, Georgetown: If the Hoyas are to make the NCAA tournament again and be a pest in the upper half of the Big East, then Thompson needs a breakout season.
Kyle Weems, Missouri State: Doug McDermott is the one everyone is talking about in the Valley, but let's not forget that Weems is the reigning MVC Player of the Year. Too bad for the Bears he's their only returning starter.
Kendall Williams, New Mexico: The sophomore guard was the leading scorer in four postseason NIT games for the Lobos and should only get better with the addition of Australian Hugh Greenwood.
The transfers
Dewayne Dedmon, USC: Trojans coach Kevin O'Neill firmly believes this JC transfer is an NBA talent who could dominate the post and average a double-double for SC.
Arnett Moultrie, Mississippi State: The former UTEP big man is ready to have a bust-out season for a team that has serious bounce-back potential after a disappointing 2010-11 campaign.
Mike Rosario, Florida: The former Rutgers scoring guard finally has plenty of support around him and will put up numbers for a winner.
Rakim Sanders, Fairfield: The Boston College transfer should flourish after dropping down a level, and he should get coach Sydney Johnson another trip to the NCAA tourney. Johnson is beginning his first year at Fairfield after leading Princeton to the 2011 tourney.
Royce White, Iowa State: White is finally ready to be a star on the college scene after multiple transgressions at Minnesota.
Brandon Wood, Michigan State: The Spartans picked up a rare senior transfer (taking advantage of the graduate transfer rule) from Valparaiso who could be one of the best shooters in the Big Ten.
Tony Woods, Oregon: The embattled Woods arrived from Wake Forest after legal issues and has a chance to really shine as a double-double player for the first time in his career.
The freshmen
Bradley Beal, Florida: Beal has a chance to be a productive player in a frontcourt that has a vacuum after multiple seniors departed.
Gary Bell Jr., Gonzaga: Coach Mark Few has been anticipating Bell's arrival for over a year now. He's expected to step in and deliver right away.
Wayne Blackshear, Louisville: The Cardinals fancy themselves a Big East title contender, and that's partly because they consider Blackshear a star in the making.
Jabari Brown, Oregon: Brown was the star of the Ducks' trip to Italy with his scoring prowess, and expect that to continue in the Pac-12.
Jahii Carson, Arizona State: There is some question right now as to Carson's eligibility, but if he's good to go, the Sun Devils might become relevant in the Pac-12 again.
[+] Enlarge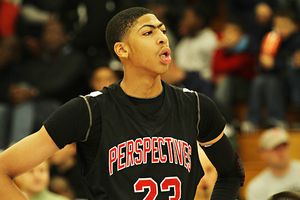 Brendan NolanThere seems to be little doubt that freshman Anthony Davis will have a major impact for UK.
Erik Copes, George Mason: Copes was bound for George Washington before Karl Hobbs was fired; now he'll be a headline performer for the Patriots and first-year coach Paul Hewitt.
Anthony Davis, Kentucky: Davis has a chance to be the SEC Player of the Year and the No. 1 pick in the NBA draft, so expect him to be on the midseason list when freshmen are allowed.
Andre Drummond, Connecticut: He will be an immediate star and help lift the Huskies into the national title chase again. He's more than likely a future top-five pick in the NBA.
Myck Kabongo, Texas: Coach Rick Barnes has had quite a bit of success with big-time freshmen guards, and Kabongo is next in line.
Michael Kidd-Gilchrist, Kentucky: Gilchrist will be another star on what will be a headline team throughout the season.
Johnny O'Bryant, LSU: Coach Trent Johnson needs the Tigers to start trending upward again, and he has a shot with the arrival of the big man from Mississippi.
LeBryan Nash, Oklahoma State: OSU is a bit of a mystery team in the Big 12, but the All-American from Dallas could push the Cowboys into contention.
Austin Rivers, Duke: Rivers will have the ball in his hands quite a bit and appears to be the next Duke star in a lengthy list of recognizable names.
Josiah Turner, Arizona: The Wildcats will win the Pac-12 regular-season title if Turner is as good as advertised.
Cody Zeller, Indiana: If coach Tom Crean is going to turn the Hoosiers into a relevant team this season, it will be because of Zeller and his impact in the Big Ten.
October, 14, 2010
10/14/10
11:26
AM ET
NEW YORK -- If you put Memphis in a corner and asked the Tigers where they want their program to be, the answer would be the Big East.
If you directed that question toward UTEP and Houston, it would probably be the Mountain West.
Football decisions drive the direction of conferences, though, and Conference USA isn't exactly a football powerhouse.
"Basketball coaches aren't in control of any of that," said new UTEP coach Tim Floyd. "They were humbled this summer to find out how important college basketball was in the overall scheme."
So the collection of C-USA schools are stuck with each other for the foreseeable future and what that means is that this league has to make its basketball marquee this season, as in a multiple-bid league that advances in the NCAA tournament.
Conference USA needs to become at least as valuable a basketball property as non-Big Six leagues like the Atlantic 10 and Mountain West.
UTEP went 26-6 and 15-1 in the conference last season, but was one of the final at-large teams selected to the NCAA tourney after losing to Houston in the conference finals. The fact that the Miners had to sweat out Selection Sunday is unacceptable.
"We need multiple teams in the tournament, and last year with UTEP going 15-1 and barely getting in is a little bit scary," said Tulsa coach Doug Wojcik, in New York City on Wednesday for a media day event intended to get the league more national attention.
[+] Enlarge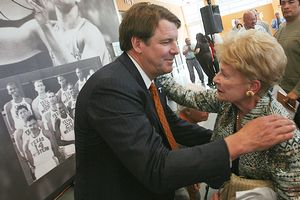 AP Photo/El Paso Times/Victor CalzadaFloyd, seen here with the widow of Don Haskins, landed at UTEP after his controversial tenure at USC.
What's the identity of this league? It certainly has a host of second-chance coaches who have had plenty of on-court success elsewhere, like Floyd, UAB's Mike Davis, Southern Miss' Larry Eustachy, SMU's Matt Doherty, Rice's Ben Braun, East Carolina's Jeff Lebo and Houston's James Dickey. All of those coaches were considered on the rise at one point in their careers, but losing or off-court issues led to their search for a new home.
Donnie Jones went from Marshall to Central Florida, and former Division I head coach Tom Herrion took over the Thundering Herd. Those are two of the league's six new head coaches -- exactly half the league.
Conference USA's coaches preach the league party line -- as they did Wednesday -- about having more draft picks since 2005 than the Big Ten or Pac-10 (including this past draft). Memphis coach Josh Pastner said the league is played above the rim with plenty of athletes, "which makes watching this league fun for everyone."
Still, there is a perception problem. It's undeniable.
From March 2006 to January 2010, the Tigers played and beat 64 straight opponents from C-USA. It is tied for the longest Division I conference win streak of all time. So whether it was fair or not, the national attitude about Conference USA was that Memphis steamrolled through an inferior conference.
"I grew up around the Pac-10, coached in the SEC and coached in the Big 12 and it's strange to me how underrated this league is," Eustachy said. "My only thinking is that Memphis made such a mockery of it for [64] straight games, but then they made a mockery of Texas [and Michigan State and UCLA] in the NCAA tournament and should have won the national championship [in 2008]. People look at our league and think no one could beat them for [64] straight games.
"Memphis was great, but the league has never been more competitive and has great coaches."
UAB's Davis, who has been on the cusp of getting an at-large bid the past few seasons, said Memphis' dominance under Calipari completely overshadowed the league. Having the conference tournament in Memphis also hindered getting a second bid for the league. But a year ago, the tournament was in Tulsa and the league was nearly left with just one again after Houston upset UTEP in the championship game.
"Does this league have the opportunity to be better than the WCC, when it had three teams in with Gonzaga, Saint Mary's and San Diego? My guess is certainly yes, when you see the history of this league with the coaches and the players," Floyd said. "This league has to do what the Mountain West did last year and get four teams in and win."
The coaches know who has to be good for this league to ultimately survive in a changing, challenging college landscape. Memphis, UTEP, Tulsa, UAB and Houston have the most national name recognition with a national title in the group (Texas Western) and a few national championship game appearances (Memphis and Houston).
Eustachy says Southern Miss, with Angelo Johnson and Gary Flowers, are ready to challenge for the conference title. Their continued improvement would certainly help the league, but the Golden Eagles still don't resonate much nationally.
[+] Enlarge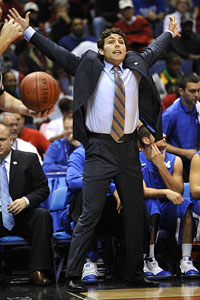 Scott Rovak/US PresswireExpectations weren't high for Josh Pastner's first season at Memphis. They certainly are for his second.
The pressure to be at the top still resides in Memphis.
"We need to be good; there's no doubt about that. We need to be good," Pastner said. "We've recruited well. We now have to perform well on the floor. That's the bottom line."
Eustachy disputes that Memphis has come back to the pack, despite missing the NCAAs this past season after four straight trips that included a title-game appearance, three Elite Eights and a Sweet 16.
"Memphis may have as good a players as Cal's better teams," Eustachy said.
Tulsa has had a rich history of NCAA tournament success under a plethora of name coaches like Tubby Smith, Nolan Richardson and Bill Self. Buzz Peterson won an NIT. Wojcik won a College Basketball Invitational. The Golden Hurricane had a great shot to be an NCAA tourney team last season, but weren't able to stand up and win the key games down the stretch when they had an elite center in Jerome Jordan, a second-round NBA draft pick.
"I think from a fan enthusiasm standpoint, they need us to be successful," Wojcik said. "What we need is multiple teams in the tournament."
To do that, though, the league's teams will need to start playing tough nonconference schedules in November and December -- and win some of those games, too.
That's not an issue for Memphis, which did that under John Calipari and still does so with Pastner. The Tigers play Miami and Georgetown at home, Tennessee and Gonzaga on the road and face Kansas at Madison Square Garden.
UAB has generally the same philosophy, and beat Butler and Cincinnati last season. The Blazers play Duke, Arizona State, Arkansas and Georgia this season. Floyd said he wants UTEP to have the scheduling attitude he had at USC, where he scheduled just about anyone to upgrade the team's power rating.
Tulsa has had solid shots to upgrade and does play in the Big 12 footprint, allowing it to get games with the Oklahoma schools. Southern Miss could use some success in Cancun this season, along with road wins at Ole Miss, South Florida and Cal that would greatly improve its national perception. Road wins always help.
"This is a process, but you've got to win those nonconference games and you've got to have 23 or 24 wins going into the conference tournament," Davis said. "It's difficult not to take a team that has closer to 30 wins than one that has 23 or 24. So if you can get to 25 or 26 or 27, you've got a better chance to get in."
A new identity for a host of schools that would probably like to be somewhere else would come if it could get multiple bids in the NCAA tournament and advance. Sounds easy enough, right?
"There are a lot of coaches in this league that have won a lot of games, a lot more than I have," Pastner said. "The league has gotten better. Memphis' dominance made everyone raise the level of recruiting and now the league has better players and is as athletic as ever before."
Five more observations from Conference USA media day:
1. So much talk was about the Memphis freshmen -- and it is a top-five class that deserves plenty of attention. But the consensus is that if the Tigers are going to be one of the nation's elite, then Wesley Witherspoon has to be a major presence. Memphis coach Josh Pastner is convinced that Witherspoon will be, or rather has to be, the star of this team.
2. C-USA put out its all-conference team, and one player was missing that could end up being a stud. UAB coach Mike Davis said Jamarr Sanders, a onetime guard at Alabama State, could be one of the best players he has ever coached. Sanders averaged 10.4 points and 4.9 rebounds a game for the Blazers last season, but Davis said he was just figuring out how to play the game after sitting out a year.
3. UTEP's Randy Culpepper was tabbed as the preseason player of the year, but the question Davis had was whether Culpepper was going to be set free to go up and down or if he would be in more of a half-court set. If it's the latter, that could change Culpepper's effectiveness. UTEP coach Tim Floyd has been known to change to his personnel, and that's why without a real serious post threat (no Derrick Caracter or Arnett Moultrie), it's hard to see this team slowing down too much.
4. The best news for the teams that might be struggling in the bottom half of the league is that at least three have a star. Rice coach Ben Braun said Iranian Arsalan Kazemi, who played for the national team at the world championships in Turkey, had a sensational summer and should be ready for a major season. East Carolina's Brock Young and SMU's Papa Dia, who made the preseason first- and second-teams respectively, will at least provide a reason to watch the Pirates and Mustangs this season.
5. When you sit at lunch and see the collection of coaches in this league, it really is amazing. When you look around the table and see Larry Eustachy, Tim Floyd, Matt Doherty, Jeff Lebo, Ben Braun, James Dickey and Mike Davis and know that they were all in high-major conferences and are now in this league, it says a lot about the coaching business. It is a fickle one at best. Fame is fleeting in this profession, but there is almost always a second chance. Conference USA is the epitome of that.
June, 25, 2010
06/25/10
11:07
AM ET
NEW YORK -- You can blame it on poor advice, workouts, injuries, the NCAA's very early early-entry withdrawal date or whatever else you might choose.
But it's hard not to think about the players who came out early and went undrafted Thursday night.
Not everyone's situation was dire, of course. There's no reason to pick on any early-entrant that went in the first round. They made a wise decision. Period.
If you want, you could point out that Elliot Williams might have gone higher next season than No. 22 or Dominique Jones could have landed at a better number than No. 25 or certainly Kentucky's Daniel Orton may have been a much higher selection next season than No. 29.
But Williams can be a fit as a solid backup guard on a likely playoff team (Portland), Jones should fit in well as a scorer off the bench in Dallas and Orton should get a shot to grow and mature with the consistently surging Magic.
But for now, let's examine the rest of the relevant early-entrants:
The Mistakes
Hassan Whiteside, Marshall (No. 33 -- Sacramento): Whiteside declared to be at least a mid-first round pick. Sure, his coach Donnie Jones split for Central Florida, but had he played for Tom Herrion next season I'd be shocked if he wasn't a lottery pick in 2011. Instead, this raw 6-foot-11, 227-pound center went No. 33 to Sacramento, where he might not make the squad after the Kings selected DeMarcus Cousins of Kentucky at No. 5 and earlier in the week made a deal to acquire veteran center Samuel Dalembert from the Sixers.
[+] Enlarge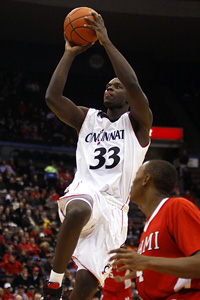 AP Photo/Tony TribbleThe much-hyped Lance "Born Ready" Stephenson was drafted 40th overall on Thursday.
Lance Stephenson, Cincinnati (No. 40 -- Indiana): The Pacers do need guards and maybe Stephenson can flourish with Indiana if he makes the squad. But there's no way, with all the hype he had coming out of New York, that he projected himself to be a middle second-round pick. Stephenson had a real shot next season with the Bearcats to be an all-Big East player. He would have refined his game and been able to mature even more. Now he'll have to scratch out a career the hard way.
Gani Lawal, Georgia Tech (No. 46 -- Phoenix): This is actually one of those cases where the player may have been better served leaving early last year. He was a borderline first-round pick a year ago. He's more mature and maybe more ready to handle the NBA now, but the middle of the second round has to be a major disappointment. His best hope is that free agent Amare Stoudemire hits the road and frees up a little room at power forward.
Solomon Alabi, Florida State (No. 50 -- Dallas to Toronto): I was stunned Alabi slipped this far. I'm sure he and his representation were too, considering he was bandied about as a first-round pick from 19 on down. Alabi could have been the dominant shot-blocking center next season in college, much like Mississippi State's Jarvis Varnado. Alabi had to work on his offensive game and would have been featured even more by Florida State. Instead, he now has to make the Raptors. Not an easy road.
Derrick Caracter, UTEP (No. 58 -- Los Angeles Lakers): Caracter had a complete transformation with his body, mind and attitude for Tony Barbee last season after a dysfunctional career at Louisville. He was a real player. Had he stayed to play for new coach Tim Floyd next season, I'd be stunned if he didn't improve his overall game and become at least a first-round pick. Instead, he chose to bolt and now he'll have a difficult time making a squad and may be forced to go overseas.
The Good Fits
Terrico White, Ole Miss (No. 36 -- Detroit): White was convinced he was a first-round pick and he nearly went to Atlanta at No. 24. Washington would have had interest had it kept its pick at No. 30. But going to the Pistons could be a good move for White. He should fit in quite well under the Joe Dumars plan and Dumars might see some of himself in White if he can become a better defender and a true pro. White has the stocky build to deal with the physical style of the NBA. He's a tremendous athlete too and could flourish on the break.
Devin Ebanks, West Virginia (No. 43 -- Los Angeles Lakers): Ebanks was a projected first-round selection when he came out of high school. He could have tantalized some NBA personnel a year ago after his freshman season. But there were questions during his sophomore season after an early, unexplained three-game absence and an offensive game that faded at times. His defensive game-changing ability made him an integral part of West Virginia's Final Four appearance. He was considered a first-round talent, but he slipped a bit. He was fortunate he landed with the Lakers. If he makes the squad, he could be a Trevor Ariza-like find for L.A. His defense would be much welcomed by the champions and he has a real shot to make this squad. Going to the best team in the league isn't a bad spot to land, even in the second round.
Hard To Know
Armon Johnson, Nevada (No. 34 -- Portland): Johnson was a relative unknown nationally. He wasn't a lock to be in the first round had he stayed around Reno, so going this high in the second was probably better than expected. But it's unclear if he can make the Blazers, so the location might not work out well.
Darington Hobson, New Mexico (No. 37 -- Milwaukee): Hobson had a stellar season for the Lobos. Had he returned he might not have been any higher than where he went this season. The Bucks probably can't keep all of their picks, so he'll have to work hard to make the squad.
Tiny Gallon, Oklahoma (No. 47 -- Milwaukee): Gallon was one of the more polite players I met during the NBA draft combine in Chicago last month. He is clearly trying to make this work. It didn't work out at OU. If he can stick with the Bucks as a second-round pick, that's better than most expected when he left after only one season.
The Enigma
Willie Warren, Oklahoma (No. 54 -- Los Angeles Clippers): Warren could be a steal for the Clippers. If he makes the team, he'll be joining former teammate Blake Griffin, who will play his rookie season next year after being hurt all of last season. But that's a big if. Warren was a preseason all-American and the preseason Sporting News player of the year. Instead, he battled injuries and illnesses throughout the season, was questioned about his poor body language and clearly wanted out of OU. His drop from headline name to afterthought is almost unheard of within one year in the basketball world. He was humbled by his play and the Sooners' swoon last season. Now he's been pushed further down by being selected at No. 54. How he reacts to his latest setback will tell us quite a bit about his desire and character going forward.
The Forgotten
Armon Bassett, Ohio: He had a memorable run in the MAC tournament and contributed to the Bobcats' stunning win over Georgetown in the first round of the NCAA tournament. He wasn't going to go back to Ohio. He didn't get selected, so it's likely off to Europe unless he can land on a summer-league team and make his way.
Charles Garcia, Seattle: Garcia was a hit early for NBA scouts. He drew their attention with his productivity on the glass. But he wasn't able to crack the second round and will have to see if he can make a squad.
[+] Enlarge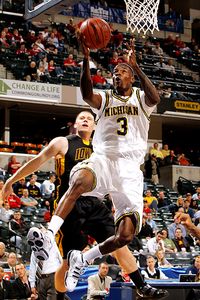 Jonathan Daniel/Getty ImagesManny Harris was one of the more notable college players left on the sidelines at the NBA draft.
Manny Harris, Michigan: Harris must not have enjoyed playing for the Wolverines much last season or got horrible advice. Or both. Harris had a chance to be a all-Big Ten first-teamer and a candidate for conference player of the year had he stayed in school. He did not and he didn't get drafted.
Courtney Fortson, Arkansas: Fortson had been suspended at Arkansas during his career. Had he been able to stay with the Hogs, he would have been one of the top point guards in the SEC. Alas, he could not. Fortson will have to find his own way and try to earn money around the globe.
Mac Koshwal, DePaul: Koshwal could have returned to play for Oliver Purnell and make some headlines in the Big East. Instead, he goes unselected. Not a good tradeoff.
Sylven Landesberg, Virginia: Landesberg couldn't have come back to the Cavs after being suspended at the end of the season. He had to make his way through the draft. It didn't happen and now he'll likely have to earn coin overseas.
Tommy Mason-Griffin, Oklahoma: There is no explanation for this decision unless he simply had no choice. He wasn't going to get drafted. He did not.
Elijah Millsap, UAB: The legacy of his family name in the NBA didn't do much for him. Had he returned to play for Mike Davis, he would have had a shot to increase his profile. Now he'll have to forge a difficult path.
A.J. Ogilvy, Vanderbilt: This one is a real shame for Kevin Stallings and his Vandy players. The Commodores would have had a real shot to compete for a top-two spot in the SEC East with the return of Ogilvy. Without him, they will likely be fending off Georgia for fourth. The Australian has a real shot to earn significant dollars overseas, but going unselected was hardly the projection he probably had for himself.
Samardo Samuels, Louisville: There was a buzz about Samuels' excellent work ethic late in the draft process. That might be enough to carry him onto a summer-league team and get a real shot to make a fall camp roster. But there's no way he thought that was his path when he decided to leave the Cardinals. Had he stayed he would have been one of the top big men in the Big East. He would have had free promotion from network television. Instead, he will have to make a team in an obscure manner.
March, 4, 2010
03/04/10
6:24
PM ET
Georgetown coach John Thompson III reiterated late Thursday night that
Austin Freeman
will play again this season. Freeman has been diagnosed with diabetes. Whether it's Type 1 or Type 2 is still to be determined. "He will absolutely play again this season," Thompson said. "He's learning about his body, how his blood-sugar levels fluctuate. He may play Saturday [against Cincinnati]. It will be a doctor's decision at this point." Thompson said that if Freeman, who is Georgetown's leading scorer, doesn't play against the Bearcats, he likely will return in the Big East tournament next week.
Thompson also said Freeman practiced well Thursday and that he fully expects Freeman's scoring numbers to be back to normal.
"It's a change of lifestyle," Thompson said. "He's had a tough week. We've had a rough week healthwise, and he was the most pressing." Freeman was complaining of a stomach virus before being diagnosed. He had blood work done, and his sugar levels were shown to be "incredibly high," Thompson said. "We now know how to manage it," Thompson said. "We will have an endocrinologist from Georgetown with our team for the rest of the season. He was at the last few practices monitoring Austin and will be with us the rest of the season, watching Austin's levels continuously." Freeman, who is averaging 17 points a game, scored 29 points in a win at Louisville on Feb. 23 but clearly wasn't himself in a loss at Notre Dame four days later. He played 23 minutes and scored just five points on 2-of-5 shooting. Freeman had been on a tear, scoring 20 in a win over Duke in late January, 33 in a win over UConn earlier that month and 25 in a home win against Villanova in early February. "He looks like himself again," Thompson said. "It's good to see, because he had been sluggish for a while." Thompson said part of the reason for the Hoyas' inconsistency -- they've lost four of their past five games -- has been a flu bug that affected much of the team. "We've been healthy now for a few days," Thompson said. "It's the first time in a few weeks." Thompson said the decision on when Freeman will play will be up to the doctor. "It's just a question of him learning his body," Thompson said. Thompson said there is no question the Hoyas, who will have to lean even more on
Greg Monroe
,
Jason Clark
and
Chris Wright
, can return to being a more consistent team. That means being a possible conference tournament title contender in the Big East. "There's no doubt in my mind that we will," Thompson said. • What would Florida's at-large profile look like without a win over Michigan State?
Not good.
That's why the decision by the Gazelle Group, organizers of the Legends Classic in New Jersey, to have Michigan State and Florida play in a semifinal has turned out to be one of the most important factors concerning the Gators' postseason hopes. The decision seemed odd at the time. The other prearranged semifinal matchup was UMass and Rutgers. When the bracket was announced, it looked bizarre that the two best teams would play before the final. But the organizers wanted to ensure the Spartans and Gators played. Florida won the game, and that result stands out as the Gators' best nonconference win.
There were doubts by Florida and Michigan State about playing in a semifinal, but ultimately they agreed.
"We knew guaranteeing the Florida versus Michigan State matchup would generate the most publicity for the event -- driving ticket sales and television appeal," said Rick Giles, owner of the Princeton-based Gazelle Group. "We were also worried that we might not get it, having experienced numerous semifinal upsets over the years and not getting the championship match that everyone anticipated." The other reason Giles went to MSU's Tom Izzo and Florida's Billy Donovan was to give the game its biggest pop on a Friday night during Thanksgiving weekend, opposite the NIT final. The feeling was that if the game was played on Saturday, it would get lost amid college football games. "We paired them in the semifinal so we could knowingly promote it," Giles said. "Our semifinal ticket sales were 50 percent higher than our championship."
Florida won its annual game against Florida State, lost to Richmond in Sunrise, Fla., hosted Xavier and lost, lost to Syracuse in the SEC-Big East Invitational in Tampa, Fla., won at NC State and had a bad nonconference loss at home to South Alabama. That's why playing Michigan State in the semifinals will turn out to be the best decision the Gators made in the offseason.
Florida assistant coach Larry Shyatt said playing the game ended up being a blessing for the Gators.
"We wanted to play this game, and Tommy [Izzo] was kind enough to do it," Shyatt said.
The Gators are glad he was. Imagine if Florida went to New Jersey and played UMass in the semifinals and then, if MSU lost, played Rutgers in the final? Ensuring a Michigan State game -- and getting the win -- could ultimately be the reason the Gators get a bid.
• Conference USA is on the offensive after UAB lost at home to Memphis on Wednesday night. The loss, a league official says, shouldn't affect C-USA receiving multiple bids. But there seems to be some angst. For four straight years, Conference USA has had one bid. Memphis, when it was led by current Kentucky coach John Calipari, dominated the conference. The perception was the league couldn't deliver on getting an at-large bid. The image was of a one-bid league, no different than a host of other conferences that receive only one bid. If C-USA doesn't receive multiple bids this season, when the bubble appears incredibly soft, it will have a hard time building credibility. The opportunity is clearly there for UAB and Memphis to join UTEP in the Big Dance. "Our teams have played themselves into position to be considered as at-large teams," C-USA assistant commissioner Chris Woolard said. "Since the realignment, this is the best the top of the league has been in the last five years." As the regular season concludes, five of the 12 teams have double-figure wins in league play. Tulsa has been a bit of a disappointment, finishing with a 10-5 mark after being a preseason favorite. The Golden Hurricane will host the tournament next week. Marshall has been the surprise team with a 10-5 league record. UAB has won games it wasn't supposed to, beating Cincinnati and Butler at home. UTEP and Memphis entered as preseason favorites and have lived up to that hype. Memphis has a shot to knock off Tulsa on Saturday to enhance its résumé. Obviously, reaching the C-USA final in Tulsa, Okla., would do wonders to get the Tigers back to the Big Dance, which would be quite an accomplishment for first-year coach Josh Pastner in his quest to live up to the massive shadow left by Calipari. But the ongoing debate with conferences outside of the power six, especially in C-USA, the MWC and A-10, is whether losses to top teams are a detriment. "We don't think [losing to Memphis] should impact UAB's chances," Woolard said. "UAB has done everything. Both UTEP and UAB have done everything needed to get considered for an at-large bid. Look at the numbers. Look at the records. Look at the strength of schedule. We keep hearing about the eye test. It's hard to argue that they're not two of the best teams in the country." We shall see. The problem for C-USA is that a conference is judged by how many teams it gets into the field and then how far they can advance. C-USA is recognized much more as a basketball conference than a football conference. Earning multiple bids into the field is paramount to its national reputation. If the league fails to do that this season, it will be difficult to give it the benefit of the doubt going forward. There's an opportunity for the league to differentiate itself. Losing that chance will be costly.
March, 2, 2010
03/02/10
12:56
PM ET
Blindfold UAB's résumé, and it's hard to keep the Blazers out of the NCAA tournament.
The RPI of 36 is almost an NCAA lock for teams searching for a bid. The 23-5 record, the nine road wins, one win against the Top 25 (Butler's last loss) and the five wins against the Top 100 are all pluses.
That the Blazers have 17 wins against teams from 101 down is a bit of a wart and certainly worth singling out. But the Blazers are finishing strong. Joe Lunardi has had UAB in, solidly, for weeks.
[+] Enlarge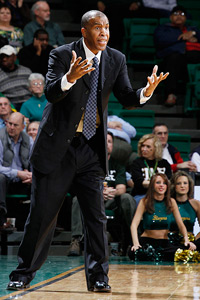 Marvin Gentry/US PresswireWith hopes of strengthening its NCAA case, Mike Davis' UAB team faces Memphis and UTEP this week.
I have yet to come around. I'm close, and this week will tell a lot.
If we're going to put the standard of excellence on other bubble teams this final week by waiting for them to win key games in front of them, then we should do the same for a team like UAB. It is there for the Blazers to claim. UAB takes on two of the other top teams in Conference USA when it hosts Memphis on Wednesday and visits UTEP on Saturday.
Getting a split would seem a must. Lose both, and the Blazers will have given the selection committee a reason to question a possible invitation if they can't win the C-USA tournament.
UAB beat Cincinnati and Butler at home, lost at Virginia when the Cavs were playing quite well and won at South Alabama (the same team that coach Mike Davis points out won at Florida and Arkansas). Even losing early in the season to Kent State shouldn't be frowned upon too much since Kent is playing for the MAC regular-season title against Akron on Friday night.
"Our conference told us to schedule well, and we did," Davis said. "If you blindfold our résumé with our RPI, we would be in. But I understand you can't do that. I know how it works. I won 10 games in the Big Ten and didn't get in at Indiana."
Now to be fair, the Hoosiers were 10-6 in the Big Ten but finished 15-14 overall in 2004-05 so there wasn't an overall body of work to deal with for the committee.
You can't compare this UAB résumé with the résumé of those Hoosiers.
Davis said the Blazers' players are paying attention to what is being said. They know they're in a tenuous situation. "We don't have a bad team left on our schedule," Davis said. "If we lose these two games, there won't be a bad loss."
But if the Blazers win, then there is even a chance for a share of the conference title if UTEP was to lose at Marshall on Tuesday night. It's all plausible and makes the Blazers' case even stronger. "This is the best team I've coached, not the most talented team, but the best team," Davis said.
The Blazers have only nine players on the active roster, and all of them have made significant contributions. So there is no room for any egos with this group. Elijah Millsap is the headline player, but Howard Crawford, Jamarr Sanders, Aaron Johnson, George Drake, Kenneth Cooper and Cameron Moore have as much say in wins and losses, as they're all logging double-figure minutes.
"We play so hard," Davis said. "We've held teams under 60 points. We don't just play half-court basketball. We play a transition type of game. But how about we are 23-5 and didn't get one vote in the coaches' poll? That's hard to believe. Not one vote."
Conference USA is desperate to get multiple bids in the post-John Calipari era. Calipari dominated the league when he coached at Memphis, and the league hasn't received multiple bids since Mike Anderson coached UAB to the NCAAs in 2006.
League-leader UTEP is a lock, at least in this space, with UAB making a strong push. That leaves Memphis and host Tulsa as possibilities to grab another bid for three from C-USA. "When Cal dominated the league, everyone else thought the rest of the league was bad," Davis said. "But we can advance this year in the [NCAA] tournament. We beat Cincinnati, and they had 39 points with a minute to go [Bearcats finished with 47]; we were the last team to beat Butler [on Dec. 22]; we beat Georgia early in the year, and they've got two guys who can play in the pros. We beat them handily. We beat South Alabama, who beat Florida. Right now, look at the records and scores, and we should be in."
But winning this week against teams that could be bound for the NCAAs as well would certainly silence anyone who doesn't deem UAB worthy -- like me at one point in the past week.
• NC State athletic director Lee Fowler told me that coach Sidney Lowe is safe and will be back next season. He said he expects the Wolfpack to make a strong turnaround with the core of the team returning and with one of the top recruiting classes coming in, led by point guard Ryan Harrow and guard Lorenzo Brown. The Wolfpack have won two in a row, beating Wake Forest and winning at Miami to move to a much more respectable 4-10 in the ACC and 16-13 overall. NC State did have Florida beat before a 75-foot heave by Chandler Parsons on Jan. 3 and lost at Arizona on a Nic Wise shot at the buzzer. The Wolfpack did win at Marquette earlier in the season, so there is plenty to cheer about so far.
• A pet peeve of mine is when players announce that they're returning to school when it wasn't a lock they would've been drafted in the first round for guaranteed money. The latest story is Purdue's JaJuan Johnson and E'Twaun Moore. They should come back. Who in the first round was definitely lining up to draft them, again? Let's not romanticize Scottie Reynolds, either. He returned to Villanova because he wasn't going to be in the first round last season. He didn't even get invited to the Chicago draft camp. In the previous year, Ty Lawson would have stayed in the draft had the North Carolina guard been guaranteed a top-20 spot. He wasn't. So he returned to school. Of course, there are some players who don't care about the first round and just want to leave.
January, 27, 2010
01/27/10
4:58
PM ET
Mike Davis' plan for this season was to surround
Elijah Millsap
with
DeMarcus Cousins
,
Eric Bledsoe
and
Casey Mitchell
.
He would have already had Jamarr Sanders and Aaron Johnson and would have been the pick to win Conference USA.
[+] Enlarge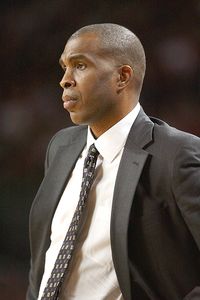 Andy Lyons/Getty ImagesMike Davis has UAB out to an 18-2 start this season.
But he lost Cousins, Bledsoe and Mitchell to higher-profile programs. Cousins and Bledsoe followed John Calipari from a possible Memphis destination to Kentucky. Mitchell signed with West Virginia.
The obvious reaction would have been to expect UAB to lack the necessary talent to be a title contender this season.
Think again.
Just when it appeared Davis didn't have what he needed to outlast Tulsa, Memphis, UTEP and upstart Marshall, the Blazers are blazing a trail this season -- they have the league's best nonconference résumé and are looking at a possible at-large bid.
"We thought we were going to have this special year with those guys," Davis said Wednesday after Tuesday night's league win over Tulsa put the Blazers at 6-0 in the league, 18-2 overall. "But it all worked out."
Cousins and Bledsoe are integral parts of Kentucky's top-ranked team. Mitchell is a spot shooter for the Mountaineers. Millsap is a star for the Blazers, averaging 16.6 points and 9.6 rebounds. Sanders is a complementary scorer who chipped in with 12 points against the Golden Hurricane, and George Drake got to the line and made all 10 of his free throws.
The Blazers didn't shoot well on 3s (2-of-14) but forced 17 turnovers and kept Tulsa from shooting better than 40 percent or making more than three 3s.
It was yet another example of Davis' squad manufacturing a win.
UAB has had late-possession or comeback wins over Arkansas, SMU and Marshall on the road and over Cincinnati and Butler at home. The only blemishes were against Kent State and Virginia, both away from home and hardly regrettable.
"We've prepared for this," Davis said. "Our strength and conditioning guys worked really hard over the summer. We've spent so much time on defense, about 75 percent of our time. We've developed some toughness in our kids. We've got really tough kids."
Davis has had a high turnover rate in his tenure at UAB. There was plenty of hype when he resigned at Indiana. He was likely going to be forced out anyway, but landed at UAB, in his home state. But attempting to lure transfers and high-profile recruits didn't end up making the program a real challenger to Calipari and Memphis. The Blazers have been in two NITs, which is more normal than abnormal for UAB.
But Davis has the program on seemingly stable ground right now in a year that was supposed to be a transition.
"We don't panic, and we don't get rattled," Davis said. "We were one free throw away from beating Memphis two years ago, and we had six scholarship guys. We just ran out of gas."
Davis said dealing with the adversity early in his UAB tenure and having to handle a depleted roster made him a better coach.
He has grown quite a bit, too. His decision to resign at Indiana, he said, was in hindsight a mature move.
"The reason I did it was I wanted our guys to be able to have a good year," Davis said of his February decision to resign at the end of the season. "You may not know it from a fan standpoint, but all of the negative stuff has an effect on the players. I did it because I wanted everyone to know that I wouldn't be here next year. I knew we could finish strong and focus on the one goal to win games. I didn't want any of this 'win one for the coach.'"
Davis said a cloud lifted once it was clear he wasn't going to be there the following season.
"I felt like there was a weight off my shoulders," Davis said. "It was tougher on the coach and the players when you're in limbo."
Davis is hardly in jeopardy now. He has turned the Blazers into a consistent winner this season and the team to beat in C-USA in a year when the Blazers were pushed behind Tulsa, Memphis and UTEP.
"We've come from 24, from 14 [from behind]," Davis said. "We've become a tough team with a lot of tough people."