Field Goal %

Three Point %

Turnovers

Rebounds
Raleigh, North Carolina

27699
Attendance: 19,577
99%
Capacity: 19,722
Referees:
Mike Eades, Mike Stuart, Raymond Styons
Lorenzo Brown had 20 points and 11 assists to help No. 18 North Carolina State beat North Carolina 91-83 on Saturday night, ending a 13-game losing streak in the long rivalry.
| ESPN | 1 | 2 | T |
| --- | --- | --- | --- |
| North Carolina | 26 | 57 | 83 |
| NC State | 45 | 46 | 91 |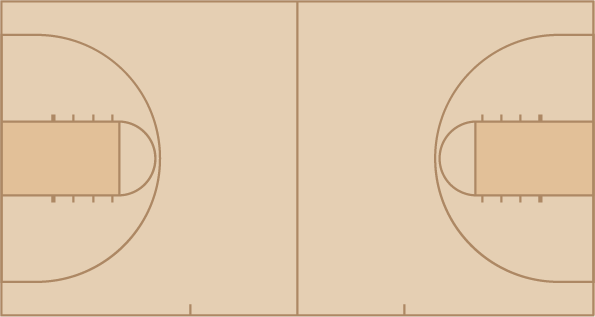 North Carolina
NC State scored 44 points in the paint Saturday, the most paint points North Carolina has allowed in ACC play during the last two seasons. The Tar Heels have allowed more than 44 points in the paint just once during the last two seasons.

North Carolina and NC State both entered the weekend in the Top 5 in Division I in transition points per game. In the first half, the Wolfpack had 20 fastbreak points while holding the Tar Heels to none.

This is the third time this season that North Carolina has been held below 30 points in the first half. The Tar Heels lost the other two games (vs Butler, at Virginia).
Only 2,099 brackets out of 18,797,085 total brackets predicted South Carolina, Oregon and Gonzaga to make the Final Four. Thatâ

South Carolina, which hadn't won an NCAA tournament game since 1973 coming into March, toppled Florida to advance to the national semifinal.

Coming off a really good season, Mike White brings in a top-10 class and has the Gators trending up.
2016-2017 Atlantic Coast Conference Standings