Field Goal %

Three Point %

Turnovers

Rebounds
Pittsburgh, Pennsylvania

15295
Attendance: 12,556
100%
Capacity: 12,508
Referees:
Pat Driscoll, John Gaffney, Tony Greene
Jerian Grant and Jack Cooley scored 13 points each and No. 25 Notre Dame overcome a horrendous shooting start and beat No. 20 Pittsburgh 51-42 on Monday night.
| ESPN | 1 | 2 | T |
| --- | --- | --- | --- |
| Notre Dame | 19 | 32 | 51 |
| Pittsburgh | 22 | 20 | 42 |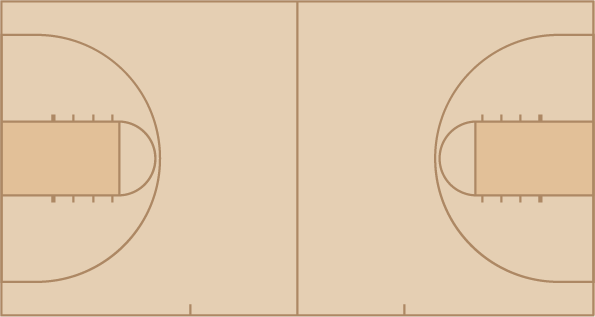 Notre Dame
Notre Dame has now won 5 straight games over Pitt. The common theme in each of them has been its "Burn Offense," where the Irish will let the shot clock run down in an effort to reduce the number of possessions in the game, thereby limiting Pitt's offense. In the last four seasons, Notre Dame has played five Big East games with 54 or fewer possessions. Four have come against Pitt, and the Irish have won all four.
Jaron Martin made 6 of 9 from 3-point range and scored 26 points to help UC Irvine beat UC Riverside 79-60 and take sole possession first place in the Big West on Saturday night.

Capital One Cup Impact Performance nominees include Kansas, Arkansas, North Carolina and SMU men's basketball.

Tyler Williams hit the game-winning jumper at the second-overtime buzzer to give San Diego a 60-58 victory over Santa Clara on Saturday night.
2016-2017 Atlantic Coast Conference Standings