Field Goal %

Three Point %

Turnovers

Rebounds
University Park, Pennsylvania

16802
Attendance: 8,892
58%
Capacity: 15,261
Referees:
Tim Clougherty, Mark Whitehead, Larry Scirotto
Jermaine Marshall scored 25 points and Penn State upset No. 4 Michigan 84-78 on Wednesday night for its first Big Ten win of the season.
| BTN | 1 | 2 | T |
| --- | --- | --- | --- |
| Michigan | 39 | 39 | 78 |
| Penn State | 36 | 48 | 84 |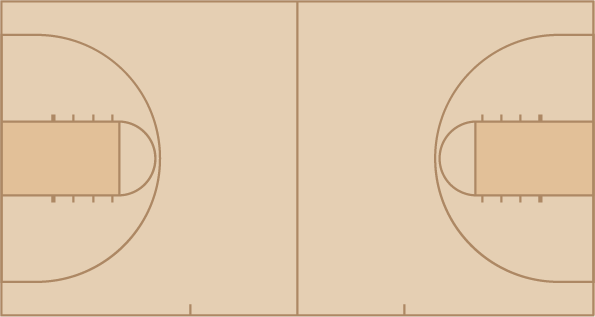 Michigan
Michigan Win Pct This Season - By 3-pt FG Pct

W-L
33.3 or higher
1.000
21-0
Below 33.3
.286
2-5*
*5-for-20 vs Penn State Wednesday

Michigan is led by its star backcourt of Trey Burke and Tim Hardaway Jr, but Penn State's duo of D.J. Newbill and Jermaine Marshall outplayed the Wolverines stars on Wednesday.

Michigan started the season 4-1 on the road but has gone downhill since, losing all four of its road games in February.

Penn State began Big Ten play 0-14 this season but turned it around vs Michigan. The Nittany Lions topped their conference scoring average by more than 25 points and made a season-high 10 3-pt FG.

Penn State's win over Michigan tonight is the 18th win for an unranked team vs a top-5 team this season.That's already four more such upsets than we saw all of last season and we haven't even hit March and its Madness yet.

Penn State beat No. 4 Michigan, just the 5th win against a top-5 team in school history

Michigan has averaged a 10-point loss in 4 road games this month - and made just 23 of 80 shots from behind the arc.

Penn State beat No. 4 Michigan for its first conference win of the season (1-14). It's the 2nd time this season that a team winless in Big 6 conference play beat a top-10 team in February or later (0-8 TCU beat No. 5 Kansas on February 6).Before this season, that hadn't happened since February 1, 1997, when 0-8 NC State beat No. 7 Clemson.
Alvin Ellis scored 15 of his 18 points with a 3-point barrage in the first half and Michigan State went on to beat Ohio State 74-66 Tuesday night.

Yante Maten scored 24 points in his return to high-scoring form and Georgia pulled away with a 12-3 run late in the game to beat Mississippi State 79-72 on Tuesday night.

Ryan Taylor and Jaylon Brown each scored 22 points, David Howard added 21 points and Evansville beat Drake 87-70 Tuesday night for its fourth straight win.
2016-2017 Big Ten Conference Standings