Field Goal %

Three Point %

Turnovers

Rebounds
Attendance: 12,495
93%
Capacity: 13,455
Referees:
Tony Greene, Pat Driscoll, Anthony Jordan
Victor Oladipo hit a key 3-pointer with 13 seconds remaining and Indiana, minutes away from being the second No. 1 seed to be swept from the NCAA tournament, held off Temple 58-52 on Sunday in the East Regional.
| | 1 | 2 | T |
| --- | --- | --- | --- |
| Temple | 29 | 23 | 52 |
| Indiana | 26 | 32 | 58 |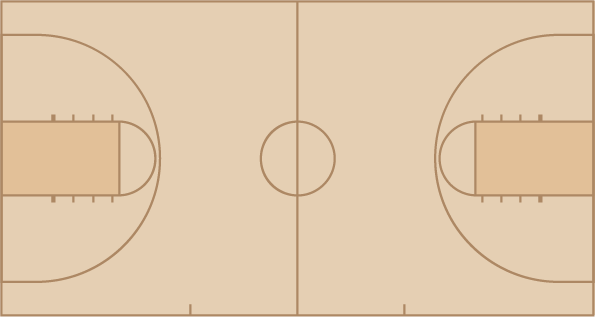 Temple
Temple's Scootie Randall became just the 2nd player since 1985 to go 0-12 (or worse) from the field in an NCAA Tournament game according to the NCAA player database. The only other player to go 0-12 or worse since the tournament expanded was Khalid El-Amin in the 1999 Elite 8 against Gonzaga. Unlike Temple today, UConn won that game.

Indiana is now 11-1 as a No. 1 seed, best such record in Men's Basketball Championship history (min. 7 games)

Khalif Wyatt was 6-for-18 shooting outside the paint in Temple's 58-52 loss to Indiana. That is on par with the tourney average (33.3 percent) on such attempts. The problem for the Owls was Wyatt's teammates were 0-for-21 from outside the paint, including 0-for-9 by Scootie Randall.

Khalif Wyatt is the 4th player to score at least 30 points in the Round of 64 and the Round of 32 in the same NCAA Tournament over the last 10 years.

Indiana used multiple defenders to slow down Khalif Wyatt. Wyatt shot 8-for-14 in the first half but was 4-for-10 in the second half. Remy Abell started the second half on Wyatt and had the most success of any of the Hoosiers' defenders.

Indiana outscored Temple 16-7 at the free throw line in its win Sunday. Cody Zeller led the way, drawing as many fouls (8) and shooting as many free throws (8) as Temple did as a team.