Field Goal %

Three Point %

Turnovers

Rebounds
Washington, District of Columbia

20599
Capacity: 20278
Referees:
Mark Whitehead, Gregory Nixon, Dwayne Gladden
Jamil Wilson scored 16 points, Vander Blue and Davante Gardner had 14 apiece, and Marquette advanced to the Elite Eight for the first time since 2003 with a 71-61 win over Miami on Thursday night.
| | 1 | 2 | T |
| --- | --- | --- | --- |
| Marquette | 29 | 42 | 71 |
| Miami | 16 | 45 | 61 |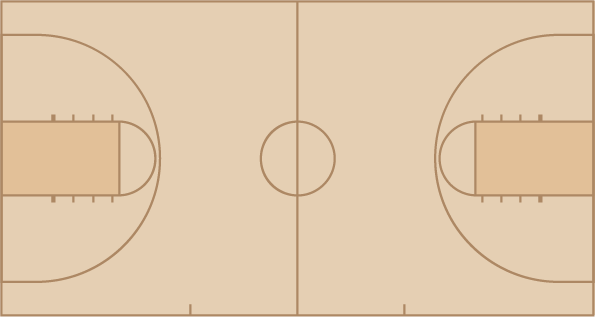 Marquette
Miami used its full-court press for the first time with 14:26 remaining in the second half, and caused a Marquette turnover. However, the Hurricanes allowed Marquette to score 16 points on 13 possessions that began with the press over the final 14 minutes of the game. The Golden Eagles scored 14 of their 20 transition points on possessions that began with Miami's full-court press.

Miami allowed 71 points on 60 possessions Thursday, its second-worst defensive efficiency in a game this season. The Hurricanes lost for the first time this season in a game with 60 or fewer possessions (previously 10-0).

Marquette scored 40 points in the paint Thursday, its most paint points in any game in the last four Men's Basketball Championships and most in its last 12 games overall. The Golden Eagles entered Thursday's game averaging 32.1 paint points per game this season.

NEXT LEVEL: Marquette scored 1.18 points per possession against Miami, the 2nd-most points per possession the Hurricanes have allowed in a game this season. The 'Canes are 2-5 this season when allowing more than 1.1 points per possession. Their 4 worst defensive performances in terms of efficiency are against NCAA Tournament teams.

Marquette is in the Elite 8 for the 1st time since D-Wade led the way for the 3rd seeded Eagles 10 years ago. This season, Vander Blue has led the way for the 3rd seeded Eagles and has been more efficient than Wade.