Field Goal %

Three Point %

Turnovers

Rebounds
Gainesville, Florida

32653
Attendance: 12,423
100%
Capacity: 10,151
Referees:
James Breeding, Pat Adams, Anthony Greene
Scottie Wilbekin scored a career-high 18 points, Dorian Finney-Smith added 15 and No. 19 Florida held on to beat No. 13 Kansas 67-61 on Tuesday night.
| | 1 | 2 | T |
| --- | --- | --- | --- |
| Kansas | 21 | 40 | 61 |
| Florida | 36 | 31 | 67 |
0:00 - 2nd Half
End of Game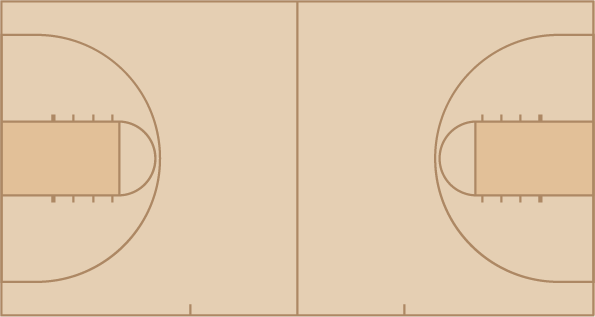 --Florida scored a season-high 28 points off 24 Kansas turnovers Tuesday, the second-most points off turnovers Kansas has allowed in a game in the last three seasons.--Florida has a defensive goal of 0.90 points or fewer per possession allowed. The Gators came close to reaching their goal Tuesday, limiting Kansas to 61 points on 64 possessions (0.95 points per possession). Entering Tuesday, 24 teams were allowing 0.90 points or fewer per possession this season, and Florida had allowed 0.92 points per possession.--Florida also has an offensive goal of 1.15 points or more per possession. The Gators fell short of their goal against the Jayhawks, averaging 1.05 points per possession. The Gators are now 7-0 this season when they average more than a point per possession, and 0-2 when they do not.

Kansas grabbed 11 offensive rebounds Tuesday, but shot 0-for-6 from the field on second-chance field goals. The Jayhawks' four second-chance points (all from the FT line) tied their season low. Coming into the game, Kansas had averaged 11.3 second-chance points per game, tied for second-fewest among Big 12 teams.

Kansas struggled against Florida's zone defense Tuesday, making just 4-of-15 shots and turning it over on 9 of 18 possessions.

After falling behind 10-3 early in the first half, Florida went on a 21-0 run over a span of more than seven minutes. The Gators used a zone defense during the majority of the run, limiting Kansas to 0-for-4 from the field and forcing 4 turnovers with the zone.

The Jayhawks are averaging 22.2 fewer points per game during their last 4 games compared with their first 5, struggling against a tough schedule. They started the season 5-0, scoring at least 80 points in every game, including a win over Duke when they scored a season-high 94.