Field Goal %

Three Point %

Turnovers

Rebounds
Attendance: 31,572
Referees:
Sean Hull, Mike Stuart, Ray Natili
Rakeem Christmas had a key steal to set up C.J. Fair's winning layup with 6.7 seconds left, helping No. 1 Syracuse edge North Carolina State 56-55 on Saturday night to remain unbeaten.
| ESPN3 | 1 | 2 | T |
| --- | --- | --- | --- |
| NC State | 26 | 29 | 55 |
| Syracuse | 26 | 30 | 56 |
0:00 - 2nd Half
End of Game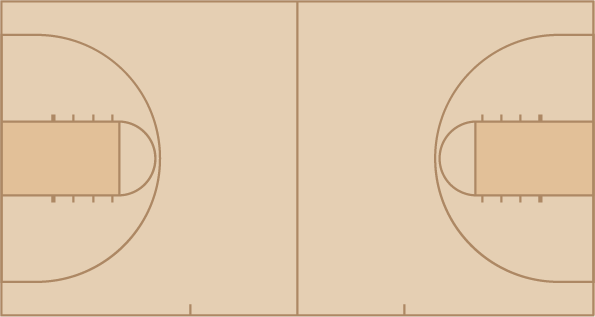 NC State
From Elias: Syracuse is first No. 1 team to win consecutive games by 2 points or fewer since '81-82 North Carolina (ACC Championship vs Virginia & NCAA Tournament Round of 32 vs James Madison).

From Elias: This is the 2nd time in the last 30 seasons that two teams started 25-0 or better in the same season. The other time it happened was in 2003-04, when St. Joseph's started 27-0 and Stanford started 26-0.

When Syracuse is trailing or tied in the final minute of the 2nd half and overtime this season, the Orange have outscored their opponents 17-0 (including 3-0 against NC State). They're shooting 4-for-5 in those situations (first miss was against NC State), while their opponents are shooting 0-for-4.

From Elias: Syracuse improves to 25-0, seven wins shy of the best start by any team in ACC history.

This was the 7th time this season that Syracuse has been tied or trailing with 5 minutes left in regulation, winning each. The Orange have outscored their opponents by 43 points the rest of the way in those games with their opponents shooting a combined 6-of-49 from the floor, including 1-of-19 from the 3-point line.
Devin Robinson tied his career-high with 24 points, Kasey Hill added 14 and No. 4 seed Florida used a second-half surge to beat 13th-seeded East Tennessee State 80-65 in the opening round of the

Nathan Adrian had 12 points and 10 rebounds, leading West Virginia to an 86-80 win over Bucknell in the first round of the NCAA Tournament.

Indiana athletic director Fred Glass says he was not prepared to give coach Tom Crean an extension, and the team was ready to look to the future.
2016-2017 Atlantic Coast Conference Standings