Field Goal %

Three Point %

Turnovers

Rebounds
Attendance: 26,766
Referees:
Brian O'Connell, Les Jones, Karl Hess
Trae Golden scored 16 points, including six clutch free throws in the final seconds, and Georgia Tech stunned struggling No. 7 Syracuse 67-62 on Tuesday night.
| | 1 | 2 | T |
| --- | --- | --- | --- |
| Georgia Tech | 31 | 36 | 67 |
| Syracuse | 23 | 39 | 62 |
0:00 - 2nd Half
End of Game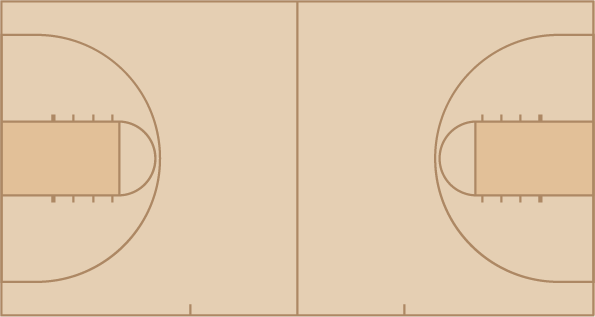 Georgia Tech
Syracuse has shot 40 percent or worse from the field in each of its last 6 games. Prior to this stretch in the last 15 seasons, the Orange never had a streak longer than 3 straight games shooting 40 percent or worse.

Syracuse's late-season slide sounds familiar...but at least the end result was good last year

Syracuse loses back-to-back HOME games vs teams that entered the game under .500 for the first time since January 1968 when it lost to 5-7 Connecticut and 7-8 Niagara. Jim Boeheim was NOT on the Syracuse sideline; he was averaging 20.8 PPG with Scranton in the Eastern League (was hired as a graduate assistant by Syracuse in 1969 after graduating in 1966).

* Syracuse has lost 4 of the last 5, after winning 25 of the first 25.

After Tuesday's loss vs Georgia Tech, Syracuse has now scored 1.0 points per possession or fewer in six straight games dating back to its comeback win over NC State.In its first 24 games of the season, its offense scored that poorly just twice.
Chad Ford gives his new NBA mock draft for both rounds, sharing the latest intel from scouts and GMs about likely picks, potential trades and more.

SEC Now's Dari Nowkhah and Antoine Walker predict where De'Aaron Fox and Malik Monk will end up in the NBA.

Malik Monk discusses how he's prepared for the NBA draft and what it's like experiencing it with his family.
2016-2017 Atlantic Coast Conference Standings