Field Goal %

Three Point %

Turnovers

Rebounds
Attendance: 14,383
100%
Capacity: 14,356
Referees:
Gerry Pollard, David Hall, Mark Whitehead
No. 9 Iowa State beats No. 7 Baylor 87-72
| ESPN2 | 1 | 2 | T |
| --- | --- | --- | --- |
| Baylor | 38 | 34 | 72 |
| Iowa State | 40 | 47 | 87 |
0:00 - 2nd Half
End of Game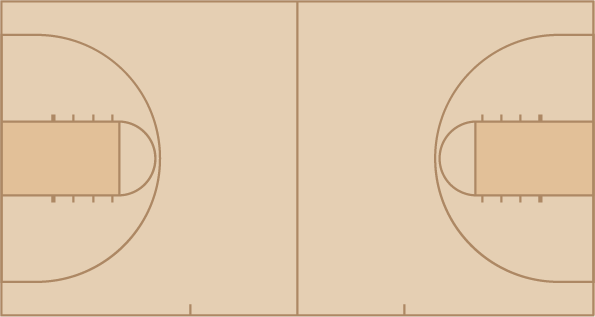 Baylor
Iowa State scored 46 points in the paint, tied for their second most points in the paint this season.

Iowa State went 9-for-10 from the floor- including 3-for-3 from beyond the arc- when Baylor played man defense, scoring 23 points.

Iowa State shot 54.3 percent in the half court Tuesday, their second highest half court shooting percentage of the season. They shot 55.1 percent in the half court against Northern Illinois on December 31.

DeAndre Kane did it all for Iowa State on Tuesday, with 30 points, nine assists, eight rebounds and five steals. Kane is one of four Division I players to reach those thresholds in a game since 1997.

Iowa State: won 4 of last 5 home games against AP top-10 opponents (all since 2012)The Cyclones lost their previous 13 such games
Neil Everett speaks with UCLA's Lonzo Ball, T.J. Leaf and Bryce Alford about what will change in Saturday's rematch against USC over a game of pingpong.

Quakers move into a tie for fifth-place after a road win over Brown

Devin Carter made four 3-pointers and scored 18 points and Deven Simms added 16 and Arkansas State defeated Arkansas-Little Rock 67-58 on Friday night.
2016-2017 Big 12 Conference Standings