Field Goal %

Three Point %

Turnovers

Rebounds
Capacity: 18119
Referees:
Ron Groover, Pat Adams, Karl Hess
Jordan Sibert scored 18 points, Kendall Pollard added a season-high 12 and Dayton rolled past Stanford 82-72 on Thursday to make the NCAA tournament's Elite Eight for the first time since 1984.
| | 1 | 2 | T |
| --- | --- | --- | --- |
| Dayton | 42 | 40 | 82 |
| Stanford | 32 | 40 | 72 |
0:00 - 2nd Half
End of Game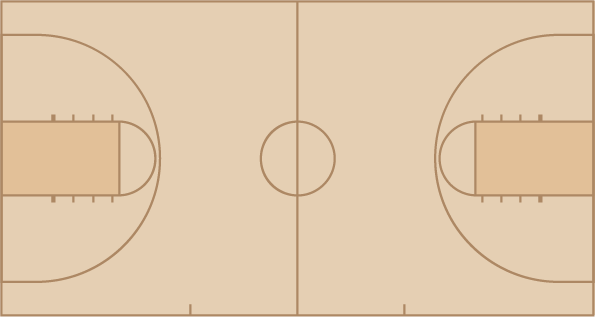 Dayton
Since the NCAA Tournament began seeding teams in 1979, Dayton is the sixth 11 seed to reach the Elite 8. Three of the previous five 11 seeds have gone on to the Final Four.

Dayton's starting 5 of Jordan Sibert, Devin Oliver, Dyshawn Pierre, Khari Price and Matt Kavanaugh were outscored by 5 points while on the floor together against Stanford, allowing Stanford to shoot 71 percent (10-of-14) on field goals. With all other lineup combinations, Dayton held Stanford to 60 fewer points per 100 possessions and outscored the Cardinal by 15 points.

This is the 3rd time Dayton will play in the Elite 8 and the 1st time since 1984. Both times Dayton made it to the Elite 8, the team they ended up losing to that year won the national title (Georgetown in 1984, UCLA in 1967).And the only time they won in the Elite 8, they made it all the way to the national championship game.

Dayton's bench outscored Stanford's 34-2 Thursday, the second-largest bench differential in the 2014 Men's Basketball Championship.

In its 10-point win Thursday, Dayton outscored Stanford by 15 transition points. It was the third-straight game that the Flyers were outscored in the half court, but still won due to its transition differential.