Field Goal %

Three Point %

Turnovers

Rebounds
Madison Square Garden
Attendance: 19,499
98%
Capacity: 19,812
Referees:
Tom Eades, John Higgins, Michael Roberts
Shabazz Napier scored 17 of his 25 points in the second half, and UConn beat Michigan State 60-54 to return to the Final Four a year after the Huskies were barred from the NCAA tournament.
| | 1 | 2 | T |
| --- | --- | --- | --- |
| Connecticut | 21 | 39 | 60 |
| Michigan State | 25 | 29 | 54 |
0:00 - 2nd Half
End of Game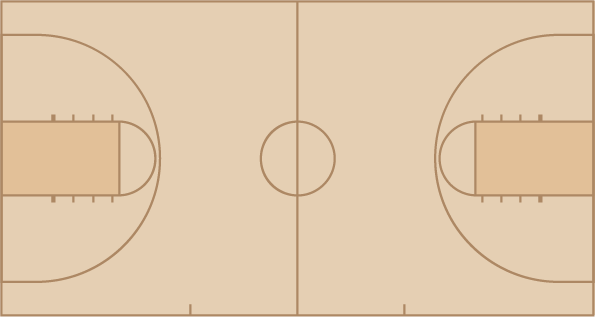 Connecticut
Michigan State had four more turnovers in the half court than field goals. In transition, the Spartans hit six 3-point field goals, the most for any team in the last five tournaments. They hit four of the six in the first half.

The seed total of UConn's opponents in its path to the Final Four is 19, and the seed total of Kentucky's opponents is 16.

The last two players to lead their team to a Final Four while scoring or assisting on at least 45% of their team's points in the tournament are Shabazz Napier and Kemba Walker.

Michigan State scored six points in the paint, 14 fewer than its previous season low and the second fewest for any team in the last five Men's Basketball Championships (Butler scored two vs Connecticut in 2011).

Shabazz Napier has 93 points, 18 assists and 24 rebounds so far in the tournament

Kevin Ollie is the 4th coach in the last 20 years to reach the Final Four within his first 2 seasons as a Division I head coach, joining VCU's Shaka Smart, Indiana's Mike Davis and North Carolina's Bill Guthridge.None of the other 3 coaches won the National Championship.

This is the 1st time Tom Izzo (and Michigan State) has lost in the Elite 8 as the higher seed (previously 4-0).

UConn is the 2nd 7 seed ever to reach the Final Four.Virginia made the Final Four in 1984 and lost in the National Semifinals to Houston. Rick Carlisle and Olden Polynice were on that Virginia team.