Wooden Watch: Potential tourney matchups
In the past two weeks, we've reduced any and all intrigue and declared that Wisconsin's Frank Kaminsky will win the 2015 Wooden Award and assured you there is zero advanced metrics-based reason to deviate from the opinion that Kaminsky should win. What now? With the (real) first round of the NCAA tournament upon us, let's stick with the theme of the week -- oh my god, you guys, the NCAA tournament, it's really here -- and look at the draws and matchups still ahead of some of the college game's greatest players.
With the caveat that all bracket matchups are to be determined, and with the additional reminder that we have no idea what's going to happen, and neither does anyone else, let's begin.

Previous ranking: 1
Considering the Badgers were a consensus No. 2 seed in most brackets before they put the Big Ten tournament to bed, Wisconsin didn't do too bad with its draw in the West Region. The Oregon team that pushed Wisconsin in Milwaukee last March has been reduced to Joseph Young on a one-man mission surrounded by a group of extremely well-coached unknowns. Oklahoma State isn't the least bit frightening. The West's No. 5 seed, Arkansas, has to force turnovers to get defensive stops, and Wisconsin never turns the ball over. Only No. 4 seed North Carolina, with its perimeter size and interior athleticism, looks like a threat, and we just watched Notre Dame shred the Tar Heels for 90 points in 69 possessions in the ACC tournament.
Which means that everyone is inking the Badgers through to the Elite Eight, to a matchup with Arizona. Matchupwise, that's where things get interesting for Kaminsky. The Wildcats are the best defense in the country outside of Kentucky and Virginia. But at the risk of oversimplification -- you never guard a player like Kaminsky with just one guy, however well-suited he may be -- you could argue Arizona doesn't quite have the right fit. Brandon Ashley and Rondae Hollis-Jefferson probably shouldn't get stuck one-on-one in the post, and Kaleb Tarczewski can't afford to get drawn away from the rim. This is why Kaminsky is the nation's best player: He makes defenses, even those as good as Sean Miller's, feel helpless.
Also, Kaminsky had 28 points and 11 rebounds against the Wildcats last March, in a game Wisconsin won 64-63 in overtime to reach the Final Four. There's a reason we're all rooting for the rematch.

Previous ranking: 2
There are a couple of slightly disconcerting matchups lurking for Duke in the South Region. Sure, San Diego State might not be able to throw a basketball into the Pacific Ocean more than four out of 10 tries, but Steve Fisher's team is one of the top five defensive teams, and allows one of the lowest 2-point field goal percentages in the country. (If St. John's wins that 8-9 matchup, nevermind. The Red Storm can't beat Duke.) No. 4 seed Georgetown has a very tough, physical interior defense. The Hoyas are slightly overseeded, but nonetheless match up pretty well with the Blue Devils from a sheer personnel standpoint. An even worse matchup is the No. 5 seeded Utah Utes. The Blue Devils' defensive weaknesses this season have come from the outside in, where dribble penetration and ball screens force help, and few in the country are better at both than Utes guard Delon Wright.
Meanwhile, the most likely Elite Eight matchup is either Iowa State or Gonzaga. The former is just plain great offensively, a team that will happily exchange secondary breaks with the Blue Devils for as long as Coach K permits. Gonzaga, meanwhile, feels built to give Duke problems. On defense, Mark Few has a bunch of legitimate bigs he can throw at Okafor, from the immovable Przemek Karnowski to the fleeter and nastier Domantas Sabonis. On offense, the Zags are happy to play through Karnowski in the post, and even happier to run 80 Kevin Pangos-Kyle Wiltjer pick-and-pops per game. If there is one thing you don't want Okafor to do defensively, it's play ball-screen defense. Against that combo? Look out.
The upside for Coach K? He's Coach K. He'll figure something out. Having one of the best pure post scorers in decades at your disposal is a pretty good place to start.

Previous ranking: 3
Speaking of Wright, the do-everything Utah guard gets his first real test in Utah's first game. Thanks to a late-season swoon, Larry Krystkowiak's bunch slipped from a likely No. 3 to the No. 5 seed line, and ended up drawing the most dangerous No. 12 in the field: Stephen F. Austin. Everyone is picking this as their chosen 5-12 upset, and you can understand why. Not only did SFA do exactly that last season -- sending VCU home in dramatic fashion in the process -- but the Fightin' Stone Colds are even better this year.
It's one of those strength-on-strength matchups that could be analyzed either way. You could say Wright, as the dominant ball handler in a ponderous half-court offense, is going to struggle breaking SFA's press; at the very least, the Utes can't break it without slightly altering what they like to do. Or you could say that having a dominant ball handler is exactly what you need to mitigate a turnover-obsessed defense -- notable precedent: Trey Burke vs. VCU's "Havoc" defense in the 2013 NCAA tournament. By the way, Utah's defense is more than up to the conversion-limiting task. When we first saw this game on Selection Sunday, we were sure Utah was in trouble. The more we think about it, the more we think the Utes will roll. Only one way to find out, right?

Previous ranking: NR
This isn't a vintage Thad Matta team, but it does have one of his best players ever -- one who might single-handedly guide the Buckeyes on a deep tournament run. It should tell you enough about Russell that this has been the conventional opinion on OSU for so long. It's almost like the past month, during which the Buckeyes struggled mightily, didn't matter. No one wants to see Russell on their side of the bracket.
One could argue the Buckeyes are underseeded at No. 10 -- analytically speaking, they're a top 25 team. One could also argue the final month didn't do a whole lot to prevent that possibility, so oh well. Whatever the case, even if you love Ohio State's chances against a VCU team that struggled down the stretch but shot through the A-10 tournament, you can't escape the fact that OSU would have to beat Arizona just to get out of the first weekend. So much for that scary Russell-led run. Gulp.

Previous ranking: NR
Ha. Matchups. Yeah, sure, let's break down Kentucky's matchups. Because that's a quality use of our time.
We will say this, though: We really want a rematch with Wichita State. Kentucky will almost certainly win, but that's not important. We just want the game to happen. It has to happen. Basketball gods, take the wheel.
Also receiving mentions: Seth Tuttle, Kyle Wiltjer, Jerian Grant, Willie Cauley-Stein, Stanley Johnson, Ron Baker, Malcolm Brogdon, Georges Niang, Tyler Haws, Bobby Portis, Kris Dunn, Joseph Young
ESPN Staff Writer
Covers college basketball
Joined ESPN.com in 2009
Graduate of Indiana University
John R. Wooden Award
The John R. Wooden Award is presented annually to the most outstanding men's college basketball player.


Top 15 List
Here are the 15 players who made the latest cutdown list Wooden Award. Is this the final list? No. Can a player not on the list still win the award? Yes.

• Ron Baker, Wichita State
• Malcolm Brogdon, Virginia
• Willie Cauley-Stein, Kentucky
• Rakeem Christmas, Syracuse
• Jerian Grant, Notre Dame
• Tyler Haws, BYU
• Buddy Hield, Oklahoma
• Frank Kaminsky, Wisconsin
• Georges Niang, Iowa State
• Jahlil Okafor, Duke
• Bobby Portis, Arkansas
• D'Angelo Russell, Ohio State
• Seth Tuttle, Northern Iowa
• Kyle Wiltjer, Gonzaga
• Delon Wright, Utah

ON THE ROAD TO INDIANAPOLIS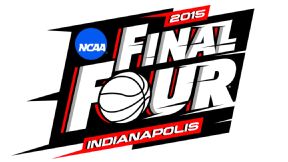 Courtesy of NCAA
>
What do you need to be prepared for the 2015 NCAA tournament?
• Tournament Challenge
• Bracket predictor


• Game predictor


• Complete tourney bracket
• NCAA tournament home