Wooden Watch: It's Kaminsky's race to lose
By now, the Wooden Watch group is locked in, and the votes may well be, too. But we're still watching the Wooden race. The tournament is dark and full of terrors. We are the watchers on the wall. And so on.

Previous ranking: 1
What lies ahead for the putative Wooden Award winner? The same string of challenges we mentioned when we projected the West region last week. North Carolina, the No. 4 seed, is a conventionally brutal matchup for Kaminsky. It's not just that the Tar Heels are stocked with bigs. It's that those bigs -- Brice Johnson, Kennedy Meeks, Justin Jackson, Joel James -- are long, athletic, and fast on their feet. The Tar Heels might be as well-equipped as any team in the country to deal with a 7-footer who plays everywhere on the floor, and handles, passes and shoots like a guard. Then again, Kaminsky is the best player in the country, surrounded by one of its best collections of offensive talent -- he'll call your Johnson-Jackson combo and raise you a Nigel Hayes and Sam Dekker. Also, he's the best player in the country, so that helps.

Previous ranking: 2
Previous ranking: 3
It's a Wooden Watch two-fer! Okafor and Wright have spent much of the past few months ranked No. 2 and No. 3 in the player of the year race. On Friday, they meet in Houston. They'll see plenty of each other, too. As we've documented in the past, Wright is one of the most capable ball-screen targets in college basketball: A lithe, savvy player who runs pick-and-rolls with the insight of an old pro. When Okafor's team has struggled this season, it has struggled to defend pick-and-rolls. Wright's size gives him an advantage over Duke's guards, assuming he can turn the corner -- a corner Okafor may spend a lot of time protecting.

Not that Okafor doesn't have other things to worry about. On the defensive end, he'll likely spend plenty of time guarding and blocking out Jakob Poeltl, the 7-foot Austrian freshman who grabs the 11th-most offensive rebounds per possession in college basketball, and shoots an Okafor-esque 69.1 percent from the field. On offense, Okafor will have to put up with Poeltl's work in front of the rim, where he blocks 8.7 percent of opponents' shots (and adjusts many more).
Sounds like a tough matchup, right? It is. The good news is that Okafor is a generationally talented offensive big man, and his peerless scoring skill is likely to be much more of a problem for Poeltl -- not only in stopping Okafor, but doing so without fouling -- than the other way around. Okafor might negate Poeltl entirely, and then Wright will really have his work cut out for him. This is going to be a great game.

Previous ranking: 5
Four more wins, and Kentucky is 40-0. Are you betting against the Wildcats? Did you see them this weekend? You saw them, right? Yikes.

Previous ranking: 4
A fond farewell to Russell, Ohio State's star who may have ended his meteoric college career with perhaps his worst-ever performance, a 3-of-19, nine-point outing. Blame Arizona's stifling defense. Also note that Russell still posted seven rebounds, six assists, and one casually mind-blowing no-look 40-foot pass. Farewell, D'Angelo. We'll never forget those bounce passes.
Also receiving mentions: Seth Tuttle, Kyle Wiltjer, Jerian Grant, Willie Cauley-Stein, Stanley Johnson, Ron Baker, Malcolm Brogdon, Georges Niang, Tyler Haws, Bobby Portis, Kris Dunn, Joseph Young
ESPN Staff Writer
Covers college basketball
Joined ESPN.com in 2009
Graduate of Indiana University
John R. Wooden Award
The John R. Wooden Award is presented annually to the most outstanding men's college basketball player.


Meet The Wooden Finalists
Breaking Down The Finalists
ON THE ROAD TO INDIANAPOLIS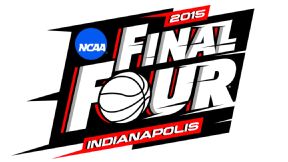 Courtesy of NCAA
>
What do you need to be prepared for the 2015 NCAA tournament?
• Tournament Challenge
• Bracket predictor


• Game predictor


• Complete tourney bracket
• NCAA tournament home