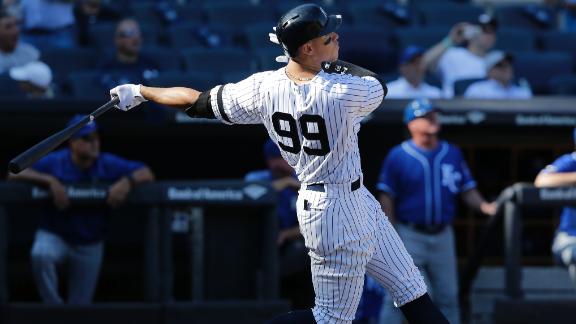 Yankees
MLB
Yankees
MLB
Cubs
MLB
Cubs
MLB
Nacho average foul ball.
Addison Russell dives into the stands to try to make a catch, but he ends up knocking over a fan's nachos. Later in the game, Russell hand-delivers new nachos to the fan.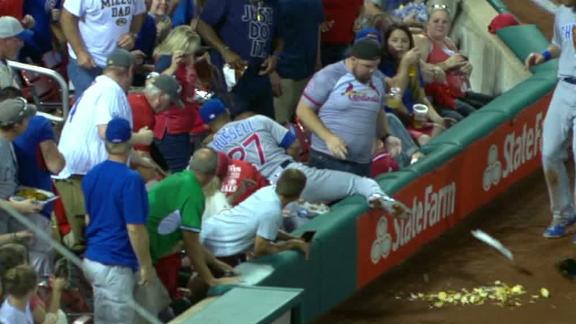 Mets
MLB
HR apple doesn't pop up for d'Arnaud's dinger.
After Travis d'Arnaud's solo shot in the bottom of the eighth inning, the Mets' home run apple doesn't make an appearance, earning boos and chants from the crowd.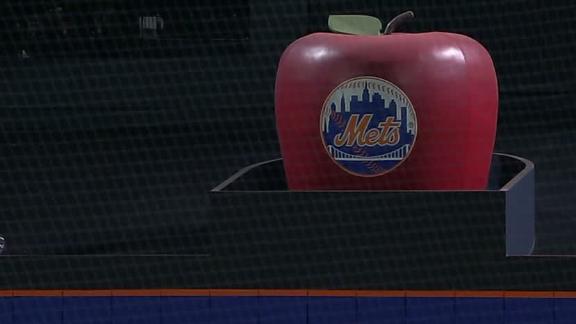 Angels
MLB
Trout hits 30th homer of year.
Angels center fielder Mike Trout unloads on a pitch from White Sox hurler James Shields.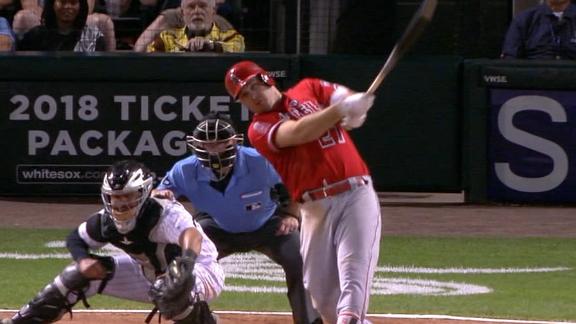 Power Rankings
Cubs on the rise in rankings.
David Ross explains why the Cubs' success of late has earned them a spot among his top five teams.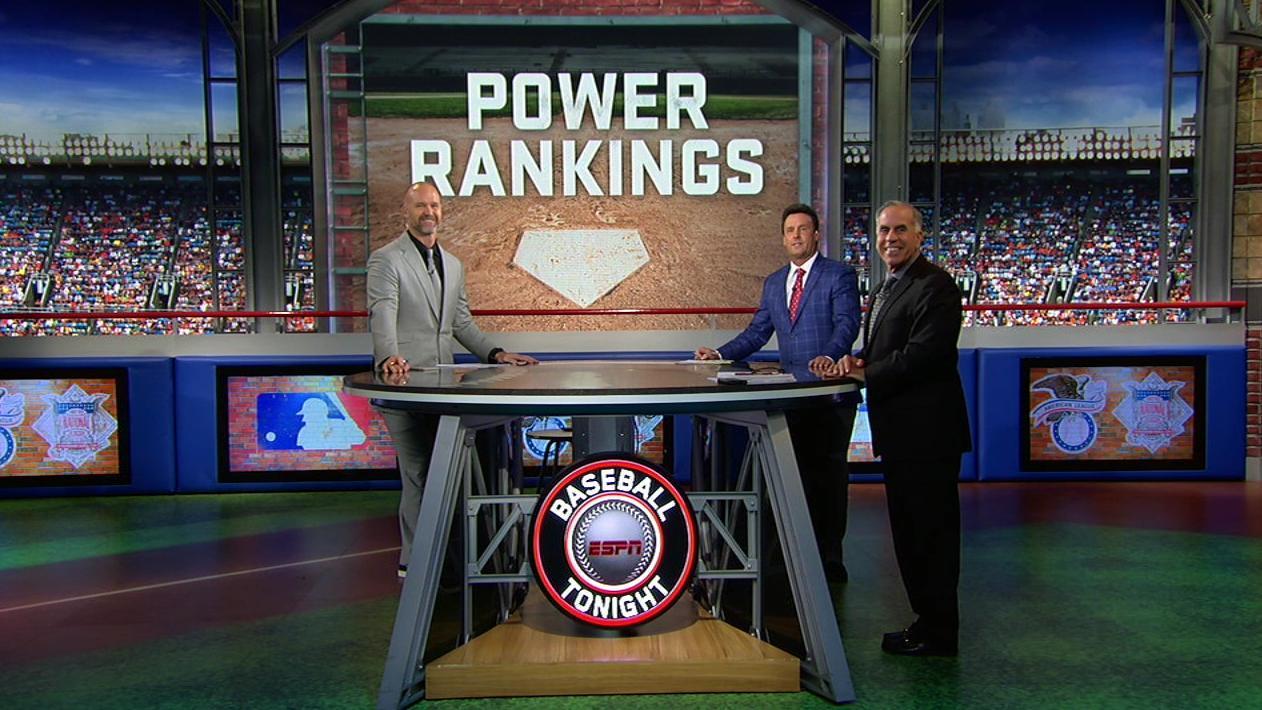 Customize ESPN
Thearon W. Henderson/Getty Images

Reflecting on NFL QB Colin Kaepernick's unemployment, several A's offered support for caatcher Bruce Maxwell's decision to kneel during the national anthem.
Peter Yang for ESPN

Two dramatic streaks will define the Dodgers' 2017 season -- unless they can pull off something even more memorable in October.
Josue Evilla

What's it like to be Latino in MLB today? Prospects, starters and future Hall of Famers share their stories.
Mark Goldman/Icon Sportswire

With two weeks left for them to make their cases, we break down the outlook and to-do list for this year's major awards contenders.
David Richard/USA TODAY Sports

In watching the Indians on their historic streak, it became clear the most remarkable thing about the team wasn't the wins.