Angels' Cozart signing sends a message.
Buster Olney says Zack Cozart's signing should send a message to Mike Trout that the Angels want to be contenders.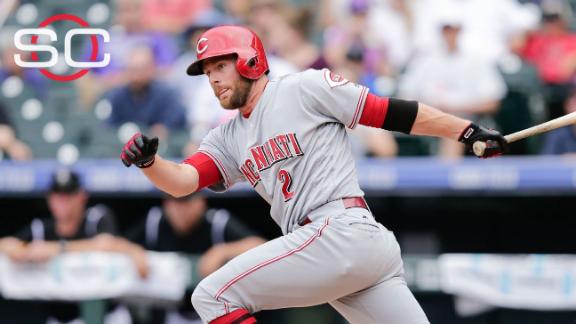 Phillies
MLB
Santana anchors Phillies lineup.
Buster Olney breaks down the Phillies' decision to sign Carlos Santana to a three-year contract.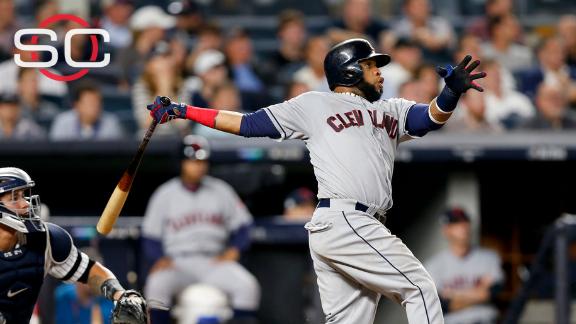 Cubs
MLB
Cubs
MLB
Inside Schwarber's new workout routine.
Cubs slugger Kyle Schwarber gives ESPN an exclusive look at his new training regimen.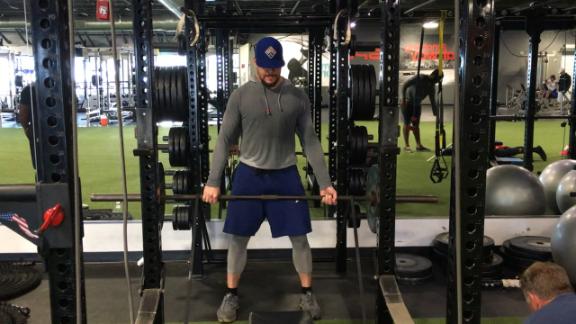 NBA
Aaron Judge loves KD's dunk.
Yankee's Aaron Judge approves of the strong dunk from Kevin Durant.
Customize ESPN
Inside the Giancarlo Stanton trade
Kim Klement/USA Today Sports

By refusing to back down three years ago and again last week, the Marlins slugger set the stage for the Bronx Bombers to make a stunning deal.
Evan Habeeb/USA TODAY Sports

Having three teams with triple-digit W's is rare, but MLB's power trio is just a few offseason tweaks from reaching the century mark again.
Where will Martinez land?
Neville E. Guard/USA TODAY Sports

Martinez is the best offensive free agent on the market and would help a number of teams. But is he really one of the best players in baseball?
Keith Gillett/Icon Sportswire

This offseason, a lot of money will be spent on everyday players and starting pitchers. Here are five who could end up with wildly inflated deals.
Dilip Vishwanat/Getty Images

With new names joining deserving holdovers, making Hall calls is no easy task. Here's a look at which ballot additions are Cooperstown-worthy.