Manfred: MLB could use pitch clock on Opening Day
Rob Manfred explains MLB's decision to test a pitch clock in spring training and discusses the fractured relationship between the league and MLBPA.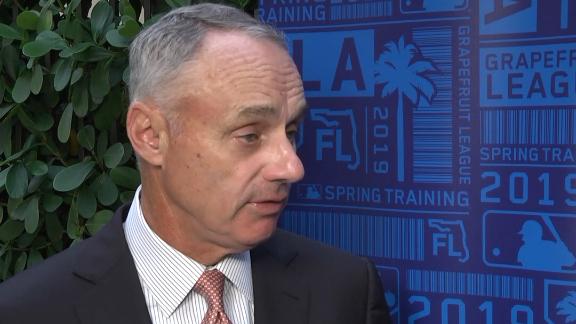 Pujols: 'My goal is to be ready for March 29th'
Albert Pujols says he knows exactly what he needs to do to be healthy and help the Angels win a championship.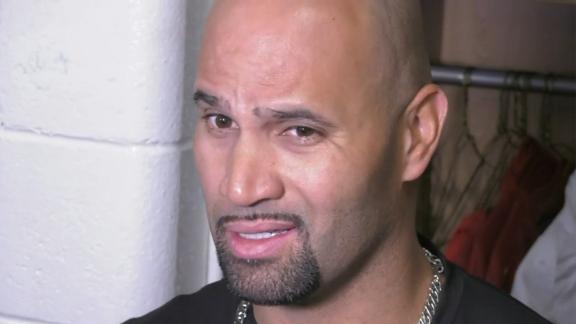 Customize ESPN
Christian Petersen/Getty Images

From big names with something to prove to young stars to get to know, here's what you'll want to keep an eye on during spring training.
Adam Bow/Icon Sportswire

Small-market teams aren't watching rich teams sign all the top free agents anymore. They're watching rich teams sign all the top free agents -- at discounts.
Who has the best young talent?
AP Photo/Charlie Neibergall

The Padres have top prospect Fernando Tatis Jr., but how much young talent is behind him? And how does your team's prospect pool rate?
ESPN Fan Shop
Powered By

It's not too late to play!