Cubs
MLB
Maddon on 8th inning foul ball: 'I can't buy that process.'
Joe Maddon didn't agree with the process the umpires went through that caused them to change a strike three call on Curtis Granderson to foul tip.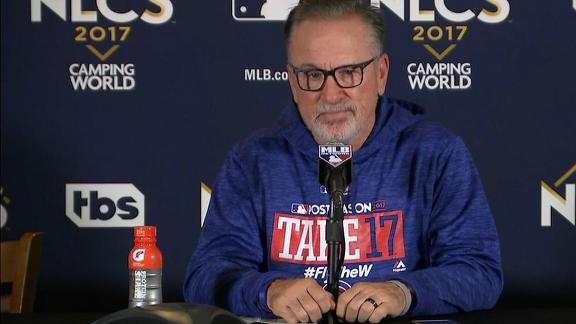 Yankees
MLB
Tanaka K's eight as he outduels Keuchel.
Masahiro Tanaka dominates the Astros in Game 5 of the ALCS, pitching seven innings, giving up only three hits and striking out eight batters.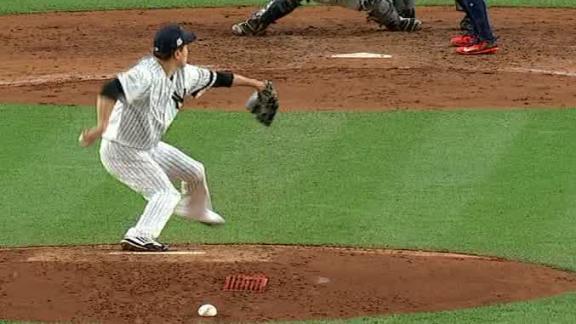 Customize ESPN
Richard Mackson-USA TODAY Sports

The Dodgers needed a hero in Game 2, and Justin Turner came in to hit a walk-off, three-run homer that gave Los Angeles a 2-0 NLCS lead over Chicago.
Cliff Welch/Icon Sportswire

From the jewel of Atlanta's stacked system to young stars almost ready for the majors, these are the players to keep an eye on in Arizona.
Kirby Lee/USA TODAY Sports

The excitement for what could be, and the trepidation for what could fall short, is palpable at Dodger Stadium. Magic Johnson has put the next generation of stars in place and now can only watch to see if they become champions.
Hitching a ride in Houston
Matt Marrone/ESPN

Conductor "Bobby Dynamite" takes you on a behind-the-scenes tour of one of baseball's most entertaining ballpark quirks.