Top Headlines
Cubs
MLB
Cubs
MLB
Cubs
MLB
Rizzo's leadoff numbers are astounding.
Anthony Rizzo has been wreaking havoc since moving to the top of the Cubs' lineup, especially in the first inning.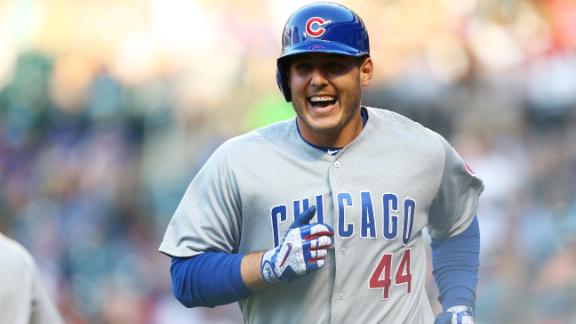 Tim Tebow Time
MLB
FiveThirtyEight
Mets
MLB
Tebow acknowledges challenge at Port St. Lucie.
Tim Tebow says his job will only get tougher as he is promoted in the minor leagues.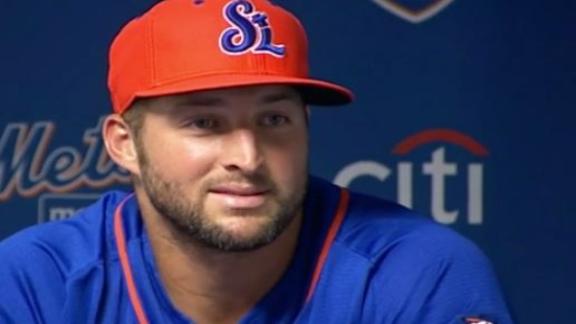 Mets
MLB
Cubs
MLB
Cubs
MLB
Baez makes a pair of web gems.
Javier Baez robs Bryce Harper with a diving catch to end the third inning and follows it up in the eighth by running all the way to foul ground to slide in and catch Adam Lind's hit.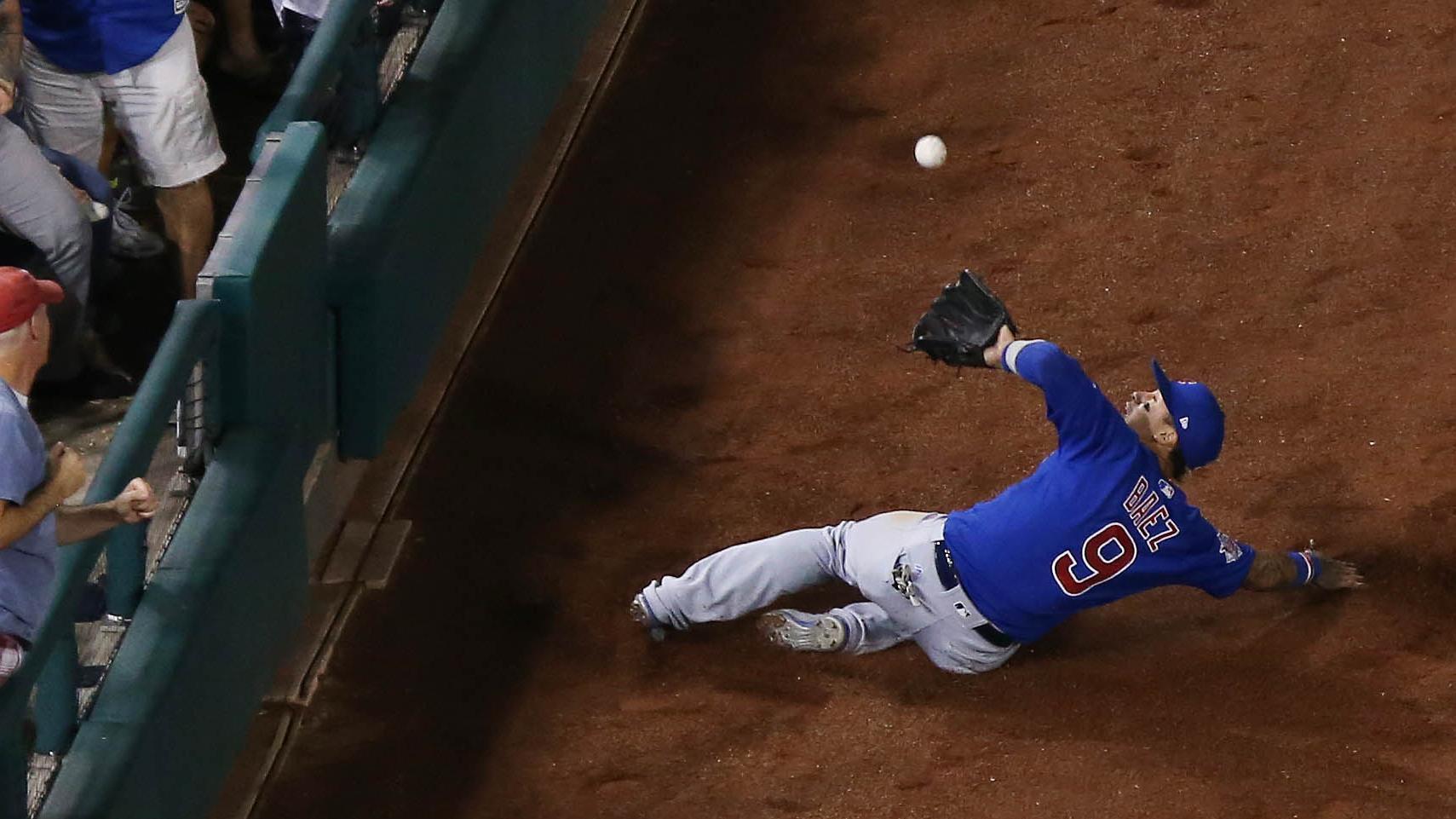 Customize ESPN
Adam Glanzman/Getty Images

His playing days behind him, the slugger has stayed away from Fenway, and that's been a good thing for the growth and maturity of this year's Red Sox.
Josue Evilla

What's it like to be Latino in MLB today? Prospects, starters and future Hall of Famers share their stories.
Gerry Broome/AP Photo

Welcome to 2037! The pitch clock is here, two franchises have been eliminated and advertising revenue rules the day, but we still need umpires, nine innings and three outs to play the game.
Ian Johnson/Icon Sportswire

Let your voice be heard and then tune in to the 2017 ESPY Awards on July 12 on ABC!