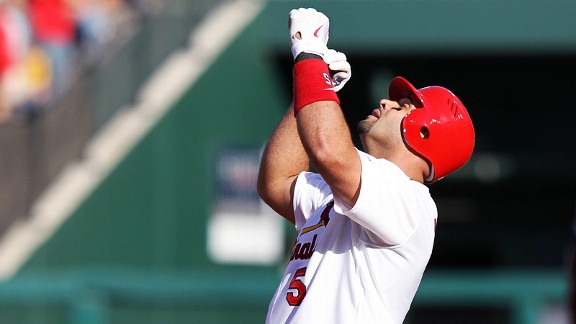 Jamie Squire/Getty Images
Albert Pujols
Cardinals first baseman
"Julio Franco was the ballplayer that I most admired. I liked the way that he played. He was one of the best pure ballplayers that came out of the Dominican Republic at the time. I always admired him.
"Once I made it to the big leagues, there were different players that I loved to see play. They were Jeff Bagwell, Craig Biggio, Chipper Jones. I thank the Lord for giving me a chance to play against them before they retired.
"They were great models for young ballplayers. Now it is my job to be a good model for the young players that are coming up. I want to motivate them so that they don't take things lightly, that they devote themselves and work hard."