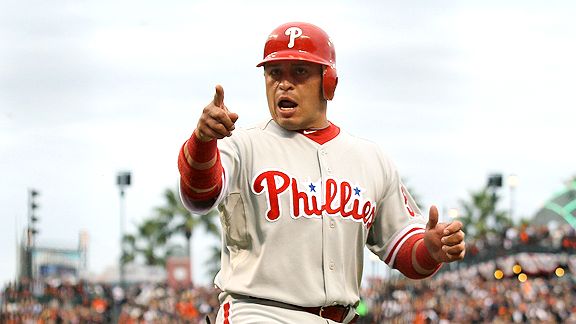 Justin Sullivan/Getty Images
Carlos Ruiz
Phillies catcher
"I idolized a lot of players when I was growing up. They included Rod Carew. They were mostly all Panamanian. I heard a lot about Manny Sanguillen, Omar Moreno and Allan Lewis. Lewis was the scout who signed me.
"When I got older, I admired Bernie Williams and Mariano Rivera. I followed almost all Latin players, not just Panamanians.
"I try to always do my best because I know that the kids have their eyes set on us Latin players. I always tell kids to stay healthy, to stay away from bad things. That they should study hard. That way, they may get a chance to make it to the big leagues one day."