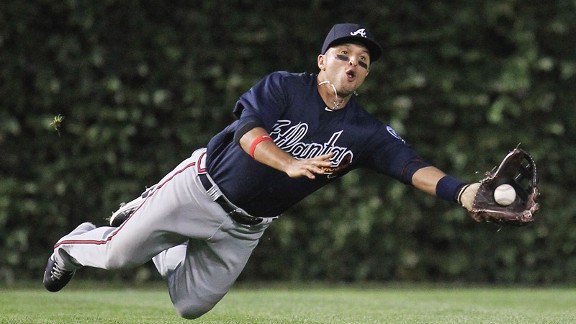 Jonathan Daniel/Getty Images
Martin Prado
Braves left fielder
"There are many people who have had an influence in my career, but more than anybody it has to be my mom and my family.
"Day in and day out, in good times and in bad times, they believed in me. They believe in what I am capable of doing. That is very important.
"When I was growing up I was very active. I did not sit much and watch TV or check out sports in the news. I was focused on playing or in studying. As I got older, especially in my teenage years, I followed Andres Galarraga and saw him play a lot. I was aware of the impact that he had on baseball and on a lot of people at the time."