Cap Anson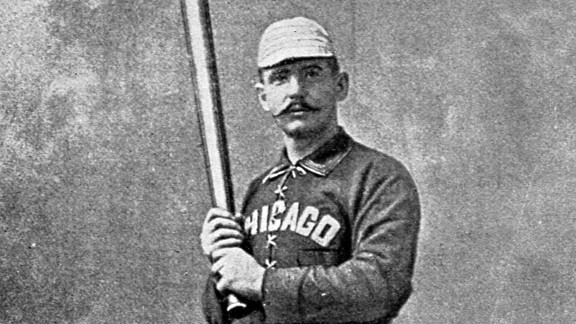 Mark Rucker/Transcendental Graphics/Getty Images
Career: 1871-97, Forest Citys, Athletics, White Stockings
Fun fact: Starred in the Broadway play "A Runaway Colt"
---
The first player to reach 3,000 hits and the second manager to win 1,000 games, Anson was one of the game's first superstars. He is the Cubs' all-time leader in hits (3,012), doubles (529) and runs batted in (1,880).
Anson played in the majors for 27 seasons, his last coming in 1897 at age 45.
Previous rank: 88