Cal Ripken Jr.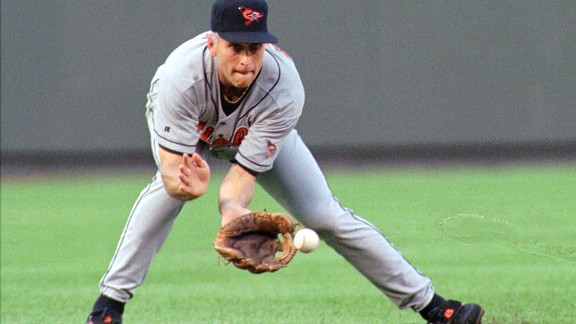 AP Photo/Roberto Borea
Career: 1981-2001, Orioles
Fun fact: Won '91 AL MVP with 95-loss team
---
You know about the consecutive-games streak: 2,632. The man just didn't take a day off. But did you know that for five-plus seasons, he didn't take a pitch off? He played through 8,243 straight innings.
But the streaks shouldn't overshadow the caliber of his play. At 6-foot-4 and well over 200 pounds, he redefined the shortstop position by bringing size and power (431 HR, 1,695 RBIs) to the middle infield without sacrificing defense.
Previous rank: 31