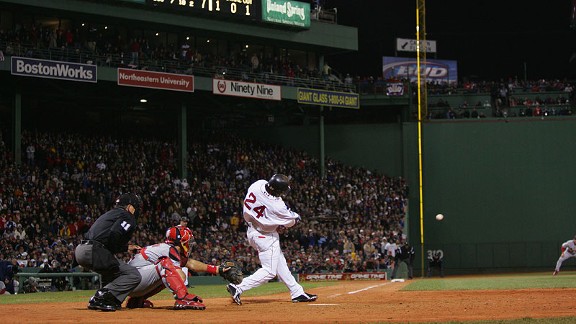 Brad Mangin/Getty Images
Boston (AL) 4, St. Louis (NL) 0
Game Scores:
BOS 11, STL 9 @ BOS
BOS 6, STL 2 @ BOS
BOS 4, STL 1 @ STL
BOS 3, STL 0 @ STL
MVP:
Manny Ramirez
Why the Red Sox won: Pick a reason. The Sox hit .283 and their pitchers limited the Cardinals to a .190 average.
Why the Cardinals lost: The Cardinals could not get off to a good start. They were outscored 8-0 in the first inning.
Memorable moment: The final out, when Keith Foulke flipped the ball to Doug Mientkiewicz to end the curse.
Key stat: 86. Years since the Boston Red Sox had won the World Series.