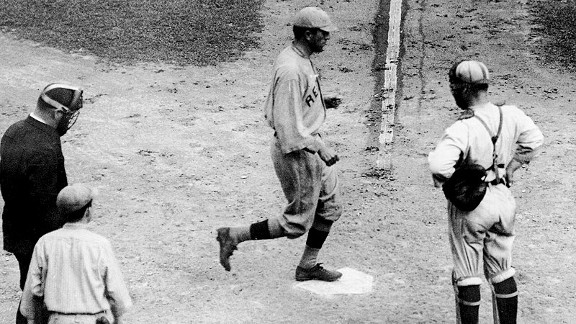 Bruce Bennet Studios/Getty Images
Boston (AL) 4, Philadelphia (NL) 1
Game Scores:
PHI 3, BOS 1 @ PHI
BOS 2, PHI 1 @ PHI
BOS 2, PHI 1 @ BOS
BOS 2, PHI 1 @ BOS
BOS 5, PHI 4 @ PHI

Why the Red Sox won: The outfield duo of Duffy Lewis and Harry Hooper combined for 15 hits, three home runs and eight RBIs.
Why the Phillies lost: No hitting -- they had a .182 average and scored just 10 runs.
Memorable moment: Phillies owner William Baker added 400 seats in right field for Game 5. Hooper hit two balls that bounced into those temporary seats, ground-rule doubles now but home runs then (including the game-winner in the ninth).
Key stat: 12. The number of hits allowed by Rube Foster, who won both his starts for Boston.