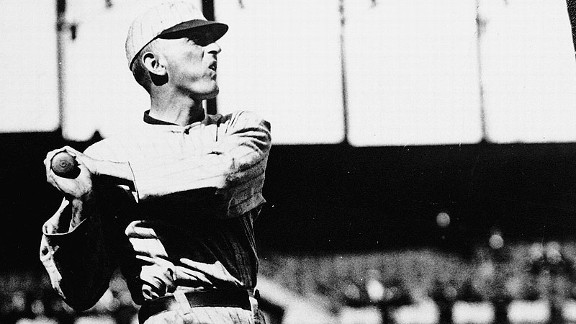 TSN/Zuma Press/Icon SMI
Cincinnati (NL) 5, Chicago (AL) 3
Game Scores:
CIN 9, CHW 1 @ CIN
CIN 4, CHW 2 @ CIN
CHW 3, CIN 0 @ CHW
CIN 2, CHW 0 @ CHW
CIN 5, CHW 0 @ CHW
CHW 5, CIN 4 @ CIN
CHW 4, CIN 1 @ CIN
CIN 10, CHW 5 @ CHW

Why the Reds won: Hey, they were a good team -- they actually won 96 games compared to Chicago's 88 during the regular season.
Why the White Sox lost: Well ... taking money from gamblers, not trying their best and throwing a few games didn't help.
Memorable moment: Eddie Cicotte hit Morrie Rath leading off the bottom of the first of Game 1. The fix was on.
Key stat: .375. The batting average of Shoeless Joe Jackson, although he let up in key situations. He was one of eight Black Sox banned from baseball after the scandal broke at the end of the 1920 season.