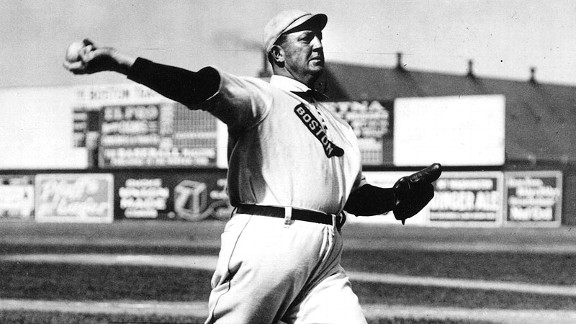 Mark Rucker/Transcendental Graphics/Getty Images
Boston (AL) 5, Pittsburgh (NL) 3
Game Scores:
PIT 7, BOS 3 @ BOS
BOS 3, PIT 0 @ BOS
PIT 4, BOS 2 @ BOS
PIT 5, BOS 4 @ PIT
BOS 11, PIT @ PIT
BOS 6, PIT 3 @ PIT
BOS 7, PIT 3 @ PIT
BOS 3, PIT 0 @ BOS

Why the Americans won: Bill Dinneen won three of his four starts and Boston rapped out 16 triples.
Why the Pirates lost: Deacon Phillippe started five games, but lost the final two games.
Memorable moment: Boston's Patsy Dougherty hits two home run in Game 2.
Key stat: .222. The batting average for Pittsburgh star Honus Wagner, who scored two runs in eight games.