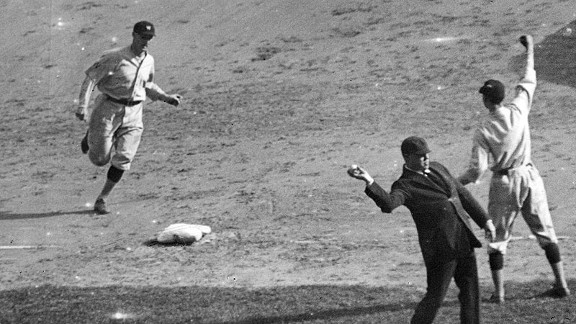 National Baseball Hall of Fame Library
Washington (AL) 4, New York (NL) 3
Game Scores:
NYG 4, WAS 3 @ WAS
WAS 4, NYG 3 @ WAS
NYG 6, WAS 4 @ NYG
WAS 7, NYG 4 @ NYG
NYG 6, WAS 2 @ NYG
WAS 2, NYG 1 @ WAS
WAS 4, NYG 3 @ WAS

Why the Senators won: In their only World Series win in Washington, the Senators won a classic 12-inning Game 7.
Why the Giants lost: The Giants led 3-1 in the eighth inning, when Bucky Harris' grounder hit a pebble and bounded over the head of third baseman Fred Lindstrom, allowing two runs to score to tie the game.
Memorable moment: Legendary Walter Johnson, who had lost twice, then entered in relief in the ninth and shut down the Giants for four innings to get the win.
Key stat: E2. A dropped foul pop by Giants catcher Hank Gowdy in the 12th inning of Game 7 led to the winning run.